WICHITA, Kan. -- The Quad-City Mallards have definitely settled into life in the ECHL.
Sue Reilly looked carefully at the maps of construction occurring on John Deere Road that the Illinois Department of Transportation put up Tuesday at the Moline Public Library.
No matter where he's been this season, Adam Gilmour has been involved in a playoff race.
DES MOINES — Prosecutors would have to convict a suspected offender of illegal activity before seizing property valued at less than $5,000 believed to have been associated with criminal activity under changes to the state's asset forfeiture law approved without dissent Tuesday by the Iowa Senate.
DES MOINES — There were few objections Tuesday at a House Transportation subcommittee hearing over legislation that would regulate the use of red-light and speed cameras.
IOWA CITY, Iowa — Neighbors who had sued to try to prevent an Iowa City couple from building a nearly 7,500-square-foot home modeled after the University of Iowa's Kinnick Stadium say they will not appeal last week's dismissal of the lawsuit.
IOWA CITY — A four-game run in the WNIT provided the Iowa women's basketball team with more than an opportunity to extend its season.
IOWA CITY — NFL scouts weren't the only ones eying Faith Ekakitie when the Iowa football program hosted its annual pro day Monday.
A Davenport woman is $50,000 richer after claiming a prize in an Iowa Lottery scratch-card game.
A Bettendorf woman was sentenced Thursday to nine years in federal prison after police and prosecutors say she mailed herself approximately two pounds of crystal "ice" methamphetamine in May.
A rural Rock Falls, Illinois, man was arrested on a $200,000 warrant Friday after police say he possessed child pornography.
The Davenport Police Department and the Federal Bureau of Investigation are investigating a robbery at a Vibrant Credit Union branch late Tuesday morning. 
Tim O'Neill is running out of space.
Pictures of Iowa Hawkeyes basketball coach Fran McCaffery through the years.
After more than four decades at the helm of Crawford Co., Bob Frink will retire as company president on Friday, the Rock Island company announced.
A Davenport felon this week admitted he sold heroin to a confidential informant and was in possession of a gun last year. 
  The Hotel Blackhawk, AAA and Figge Art Museum will host an evening at the Davenport museum to celebrate the landmark Davenport hotel's AAA Four Diamond Award.
One of the drivers in a crash last week involving two North Scott School buses has been cited.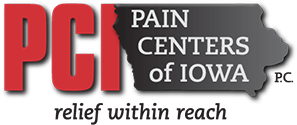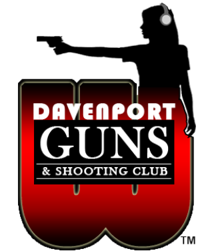 Davenport Guns & Shooting Club