The Quad-Cities certainly has reason to be proud — at least five companies operating on Quad-City soil have been ranked among the World's Most Admired Companies in Fortune Magazine's annual list.
Unseasonably warm weather gave locals a chance to get outdoors in the Quad-City area. Davenport reached a high temperature of 71 degrees, while Moline recorded an all time high for the month of February at 74 degrees.
Police investigate an accident on River Drive, east of Concord Street near Credit Island Park in Davenport on Sunday, February 19, 2017. A motorcyclist was killed around 5:40 p.m. after he was struck by a vehicle and thrown into oncoming traffic where he was struck by another vehicle.
WEST LAFAYETTE, Ind. — A second-half collapse Sunday denied the Iowa women's basketball team a chance to win at Purdue.
Kaycee Kallenberger is listed at 6-foot-5 on the Augustana women's basketball roster, the same size she was as a freshman four seasons ago at Eastern Illinois.
According to the City of Moline, the recently distributed AT&T Real Yellow Pages book contains incorrect listings for city offices.
IOWA CITY — There aren't a lot of Xs to put with the Os just yet.
The number of monarch butterflies wintering in Mexico dropped by 27 percent this year, reversing last year's recovery from historically low numbers, according to a study recently released by government and independent experts.
Benefits of gardening go far beyond enjoying a bounty of vegetables or the beauty of colorful flowers.
 MUSCATINE — Maria McCalley is like many gardeners who spend hours over the winter poring over seed catalogs offering the newest and hardiest varieties of flowers and vegetables.
DES MOINES — It was dramatic. It was epic. And depending on your viewpoint, it was controversial.
North Park scored the first seven points in overtime Saturday and held on for an 87-82 win over the 23rd-rated Augustana men's basketball team, leaving the Vikings with a one-game lead in the College Conference of Illinois & Wisconsin race with one game remaining.
INDEPENDENCE — For the second straight night, a tough call went against the Mallards.
Grace Erpelding knew something had to change.
A newcomer woke Davenport North up, the veteran finished it off.
Pleasant Valley stood up to the challenge Cedar Rapids Jefferson threw at the Spartans on Saturday night.
200 Main Ave, Clinton, IA 52732
Don's Jewelry opened May 1, 1959 as a jewelry store with full watch, clock and jewelry repairs done on the premises. Almost 50 years later, Do…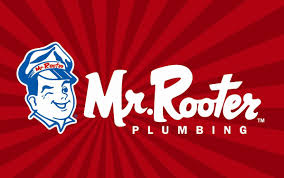 Mr. Rooter Plumbing of the Quad Cities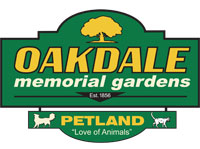 Oakdale Memorial Gardens Inc.

Hall Of Fame Pizza & Wings