Norm Lau swore he was done selling sweet corn.
The 70-year-old farmer retired from his roadside vegetable business in June 2015, shortly after his wife and business partner, Melodie, died.
"It just got to be too much," Lau said.
But, in the following seasons, longtime customers kept calling Lau, driving by the empty farm stand outside his home and knocking on his front door, asking about sweet corn.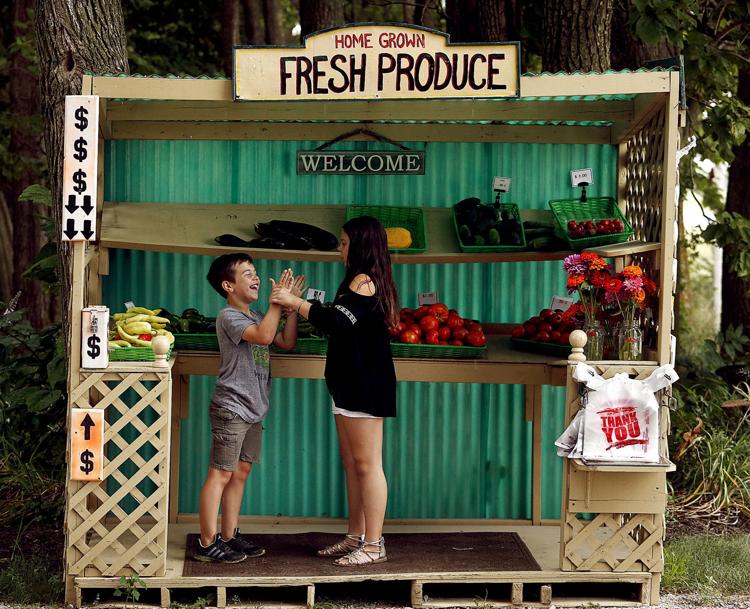 So, this summer, Lau, with the help of his two grandchildren, Parker, 7 and Lilly, 11, who make up the seventh generation of Magnolia Crest Farm, started selling sweet corn again.
"I tried to retire, but there was so much demand and so many people asking about it," he said. "This is what we're passionate about. So, I couldn't help it."
Their farm stand, "a famous destination," on Jersey Ridge Road about a mile north of Interstate 80, opened two weeks ago. Each day since, they've promptly sold out of sweet corn, an "overwhelming response," Lau said.
"It's surprising. We just put the sign out and said, 'We're ready,'" he said. "People just flocked to it."
In July and August — prime sweet corn season — that's the case for many sweet corn stands around the Quad-Cities.
No matter how hidden the roadside stands, tents or sheds may be, if they offer piles of freshly picked corn for $4 or $5 per dozen, people find them, said Carrie Han, who sells sweet corn, melons, cantaloupe and peppers out of a small stand in the parking lot of the Dollar Tree on West Locust Street, Davenport, across the street from the Mississippi Valley Fairgrounds.
"They're pretty tickled it's here and so fresh," Han said. "It's just one of those things you want in the summer."
To find them, she said, you "just have to drive around or ask around."
"There used to be a lot more like this," she said. "Not anymore."
Saturday was the final day of roadside sales for 23-year-old farmer Travis Smeltzly, who, with the help of his younger cousins, has operated two sweet corn stands in LeClaire and Port Byron since July 14.
Smeltzly started helping with the family business when he was 10 and has used money from his "summer gig" to help pay for college.
"We've proved to people that we have the quality over the years, so they know to come back," he said. "You just want to make them happy."
Biking or hiking is how many stumble upon Bob Phillips, aka "The Veggie Guy," who is in his first season of operating a sweet corn stand near the Illiniwek Forest Preserve in Hampton, Illinois.
"I've seen a need, and I'm trying to fill that need," Phillips said.
But Phillips, who was diagnosed with muscular dystrophy several years ago, didn't become the Veggie Guy for the money.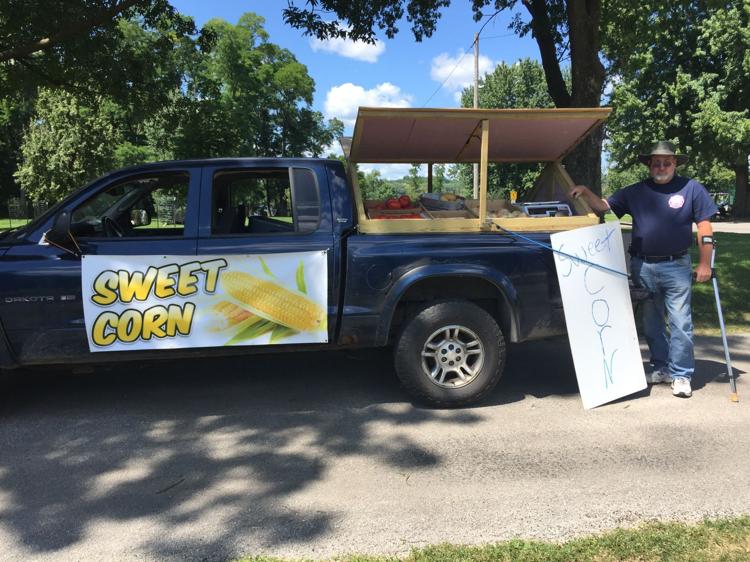 "It gives me something to do to get out of the house," he said. "If I sell it, I sell it. My best day is when I give food to someone who needs it."
For Lau, this round of sweet corn sales is all about yielding a new generation of family farmers.
"Parker and Lily both have a love of the land and want to learn it," Lau said. "I do it for them."
He also does it for all those customers who have craved Magnolia Crest Farm's sweet corn, the regulars who stop every day and ship sweet corn to friends or family members across the country and the first-timers who find Lau's stand by accident.
"There's a crowd that wants to beat the going-home crowd," he said. "You can't get it any fresher, and they know that."
And maybe Lau, who farmed even during his 30-year career at Oscar Mayer, got back in the sweet corn game just a little bit for himself, too. Generations of his family have farmed the same land since 1853, making it one of the oldest farms in the state, he said.
"I missed it," he said. "It's a lot of work, but you got a burning desire to do it."
He's soaking it all up, because soon, the rush to his farm stand this season will be over.
"You have the month of August, and then it's gone," he said. "Then you dream about it the rest of the year."