Inaugural Alternating Currents 'exceeded expectations'
It's nearly impossible to track how many people attended the inaugural Alternating Currents, which filled 16 venues in downtown Davenport with music, comedy, film and art over the weekend.
Still, the Downtown Davenport Partnership crew, who organized the festival that replaced River Roots Live, say Alternating Currents' first run "exceeded expectations."
"The crowds and energy were at a level that I wasn't expecting until year two or three; it was beyond what we expected," Jason Gilliland, the partnership's director of events, said. "That shows that there was a need for this."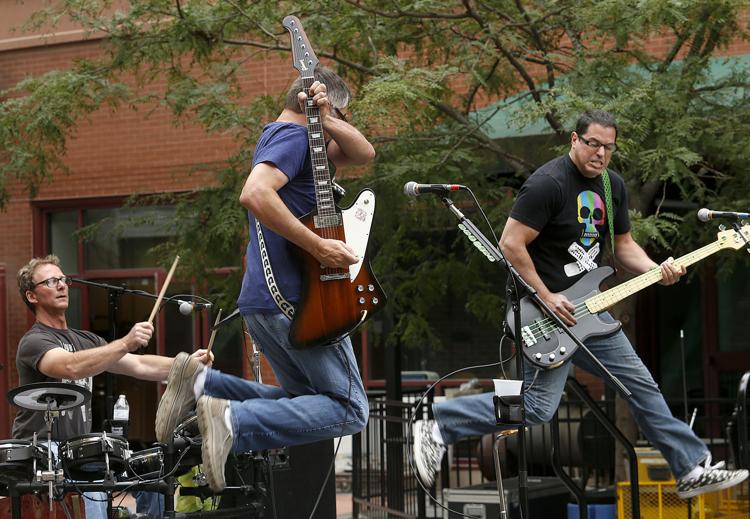 About 100 events or performances were on the lineup Friday and Saturday and about 75 of those were free, including all of the comedy showcases, film screenings, the Quad-City Arts Chalk Arts Fest on East 2nd Street and the OMG BeckyFest outside the RiverCenter. A weekend pass, covering concerts at the Redstone Room, Triple Crown Whiskey Bar & Raccoon Motel and Daytrotter, cost $15.
"We had told people that the light bulb would go off if they just got down here, and it did," Kyle Carter, the partnership's executive director, said.
"The most exciting part was that people really did travel around," he added. "We begged people ahead of time to take a leap of faith and try his model where you don't see a giant group of people in any one place, but there definitely is a festival atmosphere to it. It worked, and people really did move around."
The Ben Folds concert at the Adler Theatre — the festival's marquee event —drew more than 1,300 people on Saturday, according to Carter, and other shows "were either full or there was a good crowd there."
"That's all we needed to do, and we accomplished that," he said.
Lauren Crew, the partnership's marketing & administrative coordinator, spent parts of Sunday and Monday checking out social media posts about Alternating Currents. She summed up the response this way: "Extreme amounts of love and camaraderie."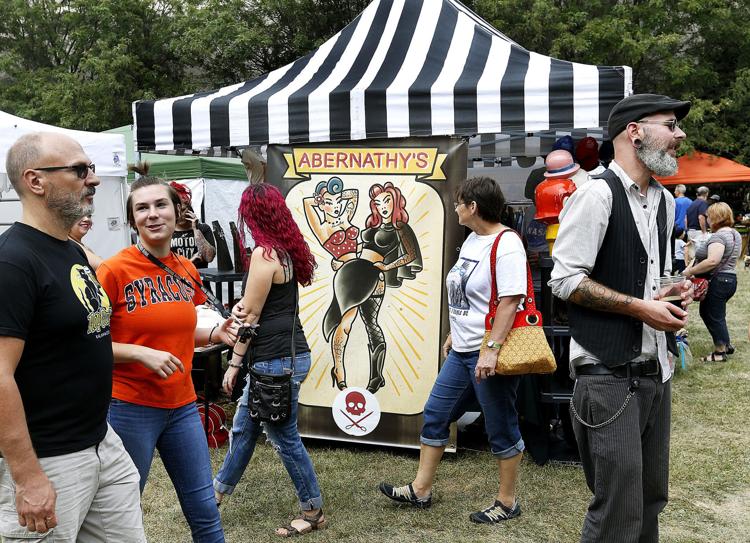 Crew, who stopped by each of the 16 venues at some point on Saturday, is still "in shock" at the turnout and positive feedback.
"Everywhere I went, there were people genuinely having a good time and just happy to be there," she said. "People of the Quad-Cities took a chance on it, and it was just beautiful to see all kinds of different people gather to support the scene."
The festival was so successful there already are plans for a second Alternating Currents next August, pending approval from the Downtown Davenport Partnership board of directors. 
And the partnership will start planning to make it bigger and better "immediately," Carter said, adding that the festival's success is a testament to downtown Davenport's growth. 
"You do have to earn the right to host a festival of this nature," Carter said. "You cannot have a dead scene and make something like this work. While this was certainly a festival and larger than a normal weekend, there are many weekends that have 70 percent of this stuff going on. We hope it shined a spotlight on the stuff that's going on down here all the time."