Whoever wins this year's semifinal round of the Iowa Blues Challenge at The Muddy Waters in Bettendorf has a lot to live up to.
Since 2001, all but one winner of the statewide blues contest has been a representative of the Mississippi Valley Blues Society, including the past four years (the Avey Brothers Band twice, the Steady Rollin' Blues Band and The Candymakers).
Two bands will be selected at the semifinals Sunday night to go on to the state finals May 26 in Des Moines, where they will compete against bands from blues societies based in Fairfield, Fort Dodge, Newton and Des Moines.
The winner there goes on to the International Blues Challenge in Memphis during February.
Here's a look at the five battling blues bands.
Members: John Tobin, bass; Todd Vipond, drums; Charles Griffin, vocals and guitar
About: A reunion of Bluescasters members Tobin and Griffin; Tobin was also in Dead Beat Daddies and Griffin was in Lucky Dogs, Basement Boys, Down the Deuce and Daddy's Lunch Box.
Members: Ren Estrand, guitar and vocals; Tom Zick, drums and vocals; Ziggie McQuay, bass, keyboard, harmonica and vocals
About: Recently formed trio blends blues with rock, soul, funk, New Orleans and Latin flavors.
Members: Brad Surber, guitar; Jon Yelm, keyboard; Bob Louis, bass; Dave Ceurvorst, drums
Get the Weekender Newsletter
Plan your weekend with our hand-picked list of the Quad Cities' best bets for entertainment.
About: Surber is a veteran of groups such as the High Cotton Blues Band, Shades of Blue and Class Act; Ceurvorst has been in acts such as The Gamblers and Mr. Natural; Louis is a veteran of the High Cotton Blues Band and the Gamblers.
Members: John Peña Sr., guitar; Lyle Peña, drums; John Peña Jr, bass; Perry Hultgren, keyboards; Ron LaPuma, vocals
About: Founded in 2010 by John Peña Sr.; Hultgren played keys for 2010 Iowa Blues Challenge winner the Steady Rollin' Blues Band; Lyle Peña is the brother of John Sr. and uncle of John Jr.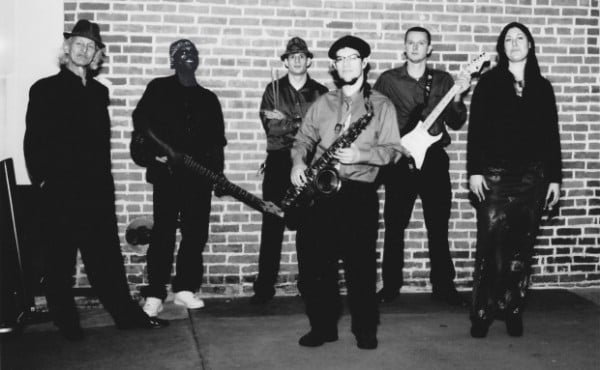 Slack Man & the Smokin' Red Hots
Members: Alex Slack, tenor and alto sax, guitar and vocals; Matt Toomey, drums; Josh Kain, guitar and vocals; Harmon Flewellyn, bass; Rebecca Collins, lead vocals; Peter Collins, keyboard and harmonica
About: Mississippi Delta blues band; guitar player Kain is better known as "Quad-City Slim."