Ranch Riders Easter Egg Hunt with about 30,000 eggs at the Mississippi Valley Fairgrounds in Davenport, Iowa Saturday March 30, 2013. Proceeds go to the Children's Therapy Center.
As featured on
Tegan Lindsey, just 20 months old, was smiling and enjoying her candy after she participated…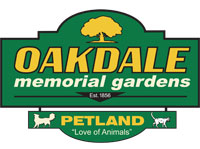 Oakdale Memorial Gardens Inc.