Beer basics: 7 things to know about beer in the US
How much do you know about beer? Test your beer knowledge with these interesting facts about America's favorite brewed beverage.
5,300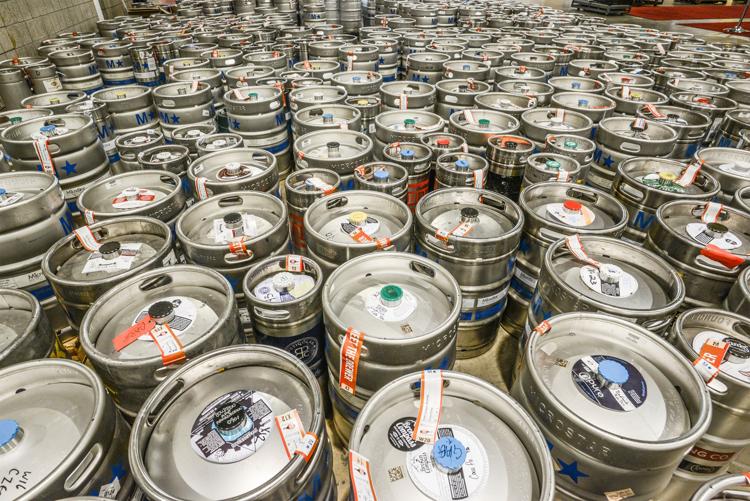 According to craftbeer.com, run by the Brewers Association, there are 5,300 breweries in the United States. Of those, 99 percent are small, independent operations.
50 percent
That's the percent of total alcohol consumption coming from beer in the United States, according to the World Health Organization.
12.6 percent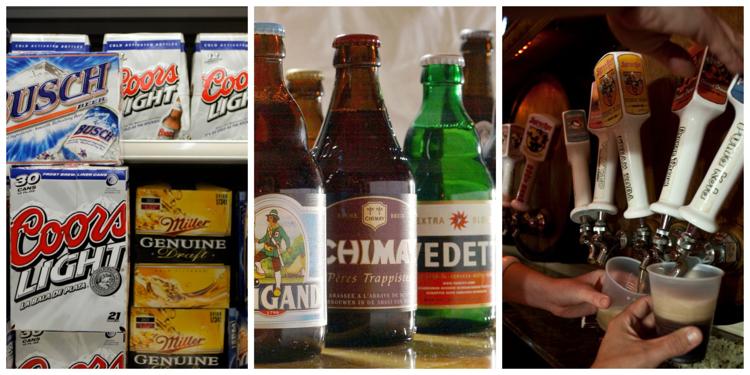 Craft beer makes up 12.6 percent of the total beer market in the United States, according to the Brewers Association. The majority of beer sales is made up of domestics, followed by imported beer.
623 breweries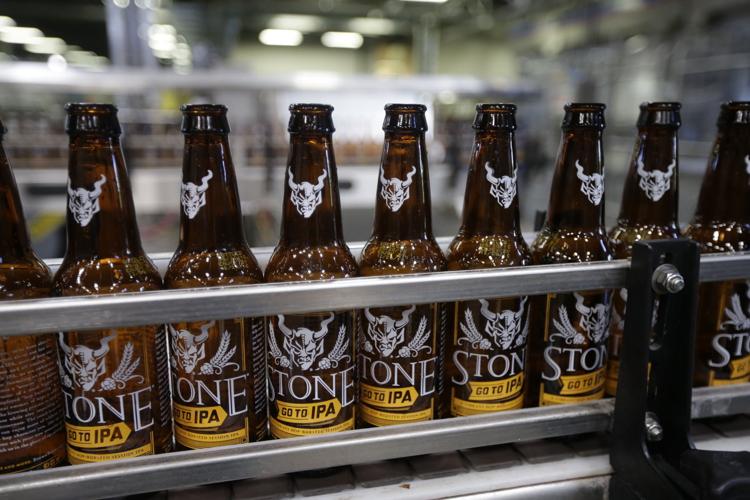 California comes out on top when it comes to craft breweries by state. In 2016, California was home to 623 craft breweries. Colorado is ranked second with 334 craft breweries.
And if you're wondering about last place — that goes to Mississippi. The state had only 9 craft breweries as of 2016.
However, if you consider craft breweries per capita, California drops to 23rd. That title goes to Vermont. While it has only 50 craft breweries, putting it 30th overall, Vermont has 10.8 breweries per 100,000 adults over the age of 21. Mississippi is also in last place for breweries per capita, with 0.4 per 100,000 drinking age adults.
3,905,620 barrels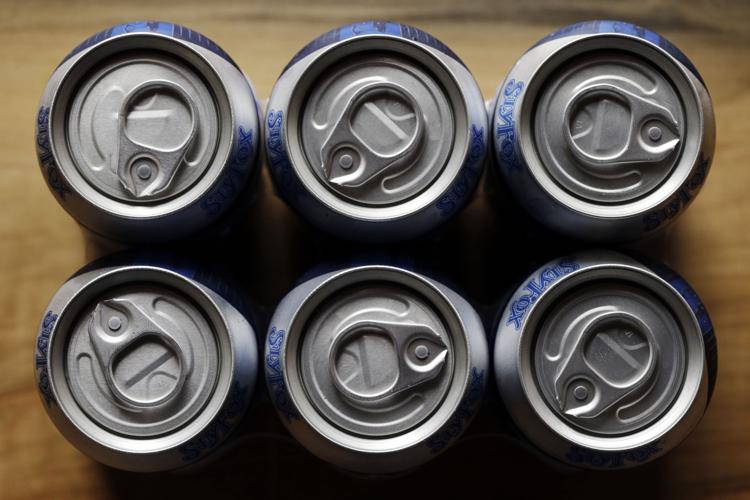 Pennsylvania produced 3,905,620 barrels of craft beer in 2016, making it the highest-producing state in the U.S. (including Washington D.C.).
However, when it comes to barrels produced per capita, Vermont made more — 19.8 barrels per 100,000 drinking age adults, compared to Pennsylvania's 12.9.
$10.75
That's the cost of a beer at the Oakland Alameda Coliseum in Oakland, California, making it the most expensive beer at an NFL stadium in 2015. 
A craft beer vocabulary lesson: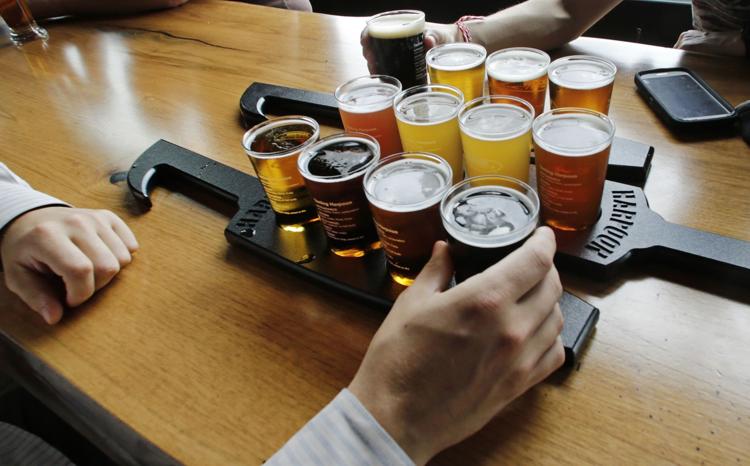 Do you speak craft beer? If not, this short vocabulary lesson might help. These are by far not the only terms you'll run into in the world of craft beers, but it's a start.
Ale: Ales are beers fermented with top fermenting yeast. Ales typically are fermented at warmer temperatures than lagers, and are often served warmer. The term ale is sometimes incorrectly associated with alcoholic strength. Examples of ales include brown ales, India Pale Ales (IPAs) and hefeweizens.
Barley: A cereal grain derived from the annual grass Hordeum vulgare. Barley is used as a base malt in the production of beer and certain distilled spirits, as well as a food supply for humans and animals.
Brewpub: A restaurant-brewery that sells 25% or more of its beer on site. The beer is brewed primarily for sale in the restaurant and bar. The beer is often dispensed directly from the brewery's storage tanks. Where allowed by law, brewpubs often sell beer "to-go" and /or distribute to off site accounts.
Hops: A perennial climbing vine, also known by the Latin botanical name Humulus lupulus. The female plant yields flowers of soft-leaved pine-like cones (strobile) measuring about an inch in length. Only the female ripened flower is used for flavoring beer. Because hops reproduce through cuttings, the male plants are not cultivated and are even rooted out to prevent them from fertilizing the female plants, as the cones would become weighed-down with seeds. Seedless hops have a much higher bittering power than seeded. There are presently over one hundred varieties of hops cultivated around the world. Apart from contributing bitterness, hops impart aroma and flavor, and inhibit the growth of bacteria in wort and beer. Hops are added at the beginning (bittering hops), middle (flavoring hops), and end (aroma hops) of the boiling stage, or even later in the brewing process (dry hops). Prior to the use of hops, beer was flavored with herbs and spices such as juniper, coriander, cumin, nutmeg, oak leaves, lime blossoms, cloves, rosemary, gentian, gaussia, chamomile, and other herbs or spices.
International Bitterness Units (IBU): The measure of the bittering substances in beer (analytically assessed as milligrams of isomerized alpha acid per liter of beer, in ppm). This measurement depends on the style of beer. Light lagers typically have an IBU rating between 5-10 while big, bitter India Pale Ales can often have an IBU rating between 50 and 70.
Lager: Lagers are any beer that is fermented with bottom-fermenting yeast at colder temperatures. Lagers are most often associated with crisp, clean flavors and are traditionally fermented and served at colder temperatures than ales. Examples of lagers include bock and pilsner style beer.
Malt: Processed barley that has been steeped in water, germinated on malting floors or in germination boxes or drums, and later dried in kilns for the purpose of stopping the germination and converting the insoluble starch in barley to the soluble substances and sugars in malt.
Session Beer: A beer of lighter body and alcohol of which one might expect to drink more than one serving in a sitting.
Wort: The bittersweet sugar solution obtained by mashing the malt and boiling in the hops, which becomes beer through fermentation.
Yeast: During the fermentation process, yeast converts the natural malt sugars into alcohol and carbon dioxide gas. Yeast was first viewed under a microscope in 1680 by the Dutch scientist Antonie van Leeuwenhoek; in 1867, Louis Pasteur discovered that yeast cells lack chlorophyll and that they could develop only in an environment containing both nitrogen and carbon.
*Definitions sourced from craftbeer.com.