VIEWPOINT
The Big Story: Political quarrels ignite participation in Muscatine election
I asked my smartphone to direct us to Muscatine City Hall, and it cheerfully replied that my GPS connection failed.
We swung into a downtown parking space to look at a map, not realizing we were practically within spitting distance of our destination.
The passenger door flew open just then, and photographer John Schultz hustled out of the car with his camera. He spotted a shot — a woman in a red apron, sweeping the sidewalk on East 2nd Street — downtown's main street — with a red broom. I got out of the car, too, seeing an opportunity for a "man on the street" interview about the mess made of Muscatine's city government by its leaders.
Schultz was asking for the woman's name, and she was telling him how she would have brushed her hair if she'd known a photographer was coming.
I told Domenica Vitale why we were in town and asked if she had an opinion of local politics. A member of the family that owns Salvatore's Italian Ristorante at 313 E. 2nd St., Vitale said her English isn't great, and she would prefer I spoke with her manager. She disappeared into the restaurant, and her manager emerged.
I repeated my question to the man before me: Do you have an opinion of local politics? Are the people of Muscatine divided over the dispute between the mayor and City Council?
"I have put myself out of the mix," he said. "No one can't not know about it. But I want to focus on what we can fix. That's why I'm running."
Wait.
"You're a candidate in the City Council election?" I asked.
"Yes. I'm Larry Murray," he answered. "We spoke on the phone yesterday."
What are the chances? We drive 30 miles to pursue a story about Muscatine politics, and the second person we encounter is a candidate?
But the very reason for our visit — to find out how the quarrels at City Hall are affecting the election and the electorate — made it more likely we would happen upon a candidate.
In 2015, six people ran for five seats. This year, at least 11 candidates have declared for just four available spots.
An outsider might guess that the field is fat, because everyone has an opinion of where things went wrong in Muscatine.
But there's more to it than that.
First, the mayor
We darkened the doorway to the unusually small office of the Muscatine mayor, and Diana Broderson hurried to her feet.
It was a hot day for mid-September, and it showed on my red face. Broderson flipped on the window-unit air conditioner and closed the office door.
Anyone who has followed her disputes with the seven-member City Council and city administrator got a whiff of a power struggle early on. The mayor thought she was doing her job when she tried to form committees of residents to study various city issues, she said, and she thought she was doing the right thing when she went over city officials' heads to report concerns.
But councilmen thought Broderson went too far. Her whistleblowing was unnecessary, they argued, and she was out of line.
Broderson's actions were so egregious to the all-male council, they impeached her, threw her out of office. But a district judge sent her back, saying the council failed to supply the mayor with her constitutionally guaranteed due process. It now is possible the Iowa Supreme Court will have a say, and, until then, the multi-layered matter remains unresolved.
As a result, the hallway outside the mayor's office feels like a carpet of egg shells. It is best, many have learned, to walk softly.
But Broderson said the anxiety began long before she got sideways with the council. The first sign of trouble came when City Administrator Gregg Mandsager walked into her office.
"He came in my first week here," she said. "I was putting pictures of my grandkids on the bulletin board.
"He said, 'I run this town. What I say goes. The mayor doesn't have any responsibility here.'"
Mandsager declined to be interviewed for this story, citing ongoing/pending litigation.
Broderson said her first in-office interaction with him set a certain tone. At one time, the Muscatine mayor's post was a full-time job. Over the years, she said, the mayor has been stripped of more and more responsibility and authority.
But she never dreamed her hands would be tied so tightly. Shortly after taking office in early 2016, Broderson suggested putting together a committee to take a close look at Muscatine's form of government.
And she says that is when things started to really get ugly.
'No one reports to you'
One of the first signs that Mayor Broderson was raising the council's ire came from a couple of city workers, she said.
They "leaked" to the mayor what Mandsager had told them during a staff meeting in 2016: No one was permitted to speak to Broderson. If they saw her in the hallway, they could say hello. But that was it.
In the absence of comment by the city administrator, 2nd ward Councilman Michael Rehwaldt was asked about the bizarre ban that prohibits the mayor from speaking to city workers.
"That's right," he confirmed of the hallway-contact-only rule. "And she wanted to have staff meetings. No. You (Broderson) are nowhere in the chain of command. No one reports to you."
In fact, according to Muscatine's organizational structure, the city administrator reports to Broderson.
The citizens of Muscatine reside at the top of the flow chart. Next is the mayor and City Council and, below them, the city administrator, Mandsager.
But Rehwaldt said the chart should be ignored.
"It's never been accurate," he said. "I don't know why in the hell we haven't changed it."
So, why not change it now?
"One guy can't change it," Rehwaldt said. "We could ask Gregg (Mandsager) to change it. He could do it."
Interesting. And what is the mayor's rightful role?
"Cut ribbons, kiss babies, say nice things," Rehwaldt said.
Rehwaldt continued
One problem the Muscatine City Council has with its removal of the mayor from office is that councilmen appear to have assumed the roles of victim, judge, jury and executioner.
No system of justice works that way.
And Broderson said she couldn't possibly get a fair hearing at her impeachment proceedings, because the council members who decided the matter harbor such animosity toward her.
Rehwaldt's remarks about the mayor support her concern. Although incumbent aldermen were not contacted for this story, Rehwaldt called, offering an off-the-record "perspective." (The off-the-record offer was declined.)
"She never called me once," he said of the mayor.
Asked whether he has ever called Broderson, Rehwaldt responded that he had not.
"She's never consulted with anybody," he continued — a claim that is counter to the ones made by the council and its representatives that Broderson was talking to too many people, which earned her the no-contact order.
And speaking of that, I asked Rehwaldt whether Broderson's predecessor, DeWayne Hopkins, was permitted to speak to city workers.
"He was careful to run things through with Gregg (Mandsager)," he said.
So, Hopkins never spoke with any staffers unless clearing it with the city administrator?
"I was not on his lap all day, every day," he said. "I could not answer that."
But Rehwaldt is certain the mayor is responsible for the city's problems, including both parties' legal action in the impeachment and other matters. He was critical of her for "recruiting" residents to run for office in the upcoming election, but he acknowledged he also worked to recruit candidates.
"One of the most serious consequences of all this controversy is the mayor has introduced partisan politics in the city," the councilman said, adding that political contributions to Broderson by labor unions are evidence. "What the hell do they want in local politics?"
On the other hand, Rehwaldt is a big supporter of the city administrator.
"He's very careful to not have a whiff of politics in anything he does," he said of Mandsager. "He's too smart for that."
Rehwaldt said the council is so pleased with the administrator's performance, they gave him a "higher than usual" raise recently.
In 2011, Mandsager was making a base salary of $124,142.98. Today, he is paid a base of $154,350, which grows to $208,541 with benefits, according to the city finance department.
Given the obvious, ongoing entanglements and the firm taking of sides, I asked Rehwaldt what might happen if both he and Broderson win re-election.
"She's going to continue on the same course, having learned nothing," he said.
And him?
"One guy can't do much of anything."
Candidates stake claim
An outsider easily can find the unseemly thread that runs through today's leadership in Muscatine.
But just as apparent is the desire by those who have declared their council candidacy to pull the city out of it.
Charlie Harper, a businessman, is challenging Broderson.
He said he would be satisfied to serve in a "public relations" role as mayor.
"We have a city administrator that's running the city," he said, adding that he also is satisfied with Mandsager's performance.
He previously has said Broderson has problems working with the City Council, not vice versa. He said he has been friends for 50 years with the former mayor, Hopkins, who lost to Broderson in 2015.
"There's a lot of good things happening in Muscatine," Harper said. "A lot more is happening in the future."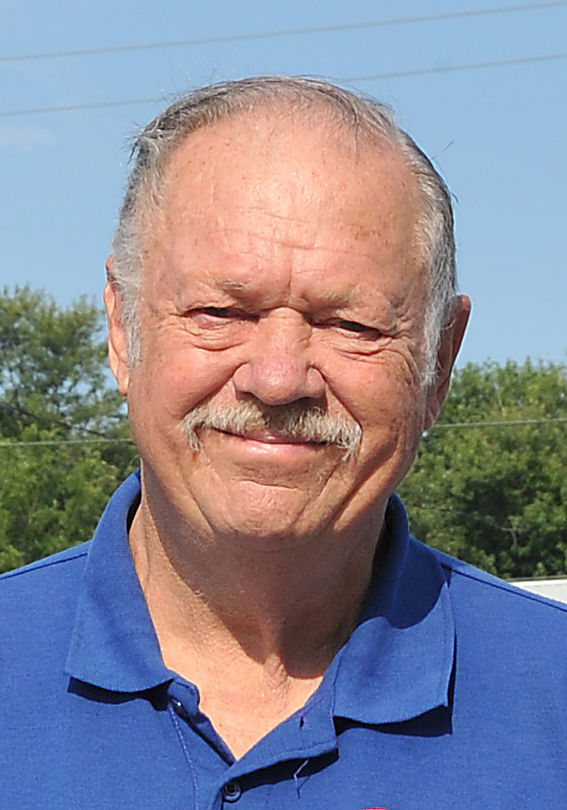 The 81-year-old, who still rides his high-wheel bicycle, said he has been disappointed by voter turnout in the past. He has been annoyed, he said, by those who complain about their elected leaders.
"Be part of the problem or part of the solution," he said. "If you didn't vote, you're part of the problem."
In the 2nd Ward, Rehwaldt's challenger is Osmond "Oz" Malcolm. He did not respond to requests for an interview. The emergency disaster commander for the Salvation Army in Muscatine, Malcolm's office indicated he likely is on the road and out of reach.
Candidates in the 4th Ward said it's time to leave the quarrels behind and move Muscatine forward.
Until about two weeks ago, Vance Crumly was a mayoral candidate. But he dropped out of that race and joined three others in the battle for the 4th Ward. Incumbent Bob Bynum is not seeking re-election.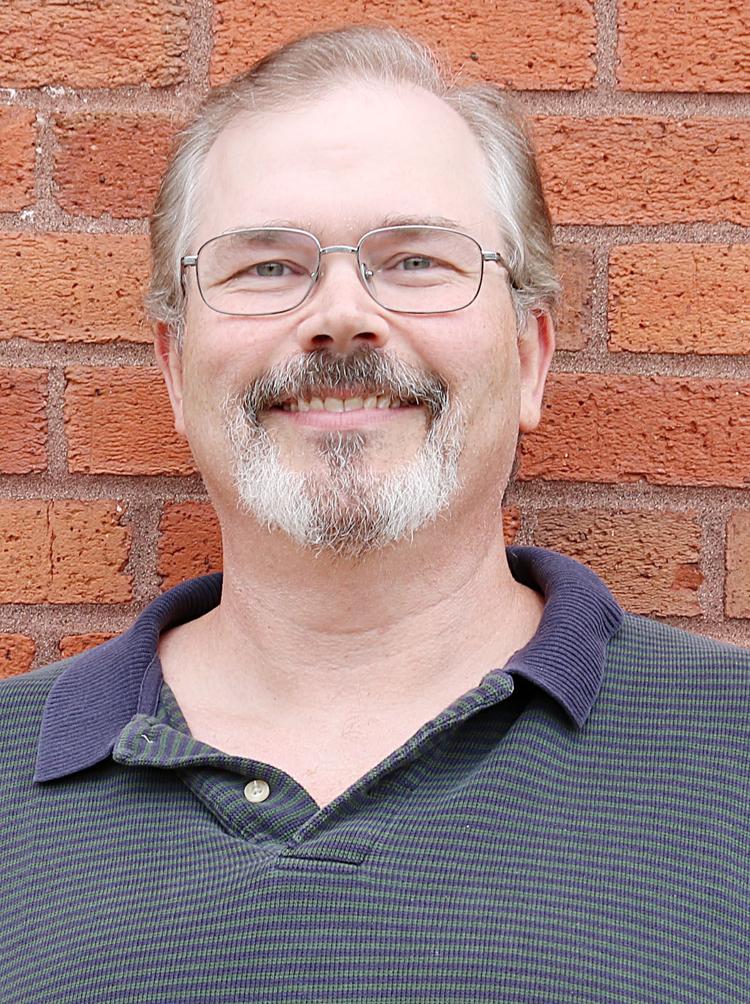 "As a council member, I'll be able to represent people better," he said of switching from the mayor's race. "I'll have a vote and the opportunity to change the laws. I'm a common man, representing the common man.
"What I want to do is bring civility. I personally have friends that are very liberal and very conservative, and I get along with everybody. I tend to have an open mind. With many people, if they don't take your stance, they immediately berate you. I don't get that."
Nadine Brockert is the second woman in the election, along with Broderson, and also is bidding for the 4th Ward seat.
"In the spring, I said, 'Anyone who would run in this climate would be crazy," she said of Muscatine politics.
But she changed her mind.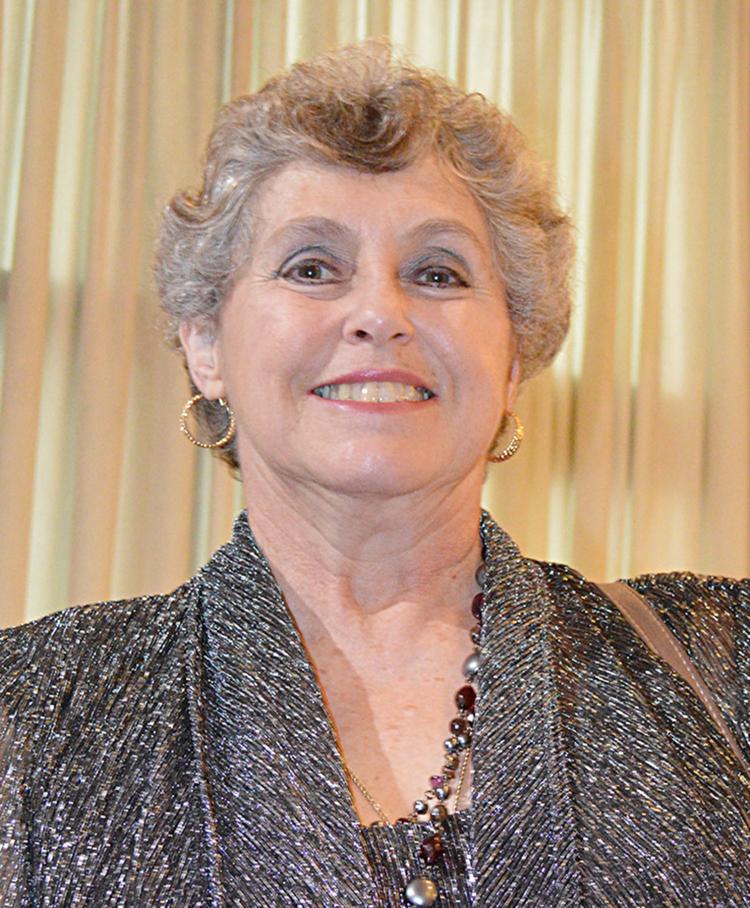 "There are some in both camps that feel very passionately," she said of the mayor-council controversy. "I think the majority in the middle are tired of it and want to move on.
"Move forward, start conversations, rebuild trust. People want to be heard. And I intend to hear them."
People's desire to be heard came up again and again in interviews with candidates. Broderson touched on it repeatedly, saying regular citizens have no voice, because they are roundly ignored.
Larry Murray, the manager of the Italian restaurant downtown, said the town isn't so much divided over the City Hall controversy as it is worn out.
"I think people are just tired of not being listened to," he said. "Not everyone's wrong; not everyone's right. I'm not the best candidate in the world, but I'm not the worst, either. I'm just an average guy who wants to represent average people."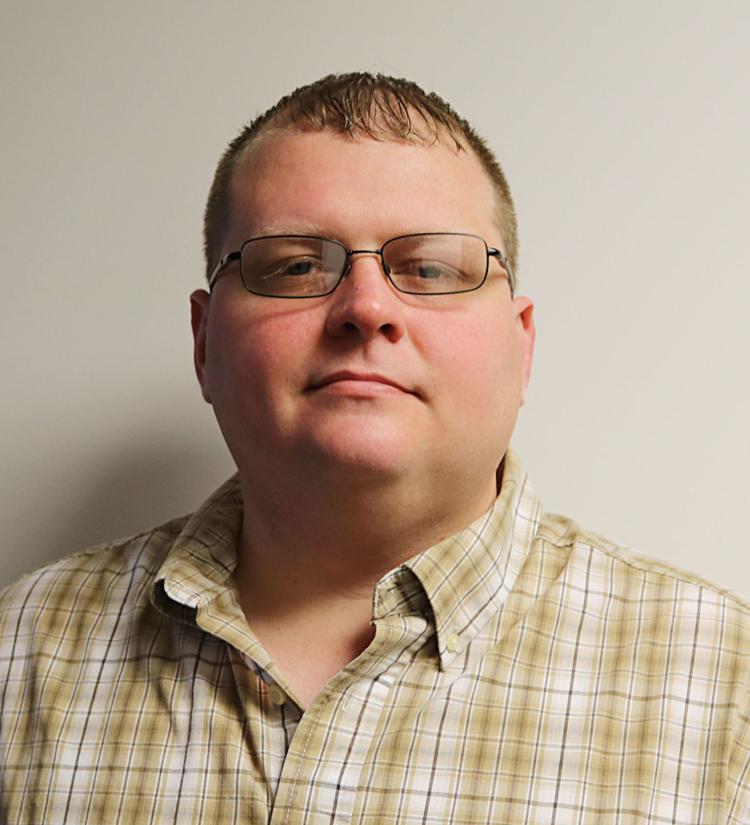 He wanted to steer entirely clear of party affiliation, so he was careful to keep red and blue out of his campaign materials. His son helped design his yard signs, and they used the city's colors.
"They are Muscatine yellow and purple," Murray said. "That's what it's about — Muscatine, not politics."
Brian Freitag also is running for the 4th Ward. He agreed that residents are hungry to be heard, but he said it's obvious to him that most want to see the current council go and take Mandsager with them.
He needed 25 signatures for his petition for candidacy, but Freitag collected 327. He figures he made it to just about every door in his ward.
"I listened to people's wants and needs," he said. "They were just astounded someone was actually talking to them. They (city council/administrator) make decisions on their own. People are upset. They have no representation."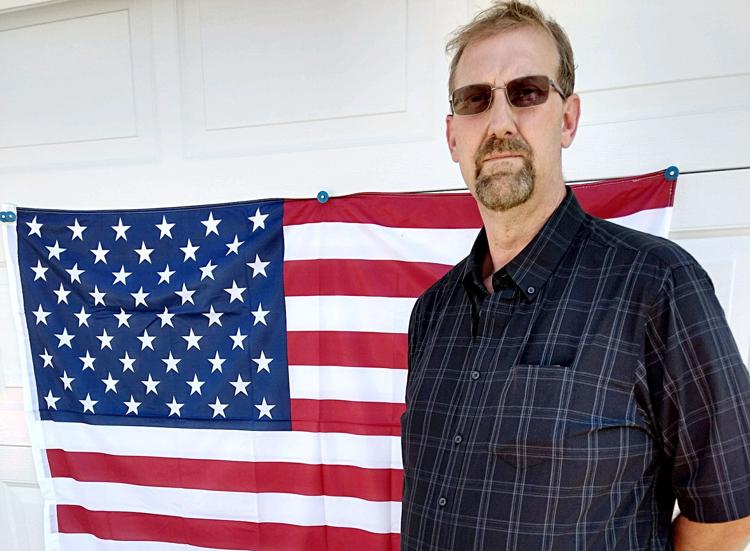 Freitag, who is endorsing Broderson, said he asked his constituents to list their top three concerns. First, he said, was the need for a grocery store in the so-called food desert of the Southend.
"Second was to replace the current council, and third was to get rid of Mandsager," he said. "Why did she (Broderson) need permission from him (Mandsager) for anything? The mayor and City Council are his boss."
'They must go'
In the one of two at-large seats that will be on the ballot, incumbent Scott Natvig is facing at least two challengers. And they are very different candidates.
Kerry Denison is a disabled veteran, retired football coach, salesman and musician. He does not mince words.
"Our city administrator, using our city attorney, has been subverting and altering our city code ... to give himself more power," he said. "I have no idea why the council is allowing it. They must go."
As a military man, Denison said he never was relieved of his duty to defend the Constitution. By running for office in Muscatine, he said, he continues to defend it.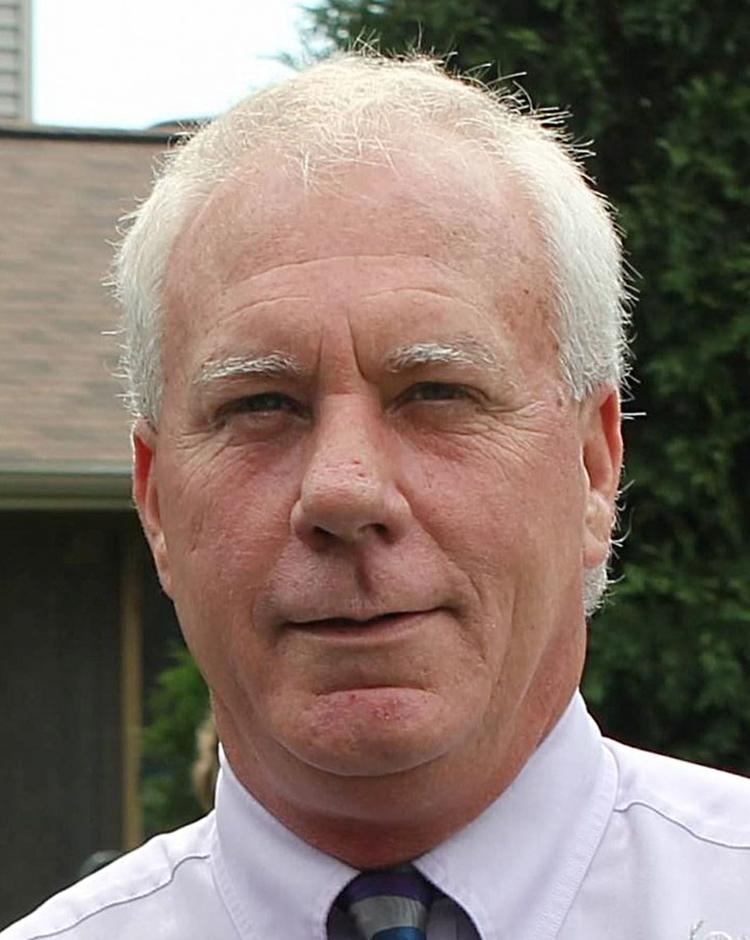 "It's not that Ms. Broderson is the greatest thing," he said of the mayor. "But she's the CEO of the city — the city administrator's immediate boss. It's her responsibility to question what's happening in the city. Everybody wants the new City Council to fire the city administrator."
Paraphrasing NFL running back LaDainian Tomlinson, Denison said, "We're one people: We're just Muscatinians. We need to choose to be for each other, not against one another."
The other at-large challenger, Kelcey Brackett, became a committed follower of city government shortly before the mayor-council controversy began. For two years, he said, he attended every council and committee meeting he could.
"I didn't run because of this," he said of the disputes. "I'm running in spite of it."
A senior network analyst with Stanley Consultants, Brackett said he also has encountered many in Muscatine who are ready to put the controversy behind them. And he wants to lead by example.
"Some candidates are running, because they're mad," he said. "We can't go in with the intent to break it. We have to fix it.
"Throwing everything in the trash is fine when you know it's all rotten."
As a general rule, Brackett said, he tries to work with two sides that are in disagreement and help them find common ground. He said he would like to use that common ground to bridge differences.
When it was pointed out that both sides in the mayor-council debate already have Muscatine in common, he replied, "Some people just need a little push."
Silver lining
Mayor Broderson's challenger, Charlie Harper, said those who don't vote are "the problem."
He was one of several candidates who said low voter turnout in Muscatine municipal elections must change.
Brockert, running in the 4th Ward: "I believe Muscatine, like a lot of other communities, had municipal elections, and 5 percent showed up. The good news with this (controversy): More people will come out.
"That might be our silver lining."
Murray agreed, acknowledging he did not vote in the last election and now is a candidate.
In fact, voter turnout improved considerably in the 2015 election. Nearly 11 percent of registered voters cast ballots, which was more than double the turnout in the prior election. In 2013, only 5 percent of voters showed up.
If forefathers are to be taken into consideration, Muscatine's were big advocates of citizen involvement.
The council chamber at City Hall has the most seats I've ever seen. In addition to the 50 on the main floor that face the dais, the balcony contains another 150-plus seats. To accommodate 200 people in Davenport, council meetings would have to move to a school gym.
During the two-day impeachment hearing against Broderson, I'm told, the seats at City Hall were either filled or close to it. People were interested.
The mayor and council surely saw them. Come Nov. 7, they'll hear them, too.