Moline police is seeking the community's assistance in identifying the person in the attached photo.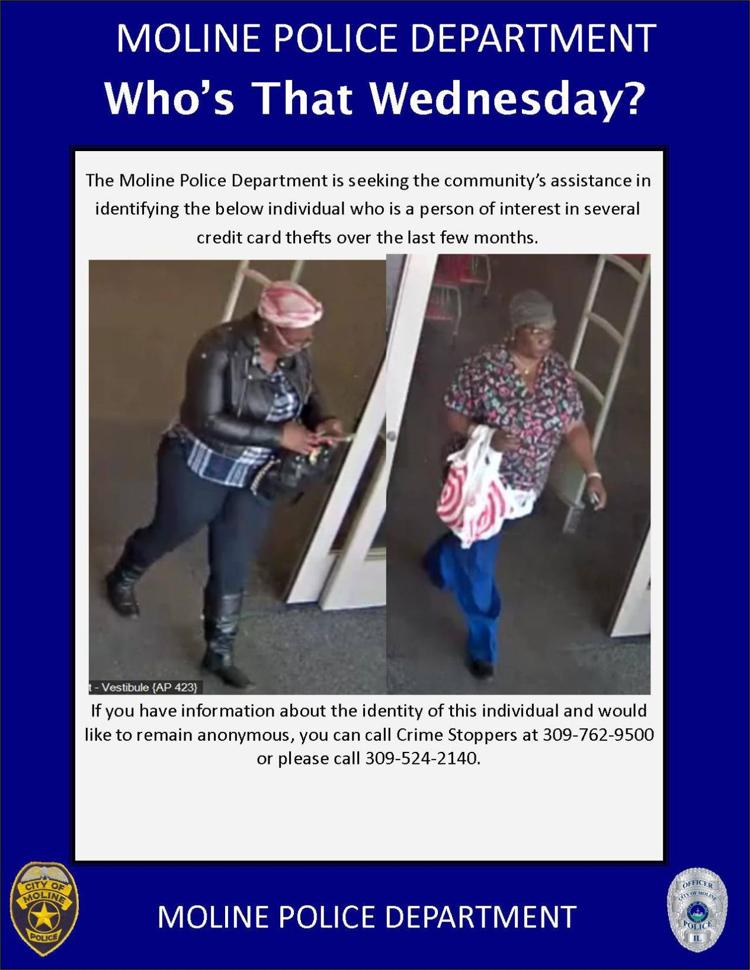 This woman is a person of interest in several credit card thefts over the past few months.
Anyone with information about the identity of this person and would like to remain anonymous should call (309) 762-9500 or (309) 524-2140.