The Big Story: Unfit for trial
What started as a routine hearing at the Rock Island County Justice Center erupted into chaos. 
"I don't have a mental problem," John P. Conwell told Rock Island County Judge Frank Fuhr moments after being declared unfit to stand trial in the deaths of his grandmother and uncle in Rock Island.
"Actually, I have something important to read that you need to hear," the 39-year-old continued.
Conwell's public defender, Baron Heintz, tried to interject, saying, "No, no..."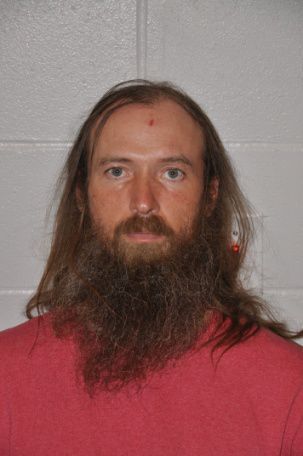 But Conwell continued: "I am an innocent man, and I want these charges dropped immediately."
He continued to make his case as he was led from the courtroom by deputies.
"I'm the ruler of Russia; I'm not even supposed to be here," Conwell shouted. "You guys are murderers!"
The judge's ruling that Conwell was unfit meant, because of a mental or physical condition, he is unable to understand the nature and purpose of the proceedings against him. And he is unable to assist in his own defense.
The ruling, which is based on the results of a sealed psychiatric evaluation, essentially halted the criminal proceedings against Conwell until he receives treatment and fitness training at an Illinois Department of Human Services, or DHS, facility in Chester, Illinois.
On both sides of the river, prosecutors, defense attorneys, jails and treatment facilities are seeing more requests to have defendants evaluated for competency.
As of Aug. 31, eight inmates at the Rock Island County Jail were awaiting transfer to DHS after being found unfit for trial. Since the first of the year, Sheriff Gerry Bustos said, seven inmates have been placed into DHS custody.
In Scott County this year, 22 competency evaluations have been ordered by the courts. Of those, two are at the Forensic Psychiatric Hospital at the Iowa Medical and Classification Center at Coralville, and eight are in the jail as they await transport, said Maj. Bryce Schmidt, who oversees the jail.
For the most part, the ones who have been found unfit are restored to fitness.
While the issue of competency can delay resolution in a case, prosecutors and defense attorneys say it is a critical function of a system that seeks justice for all.
The doctor is in
Just before 8 p.m. May 14, Rock Island police discovered the bodies of Eleanor "Petty" Conwell, 90, and Steve Conwell, 69, in their home at 1208 29th St.
John Conwell was arrested the next day.
In documents that charge him with two counts of first-degree murder, prosecutors accuse him of "knowingly and without justification" striking his grandmother and uncle in the head and cutting their throats.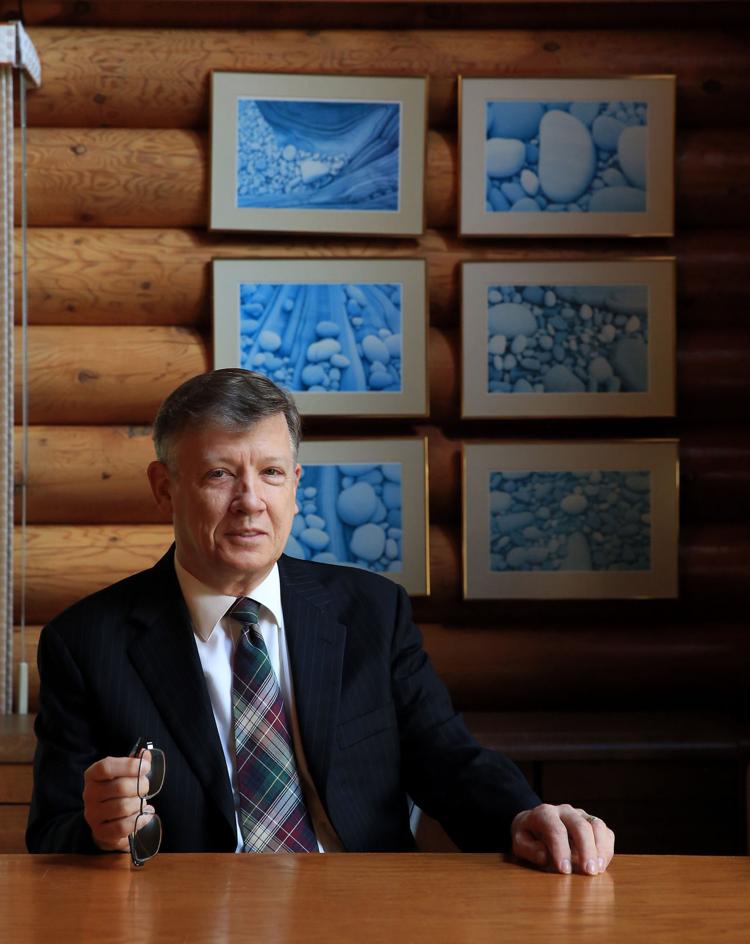 On July 18, Rock Island County prosecutors asked that Conwell be evaluated for fitness. He had told the court that his grandmother and uncle were Nazis and members of the Taliban at a previous court hearing. 
Longtime clinical psychologist Kirk Witherspoon was appointed to evaluate Conwell at the Rock Island County Jail. Witherspoon is appointed by judges in Rock Island and Scott counties to conduct competency evaluations at the jails or, for those who are not in custody, at his home office in Moline.
While Witherspoon could not comment on Conwell's case, he described his evaluation process to the Quad-City Times.
"The first part is simply getting some rapport built up," he said. "I like to chat a little bit, and I like to use a little bit of humor; not too much, but just to help people relax and be at ease."
Witherspoon said he explains the process to defendants from the get-go and informs them that nothing they say can be used against them in the criminal case, unless they are seeking a plea of not guilty by reason of insanity.
The evaluations help determine several things: Can defendants factually and rationally understand what is happening in court? Are they able to communicate and "trust" well? Can they "disclose?" Can they speak? And are they able to monitor what is happening in court and incorporate new information as it comes in?
"One of the things I ask people is to give me their version of what happened," Witherspoon said. "That doesn't go in the report in writing, but it tells me whether they could give a rendition which was reasonable and logical."
He also screens defendants to see if they are malingering or feigning; in other words, exaggerating or faking. One way he does so is by using personality measures.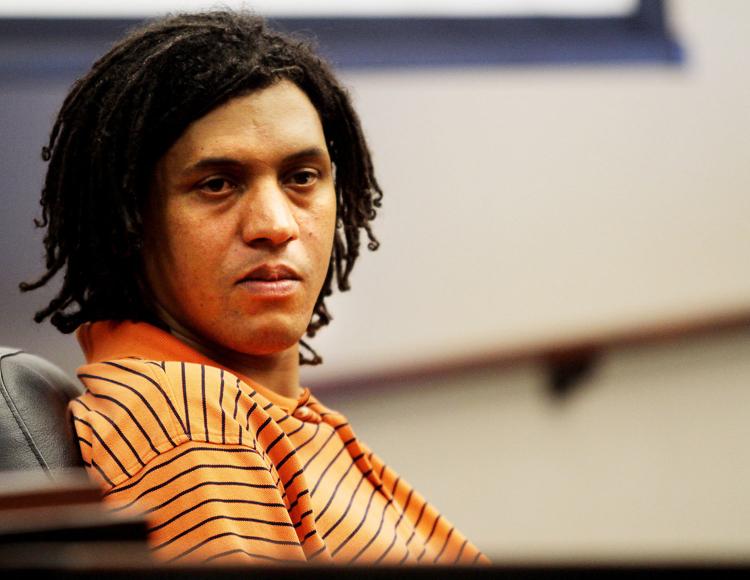 "For example, if you had a multiple choice test that had a number of choices and you scored below chance, well below chance, probably the only way to do that would be if you knew the right answer, but intentionally gave the wrong answer," he said.
Witherspoon said about 20 percent of the people he evaluates try to cheat their way into being deemed incompetent.
"Sometimes, there will be a whole spree of them, because obviously people have been influencing each other," he said. 
After his initial evaluations, he refers to documentation, such as police reports or medical records, then submits a report to the judge and attorneys in the case. His reports include his opinion on whether defendants are fit or unfit for trial, along with the likelihood they can achieve fitness within each state's guidelines — within a year in Illinois and within six months in Iowa.
Witherspoon described himself as the court's expert adviser.
"I don't make any legal findings. I just make a recommendation for the court," he said. "Somebody can't say, 'Oh, the prosecution hired you or the defense.' I'm not on either side."
He also has specific guidelines to follow, ones that were established around 1960. That's when the court system began to shift away from pursuing findings of sanity or insanity and toward legal standing for competency.
Witherspoon explained: "Competency has to do with how a person is doing right now. The other has to do with one's state of mind at the time of the alleged offense. Sometimes, that's very tough to discern, because people can't tell you or they won't tell you or they don't remember, which happens a lot.
"I will look at police reports, and sometimes, they enlighten me; sometimes, they don't. Police recently have been better at describing people. You know, 'This also seemed odd or seemed as if something was askew or amiss,' and they'll use some terms to help get something of a picture of how somebody presented."
The case of Duskey v. United States led to the development of a standard approach toward competency evaluations on which mental-health professionals now base their fitness conclusions.
The Duskey standard held that the test of a defendant's competency to stand trial is whether he or she has sufficient present ability to consult with a lawyer with a reasonable degree of rational understanding and whether he or she has rational as well as factual understanding of the proceedings against him or her.
In Illinois
If there is a "bona fide question" as to a defendant's fitness, a judge can order an evaluation by a licensed psychologist.
These are the criteria:
• An evaluation, including diagnosis and an explanation for the diagnosis of the defendant's mental condition. Evaluations also must describe how the defendant's mental condition interferes with his or her ability to understand the nature of the proceedings or assist in his or her defense. Also included is a psychologist's opinion as to the likelihood fitness will be achieved within one year.
• In murder cases, defendants have up to two years to attain fitness.
• A fitness hearing is held within 45 days of the completion of the evaluation. The unfit who can attain fitness within one year will have their trials halted until the Department of Human Services can treat them.
Rock Island County State's Attorney John McGehee said, on average, he sees one unfit defendant each month.
"It's a real problem," he said. "We all know that the criminal justice system has turned into somewhat of a mental health place that many defendants find themselves with mental health issues."
Most cases where fitness is an issue are low-level felony cases, such as thefts, burglaries or resisting a peace officer.
"When you're dealing with something as serious as murder, then you have to really take your time and follow through (with the process)," he said. "It's my goal to always try and make sure that a defendant becomes fit. With my experience, I think with the proper medication, that happens, because fitness is a relatively low burden that we have to prove."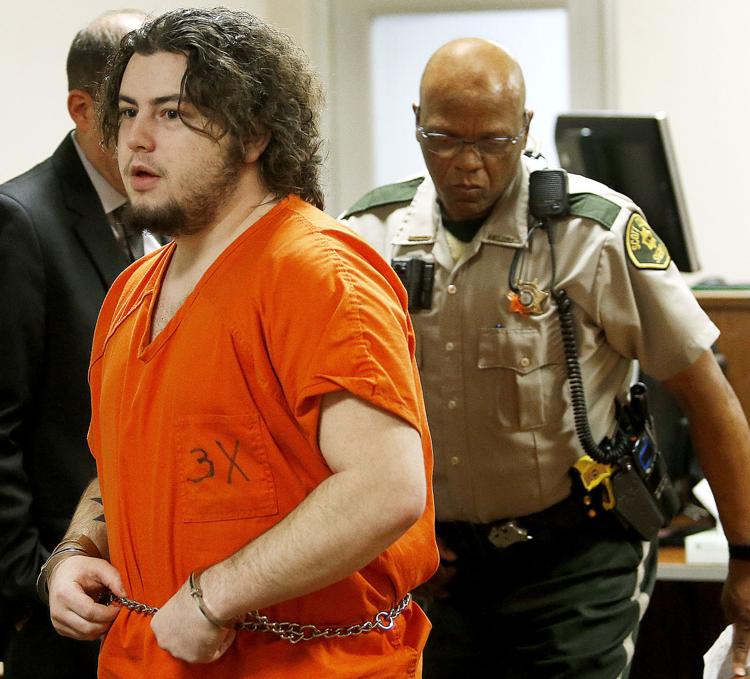 If a defendant cannot attain fitness, the case then goes to a discharge hearing, which is similar to a bench trial. Defendants found not guilty by reason of insanity are remanded to DHS.
The defendant has the burden to prove an insanity defense, McGehee said.
"You have to present that to a judge, but I think a judge is pretty good at determining what the person did, their actions, all the other circumstances around their actions, to determine whether someone was insane or not," he said. "That's not a jury question; that's a judge's question on the issue of whether or not someone is guilty by reason of insanity at a discharge hearing."
One such defendant is Jason E. Anderson, 37, a deaf man accused of setting a September 2014 fire that destroyed several buildings in downtown Rock Island. He was found unfit to stand trial, and it was determined that he could not attain fitness within a year.
In June 2015, Judge Walter Braud found that although he had committed the arson, he was not legally convicted because of his fitness. Anderson was sent to DHS for treatment.
If a defendant is found not guilty, prosecutors have the option of seeking a civil commitment, McGehee said.
In Iowa
If a defendant cannot attain fitness, the case is dismissed, and that includes murder cases, Scott County Attorney Mike Walton said.
The situations can be frustrating for prosecutors such as Walton.
For example: Arnold J. Pazzi, 51, of Davenport, was arrested in November 2014 on a charge of assault with intent to commit a sexual abuse. He was waiting in a stall of the women's restroom at Vander Veer Botanical Park, court records show, and he attacked a woman who entered.
Pazzi was found unfit for trial, and it ultimately was determined he would not attain fitness. The case was dismissed in November 2015.
"There wasn't much alternative in that case," Walton said. "So, here you have a very important case, a very serious and I think dangerous case that's going to be dismissed, and that's frustrating because where does that end in the future?"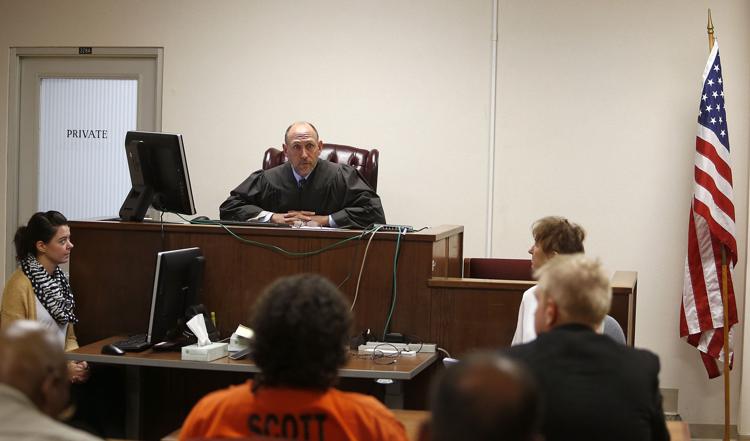 In the Pazzi case, a judge ordered that he be held in a local hospital, pending civil-commitment proceedings, according to records. An option for Iowa prosecutors, Walton said, is to pursue the civil commitment if a defendant is a danger to himself or others.
Walton said he could not comment on the pending civil proceedings.
In his nearly 30 years as a prosecutor, he said, he has not experienced the dismissal of a murder case because of a defendant being unfit.
Walton said the filing of competency evaluations has increased significantly in the past five to 10 years and credits the increase, in part, to the rising relations between mental health and the justice system overall.
"That's seen throughout by the police, by the jail, by the courts," he said. "And I think that's part of it. I think part of it is that defense counsel is just going that route.
"I think the claim (of being unfit) is denied far more than it's granted."
Recent examples
When Kevin and Donna Freese were found dead in their Davenport home last October, their 21-year-old son, Sean M. Freese, was accused of murder.
His attorneys, Joel Walker and Michael E. Motto Jr., filed a motion in May, seeking to evaluate Freese for his competency to stand trial and for the possible defense of insanity or diminished responsibility.
Based on an evaluation by Witherspoon, Judge John Telleen on Aug. 24 ruled that Freese was fit to stand trial. Motto, during the hearing, said the defense would not seek an insanity or diminished responsibility defense based on the evaluation.
Another case involves Lauria Lee Kelly, 57, of Alvarado, Texas, who is charged in a January downtown Davenport crash that killed Cynthia Jones, 53, of Davenport. In April, District Court Judge Mary Howes ordered an evaluation after expressing concern about Kelly's mental health.
She was evaluated and found fit for trial in June. Her attorney, Harlan Giese Jr., then asked for and was granted a second evaluation to determine if there is a basis for an insanity or diminished responsibility defense.
Walton said prosecutors have a right to ask for their own examination of a defendant, which typically is done at the Iowa Department of Correction's Medical and Classification facility in Coralville.
"Sometimes, there's really no dispute about that based on the way they're behaving in the jail, based on what their attorneys say, based on the way they were at the time of their arrest," Walton said. "We're not really going to resist at that stage. I feel it's very important in a lot of cases that we not just take shortcuts on this issue, because the outcome can be very serious.
"To protect the public — to be sure we're getting a full picture — it's important that those steps be followed."
Assisting in their defense
Joel Walker has been practicing law for nearly 13 years and said he got into the habit of asking his clients if they suffer from a mental-health issue when he first meets with them.
"I always told my clients that I'm in charge of the law … they are in charge of the facts," he said. "When a client gets an arraignment hearing, the state files the trial information and gives us what's called the minutes of testimony, police records. I have a chance to review them, and then I want to converse with my client to find out what's accurate and what's not. Is someone being truthful or not?
"I need to know the other half of the story if my client can assist me with that. (Unfitness) limits my options of what I can do to help my client."
Walker said he does not think the defense is at a disadvantage when someone is found unfit for trial.
"The ultimate goal is to get the defendant rehabilitated," he said. "We let the judicial system do its job to determine whether or not the person was suffering from a mental-health disorder that prevented them from either knowing right from wrong, knowing what actions they were doing or, sometimes, they just didn't have the specific intent to commit a certain crime."
Walker said he is filing more motions to have his clients evaluated for competency. He also seeks evaluations for defenses of insanity and/or diminished responsibility.
State treatment
When the Illinois Department of Human Services, DHS, gets an order from a court related to a defendant being found unfit, the agency's first step is to make a jail visit and conduct a clinical assessment.
"The purpose of the clinical assessment is really to determine where in our hospital system is the most appropriate treatment setting," said Sharon Coleman, deputy director of forensic and justice services for DHS. "And so there's a lot of factors we look at, but the main purpose is to determine which hospital the individual will be treated in."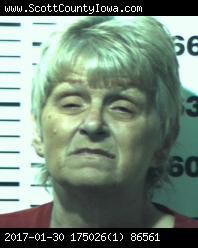 When bed space becomes available, that person then is transported to the secured DHS facility that was deemed best suited. The main goal of treatment is to restore patients to fitness, Coleman said.
"By and large, the majority of people are unfit because of a psychiatric illness, mental illness, so the first line of treatment is psychiatric stabilization," she said.
Defendants found unfit for trial also attend groups or classes that help them better understand the basics of the court process, she said. And every person has an individualized treatment plan.
"No two patients look alike," Coleman said. "Some are more psychiatrically ill than others. Some may have cognitive limitations that another person doesn't have. So we do our own assessment and develop an individualized treatment plan to address their specific treatment needs and tailor our treatment to that."
Patients are evaluated on a daily, weekly and monthly basis to determine where they are, fitness-wise, she said. Coleman said the majority of patients who go through the DHS system can be restored to fitness, and she said DHS has seen an increase in defendants being sent to there for that purpose.
"My speculation is that it has a lot to do with the lack of robust services in the community," she said. "So, where these people may have issues around mental illness, and they're in the community — if there's not a lot of community services available, sometimes, these individuals are criminalized and are arrested and may end up in jail, as opposed to an emergency room or a mental health center. And from that point on, they may find themselves in the forensic system."
As more people are coming into the criminal justice system with untreated or poorly treated mental illness, Coleman said, she thinks courts and attorneys are starting to take more notice. And capacity for long-term treatment always is an issue, because the number of available beds in the system is limited.
"The amount of referrals we get is not within our control, so we work really hard to adjust our capacity to meet the needs of the referrals that we're getting statewide," she said.
Jail challenge
Sheriff Bustos said the Rock Island County Jail works closely with the Robert Young Center to help inmates with mental illnesses while their cases are pending. However, some inmates need more long-term, specialized care through DHS.
He estimated that 25 percent of current inmates suffer from a mental health disorder, and another 10 percent have asked jail staff for mental health treatment. The eight inmates who have been found unfit and are awaiting transport to DHS can be responsible for most of his problems at the jail, he said.
"You get these people that have various mental challenges, and the corrections staff are trying to deal with them again and again," he said. "We try to keep them as safe as we can; we try to get them as much help as we can. But sitting in a jail cell when you're having mental challenges is not a healthy environment. So that becomes very taxing on our correctional staff that are having to deal with that."
Bustos said he thinks there are more inmates in the jail with mental disorders, because local resources are dwindling.
"I think they have less and less opportunities," he said. "You throw drugs and alcohol in there, and that just makes things all that much worse."
Maj. Schmidt in Scott County said limited bed space in Coralville means inmates could wait three or four months to be sent for evaluation. Meanwhile, they go without treatment.
"Then, depending on the individual and depending on how they respond to whatever medication or drugs they are given, that dictates sometimes how long they're up there," he said. "Sometimes, they are there for maybe a week, and then sometimes, they're up there for several months."
He said many of the inmates who come back after getting treatment have significant changes in their behavior.
"The hard part is getting them up and getting them stable," he said. "Once they come back, a lot of them are a lot better off. Their comprehension, their aggressiveness is a lot better to deal with."
The jail cannot force inmates to take medication unless a court orders them to do so.
Scott County Sheriff Tim Lane said there is "no doubt in my mind" there are some people whose mental illness is so bad, prison is not the appropriate place for them, either.
One example he and Schmidt cited is the case of Patricia J. Oster, a retired teacher in Long Grove, accused of stabbing and critically injuring her husband while he slept in May 2016.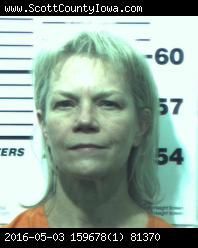 Oster, 65, was initially found unfit for trial, but she eventually was restored to fitness. In a stipulated bench trial, she was found not guilty by reason of insanity.
Judge Mark Lawson noted that Oster did not have any recollection of the events leading up to or including the stabbing. In an interview with a professor of psychiatry at the University of Iowa College of Medicine, she expressed disbelief as to what she had done and said she did not know why she stabbed her husband. She said she was not angry at him and she loved him.
The judge ordered her to be transferred to the Iowa Medical and Classification Center in Coralville for a complete psychiatric evaluation and treatment. 
The doctors treating her provide periodic reports to the court on her progress.
Schmidt said the jail does the best it can to handle inmates with mental illnesses, bringing in psychologists and medical staff every week. But jails aren't always equipped to accommodate the mentally ill to their benefit — whether they are awaiting trial, serving a sentence or waiting to be evaluated for fitness.
"It's a struggle," he said.