Church roof repair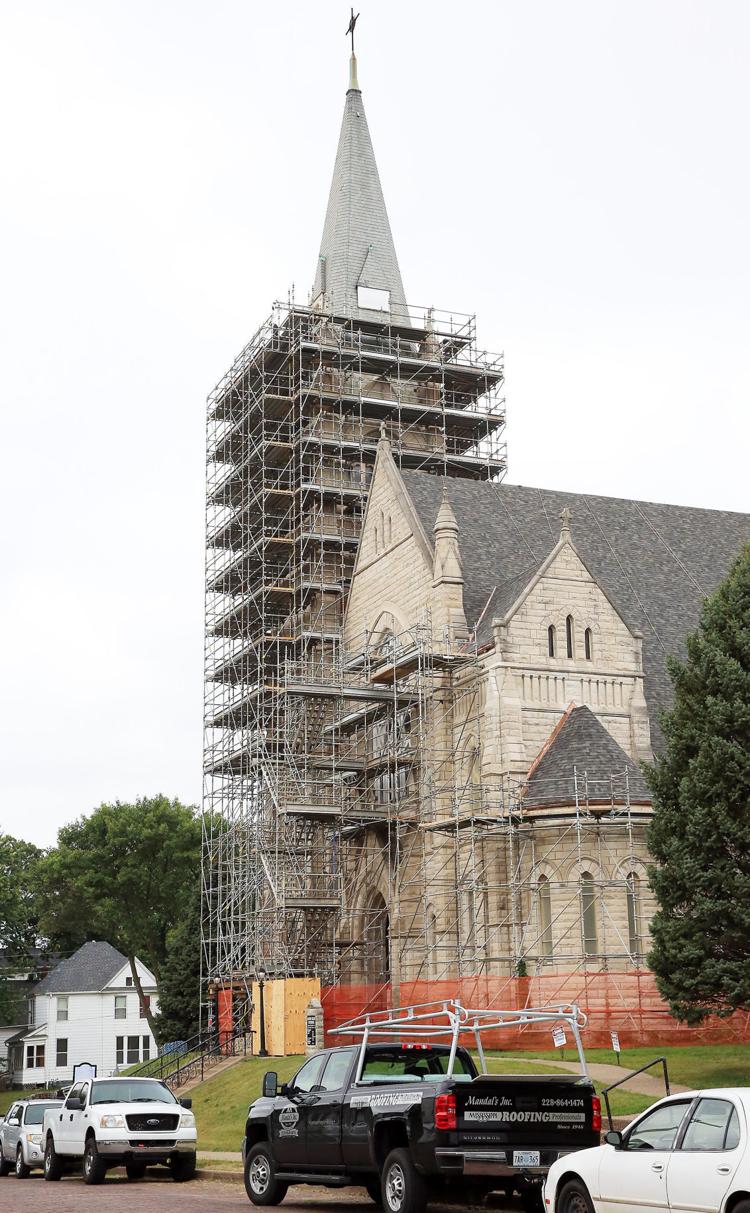 Reporter Alma Gaul gives you the story on roof repairs you may have seen among the area's Catholic churches. 
Gaul writes:
"Anyone who's happened by Davenport's Sacred Heart Cathedral recently can't help but stop and stare. The soaring, 170-foot steeple of the Catholic church at 10th and Iowa streets is positively shrouded in scaffolding.
"The reason for all the metal framing is that the roof and steeple are being reshingled and repaired because of damage caused by an Oct. 6 tornado. This is the same storm that damaged the roofs on the Scott County Jail and the King's Harvest homeless shelter in downtown Davenport, said Dave Donovan, emergency management coordinator for the Scott County Emergency Management Agency."
Get the rest here.
Iowa sends help
The Iowa Army National Guard is joining the military response to Hurricane Irma in Florida, with four helicopters and 19 soldiers deploying Monday.
Some of those heading out just got back Friday from a seven-day mission to Texas, where they were sent to help with the response to Hurricane Harvey.
On Monday afternoon, soldiers were making last-minute checks and packing up gear and supplies at the Army Aviation Support Facility in Davenport to sustain them on their mission.
Reporter Ed Tibbetts has the rest here.
9/11 Memories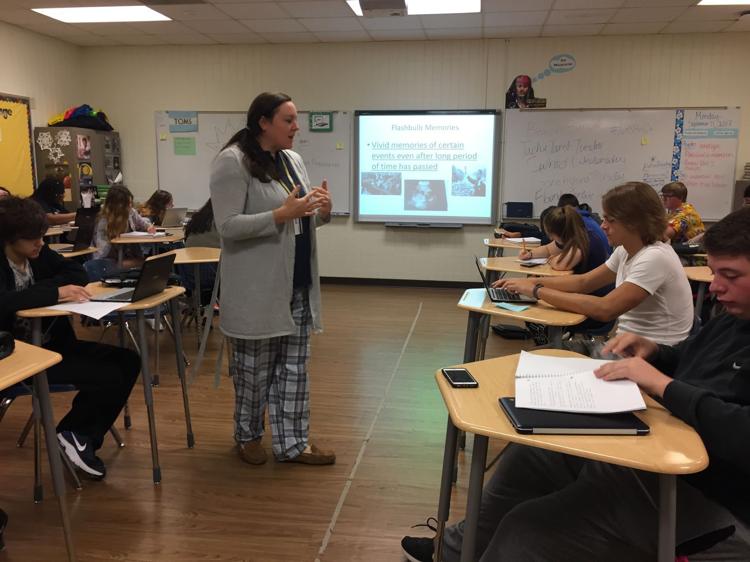 Davenport North High School students have no firsthand memories of Sept. 11, 2001; most had not been born, and the oldest among them were unaware toddlers on that day.
That's one reason why North High teacher Allison Newman focused on memory retention for her psychology classes on Monday. "Flashbulb memories," a 1977 finding by Roger Brown and James Kulik, formed the basis for Newman's class of juniors and seniors. 
Get the rest of the story on how this class works from reporter Deirdre Cox Baker.
Election night
Speaking of schools, don't forget Tuesday's school board elections. Deirdre Cox Baker explains the candidates and how to find your polling place here.
Weather
It should be an evening of light winds, partly cloudy with a low of 53. 
Traffic
Plan for delays if you're headed west on I-74.