Figge's secrets
"Art is much cleaner than nature. At the downtown Davenport Figge Art Museum, there are no shelves of dusty rocks or bones or bugs. Up the hill at the Putnam Museum, the sprawling underground storage vaults are bursting at the seams with gritty collections of treasures. The Figge is much newer, however, and its collection more refined." So begins columnist Barb Ickes' latest adventure into the Quad-City's forbidden spaces. Read the secrets she unearthed at the Figge here.
Enjoy the eclipse the safe way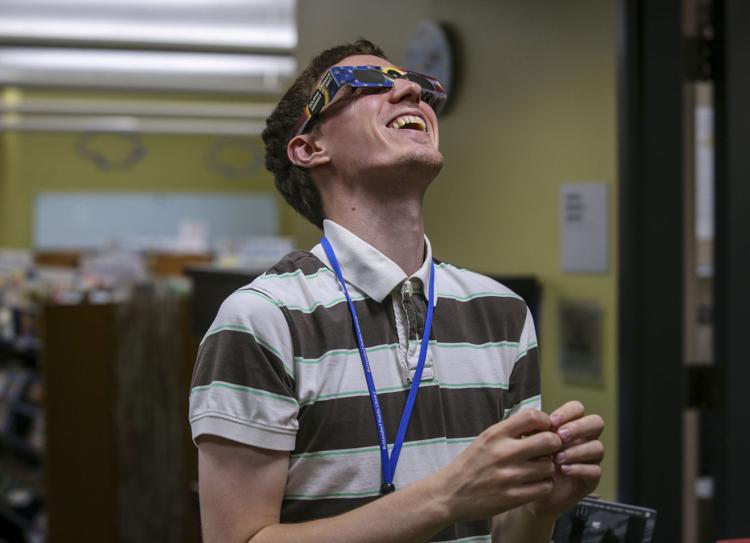 Watch the upcoming eclipse with caution and ease Jeff Struve's mind. The president of the Quad-Cities Astronomical Society is excited about the Aug. 21. solar eclipse, but fearful for those who might look directly at the sun's rays. Special eclipse glasses will keep you safe, but as reporter Alma Gual explains, they're in short supply.
Float on
Have you ever loved something so much you wanted a reminder of it tattooed on your body? That's how much Jothanial Santilli loves Floatzilla. Upward of 1,500 paddlers from more than a dozen states are expected to partake next weekend in the eighth annual event, which has become the largest happening of its kind on the Mississippi River.
Weather
It looks like beautiful weather for a Tug Fest weekend.
Traffic
Expect some light downtown Davenport road repair.