News of a community member's death last week in a rural Clinton County crash traveled to Davenport by way of a phone call and spread quickly from there. 
Quad-Citian Dave Hill, 70, died in a two-vehicle crash shortly after 5 p.m. Tuesday, Jan. 9, on U.S. 61 at 250th Avenue, north of Welton, Iowa. Tom Ervin, a longtime friend and fan of Hill's, was notified by the Iowa State Patrol about 8:30 p.m.
"I was stunned," he said. "We all thought he would attend our funerals."
Saturday, the public is invited to honor Hill's life during a memorial service at United Presbyterian Church in Newton, Iowa, Hill's hometown, where his mother, Ruth, still lives. There will be a second memorial service Feb. 3 at First Presbyterian Church, 1702 Iowa St., Davenport.
Hill was driving back to town from a day of skiing at Chestnut Mountain in Galena, Illinois, when the collision happened. Approaching U.S. 61, Hill proceeded through the intersection and was struck broadside by a northbound motorist, according to the Iowa State Patrol's crash report.
The passenger in Hill's vehicle, Randall E. Huebner, 71, of Davenport, was transported to Genesis Medical Center-East Rusholme Street, Davenport. The driver of the other vehicle, Paula Jo Hamann, 53, of Maquoketa, Iowa, was taken to Genesis Medical Center, DeWitt. As of Tuesday, their conditions had not been released.
Iowa State Patrol trooper Joseph Donahue said he has not started his investigation.
Hill and Huebner hit the slopes in preparation of an annual ski trip scheduled for next month to Winter Park, Colorado. Their friends since have canceled the vacation. Hill's monthly campout this coming weekend with Davenport Boy Scout Troop 7, has been called off, too.
Hill served as the group's Scoutmaster for about 46 years. During his tenure, he helped 40 boys achieve the prestigious Eagle Scout rank, said Ervin, a fellow Troop 7 leader. Ervin's son, Andy, now the lead forecaster at the National Weather Service, Davenport, was one of those 40.
His resourcefulness and ability to improvise rarely, if ever, failed him and his troop in the outdoors, and he taught others his tricks.
"Honest to God, he could do anything," Ervin said.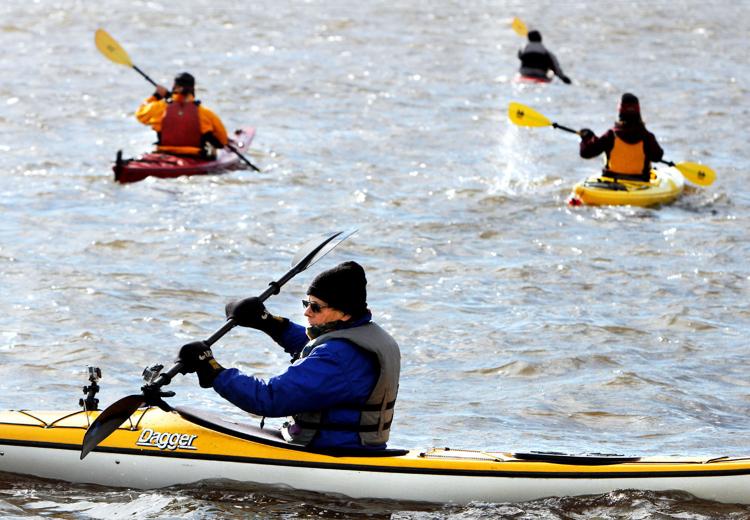 This past summer, Hill led scouts on the Register's Annual Great Bicycle Ride Across Iowa, or RAGBRAI, a seven-day 411-mile ride. In previous years, Hill and company explored the Boundary Waters Canoe Area Wilderness and backpacked along the Superior Hiking Trail, both in northern Minnesota.
Jim Searle of Davenport, whose son, Scott, became an Eagle Scout under Hill's guidance, said the scoutmaster played a fatherly role in his son's life.
"We were lucky enough to join up with Dave," said Searle, who noted Hill introduced him to canoeing, kayaking and a "multitude of other things."
"We spent more time together than a married couple."
Before retiring in late 2015, Hill worked for 25 years as an aircraft mechanic for Carver Aero, the fixed-base operator at the Davenport Municipal Airport. Prior to Carver Aero's arrival in 1990, he doubled as a pilot/flight instructor at the city-owned facility.
Matt Van Landschoot, who worked under Hill for 21 years, called his former supervisor "smart as a whip."
"He knew about everything there was to know," he said. "He'll be missed."
The retiree also was the president of the Quad-City-based Saukenuk Paddlers Canoe and Kayak Club.
Described by those who knew him best as a dedicated, reserved and tireless leader, Hill "made quite an impression on everybody he met," said Rex Grove, a fellow paddler and Saukenuk member.
He shared his passion for canoeing and kayaking, as well as his expertise, elevating the skills of those around him.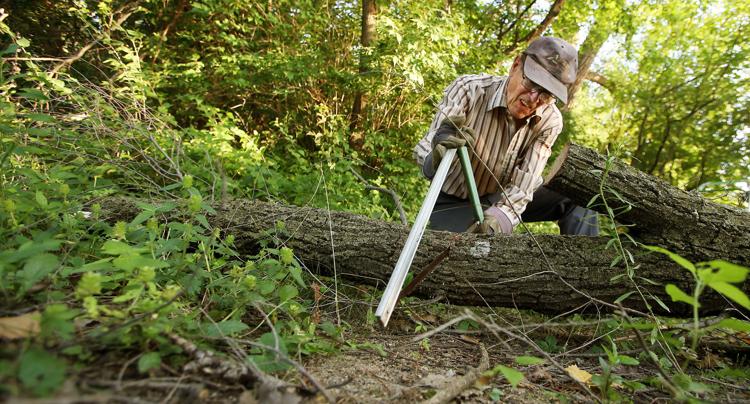 "He did a lot to advance paddling in the community," said Kathy Wine, executive director of River Action, Inc., Davenport. "I will miss his enthusiasm for the sport, the river and what he gave to all of us."
Wine went on to praise Hill's volunteer efforts. He led tune-up classes this past August for Floatzilla, an annual paddle sports festival hosted by River Action. When the former Sylvan Island bridge was closed, Hill ferried a lawn mower and other tools to the site numerous times to clear a path for the event's portaging paddlers.
The adult leaders of Troop 7 met Tuesday night to discuss how to carry on Hill's mission. 
Still reacting to the news and planning for the future, Ervin said he needs to make time to grieve the loss of his friend.
"Some people say, 'What would Jesus do?' but you could probably say, 'What would Dave Hill do?'" Ervin said. "He just did everything the way it ought to be done."