News broke shortly before 10 a.m. Saturday that 7-year-old Will Kohn of Bettendorf was on the verge of losing his life.
Stacie Giesecke received word from Will's father, Chris, her longtime colleague and friend at Pleasant Valley High School, "that it wasn't going to be a good day." In response, Giesecke and her sister, Nikki Pitcher, a fellow Pleasant Valley High School teacher, drove to the University of Iowa Stead Family Children's Hospital to show their support.
Will, who was diagnosed with large B-cell lymphoma in early January, suffered a fatal infection that formed in his intestine as a result of the cancer. He died shortly before 2 p.m. Saturday, Giesecke said.
Many Quad-Citians unfamiliar with Will's story before this past weekend probably have heard his name and seen photos of his smiling face. More than 15,500 people follow Team Will on Facebook, and his parents' final post has been shared more than 1,300 times. 
Several students at Pleasant Valley High sported Team Will T-shirts to school on Monday, said Giesecke, who commended Chris and Meghan for their "incredible parenting" the past seven years.
Will was born with a rare congenital heart defect known as hypoplastic left heart syndrome. In early January 2017, he was the first patient admitted to the Stead Family Children's Hospital's new building in Iowa City. And this past September, he underwent a heart transplant.
"They never gave up," Giesecke said, praising the strength of the Kohns' marriage. "They made sacrifices that are just unreal, and they always tried to do what was best for him."
Chris teaches science and coaches the Spartans' freshman football team, as well as the seventh grade boys basketball squad at Pleasant Valley Junior High School. Described by Giesecke as a hilarious and sarcastic character, Chris apparently passed his humor onto Will before his death.
"He (Will) definitely kept doctors and nurses on their toes," she continued.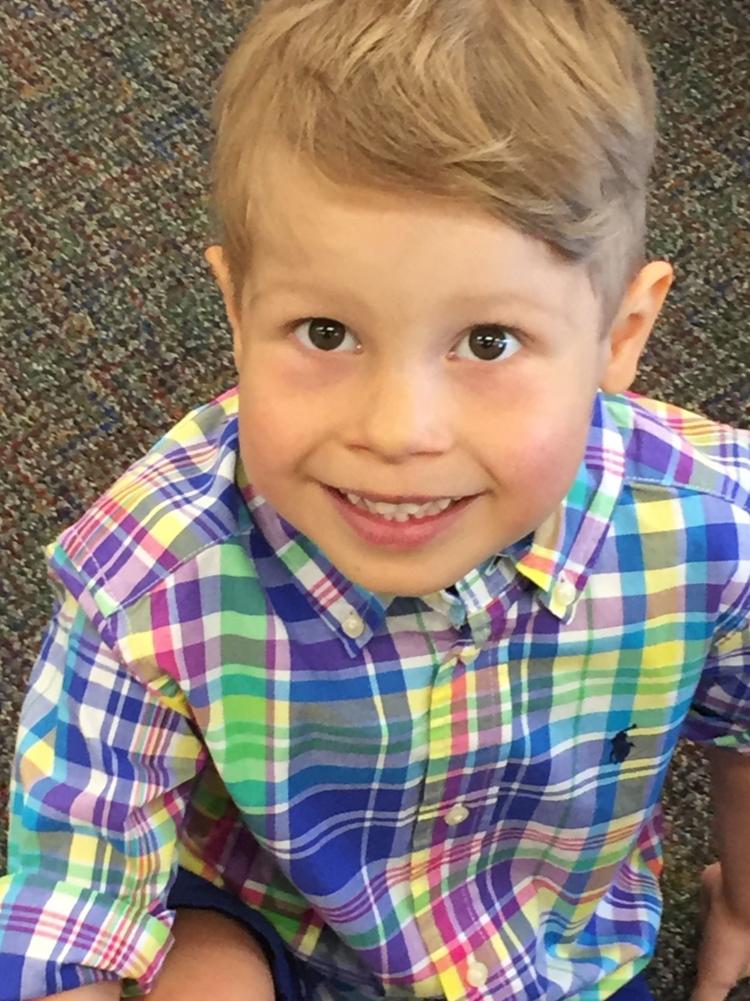 Will was aware of his condition. And he was willing to share what he knew about it with his peers at Riverdale Heights Elementary School. 
Lisa Bradley, Will's kindergarten teacher during the beginning of the 2016-17 school year, recalled one time the then 5-year-old lifted up his shirt and showed his classmates a scar on his belly from a surgery. 
"His personality filled the room," Bradley said. 
Over the weekend, Jennifer Gertson, principal at Riverdale Heights, offered her support and counseling services in a message she sent to families with children at the school.
"(Will) made a lasting impression on both students and staff with his smile and positive attitude," she wrote.
While his health barred him from joining others outside during recess, Will did not want to receive special treatment when he was at school. During those breaks, Bradley would read or play games with him. He especially enjoyed Legos and other construction toys. Sometimes he opted "to do his own thing" on an iPad.
"He was small for his age, but he made up for that in so many different ways," Bradley said. "He never let anything stop him, and I think that's what helped him through the last year and a half." 
When she learned of Will's death on Saturday, Bradley texted the Kohns. Chris taught both her children biology and coached her son in football last school year.
"He (Chris) always feels bad about being away from school, but he needs to make himself a priority here for a little bit," said Giesecke. "I'm sure everybody here will be glad to have him back."