It was once the place to be in the Q-C
The Plantation restaurant, converted from the 46-room mansion of an automobile maker, was THE place to be in the Quad-Cities.
On Friday and Saturday nights especially, dinner at the Plantation meant dressing up and celebrating something special atop Moline's 7th Street hill. Many women were proposed to in the fancy mansion's 12 dining rooms. Younger men made reservations for their prom dates, and wedding anniversaries were observed with dinner, then a cocktail in the Tahitian Room.
To remember the Plantation, you have to be over 30. It closed 25 years ago, becoming a (gasp!) disco downstairs and made-over restaurant in a portion of the massive first floor.
To remember handsome restaurateur Nicholas Chirekos, you have to be over 40. He was murdered, in his office at the Plantation, in 1979.
For her occasional series Off Limits Places, columnist Barb Ickes is touring the old Plantation, seeing what it has become in more than two decades as headquarters for Quad-City Bank & Trust parent company, QCR Holdings.
From busboys to waitresses to those who partook in poker games in the restaurant basement, Barb wants to hear and (with your permission) share your memories.
Please send them to bickes@qctimes.com.
Researching family history? Looking for a photo of something you remember from childhood? Want to see what was happening the day you were born? Try our digital archive, where you can search the text of every edition we've published -- in all its iterations -- going back to 1855. 
Venice - the Floating City! Your trip will begin with Rossini's high spirited and mischievous La scala di seta Overture. Principal Trumpet Matthew Onstad makes his QCSO solo debut with Arban's trumpet showpiece, Carnival of Venice, before we peer into the dark and emotional side of the city …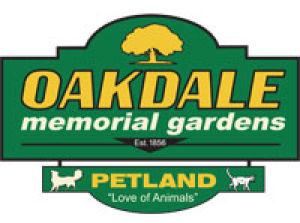 Oakdale Memorial Gardens Inc.