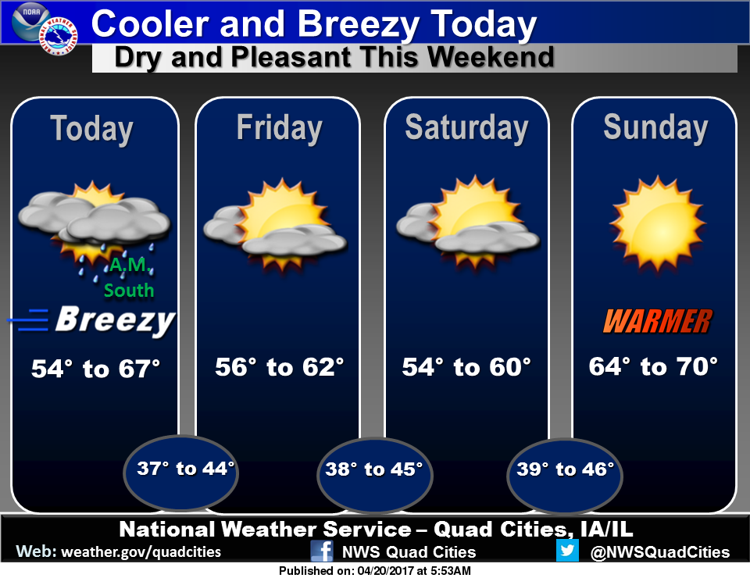 Here's the afternoon weather from the National Weather Service.
It will be mostly cloudy and breezy with a high near 62 degrees. West winds could produce gusts as high as 30 mph. Tonight will be partly cloudy and breezy with a low around 41 degrees.
Friday will be mostly sunny with a high near 60 degrees and a low around 41 degrees.
Do you know these fugitives?
Local law enforcement agencies are looking for the pictured people.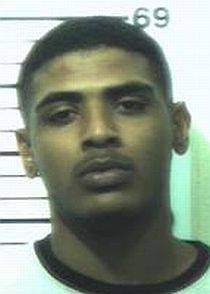 Austin Ruiz, 22, wanted by Davenport police for possession of a controlled substance with intent to deliver and operating a vehicle without the owner's consent.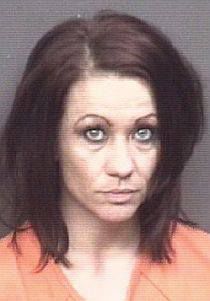 Tonya Gray, 35, wanted in Rock Island County on two warrants for failure to appear/possession of methamphetamine.
If you have any information about these fugitives or any other felony fugitives, call the Crimestoppers of the Quad-Cities  tip line at (309) 762-9500 or submit a secure tip on the Crimestoppers facebook home page by clicking on the "Submit a Tip" tab.
Do not approach these suspects.

The city of Clinton reports that 13th Avenue North, from Mill Creek Parkway to the landfill, will open at 4:30 p.m. today. Also, Harts Mill Road, from Windsor Drive to Mill Creek Parkway, will open at noon, Saturday.
Jogger struck by vehicle on New Liberty Road

A jogger was struck by a passing vehicle Wednesday in rural Scott County. The incident occurred around 4:30 p.m. on New Liberty Road.
A 2016 Ford F350 was eastbound on Iowa 130 (New Liberty Road) just east of 50th Avenue when the vehicle's passenger-side mirror struck the jogger who also was traveling eastbound, according to a crash report filed by the Iowa State Patrol. The accident was just west of Slaby's Bar & Grill.
The unidentified jogger was
airlifted
by MedForce Air Ambulance to
University of Iowa Hospitals
with unknown injuries.
Loud sex sounds interrupt pro tennis match in Florida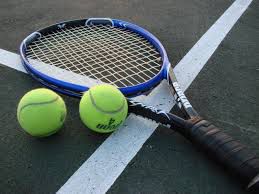 SARASOTA, Fla. — An outdoor professional tennis match in Florida came to a brief halt amid sounds of loud sex.
Frances Tiafoe was about to serve Mitchell Krueger during their Tuesday night match in the Sarasota Open when he paused and flashed a smile of disbelief over the sound of a woman moaning in pleasure. Broadcaster Mike Cation initially described the sounds as coming from someone playing a pornographic video in the stands, but later said they were coming from an apartment nearby.
Both players had fun with the situation while the crowd laughed. Kreuger hit a ball sharply in the direction of the sounds, and Tiafoe screamed, "It can't be that good!"
Cation later saluted the responsible couple on Twitter, writing "Sounds like you guys had a good time!"