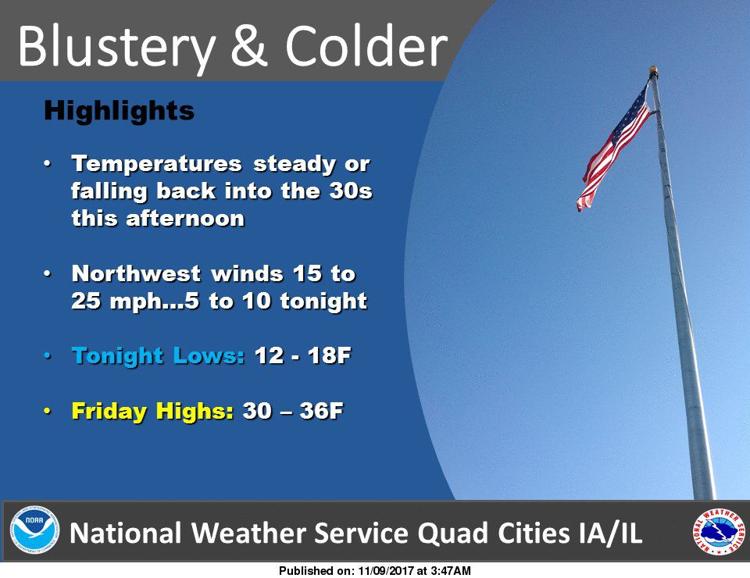 Here's the afternoon forecast from the National Weather Service.
It will gradually become sunny with a temperature falling to around 29 degrees by 5 p.m. Winds will be from the northwest gusting at 25 mph.
Tonight will be mostly clear with a low around 15 degrees.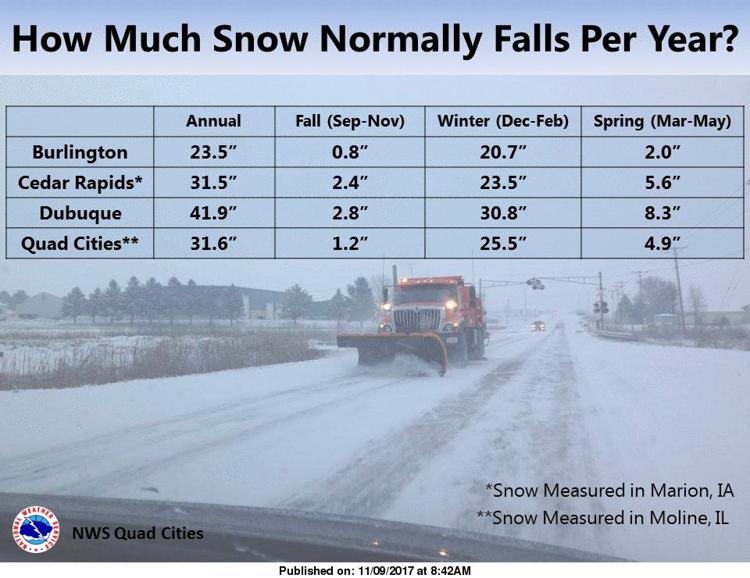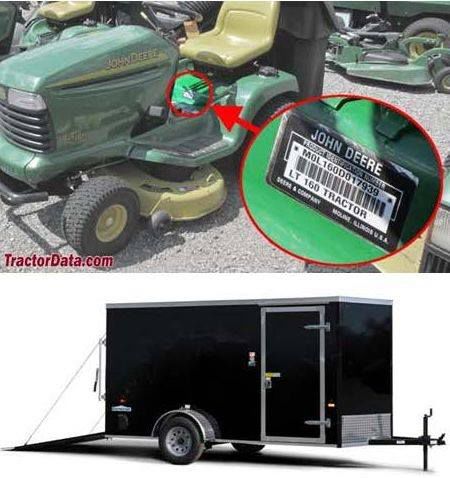 • Moline police are seeking the public's help gathering more information about the theft of a trailer and riding lawn mower. The theft occurred Nov. 2 in the 900 block of 15th Avenue.
A resident reported that someone had stolen a black 2006 Forest River 12-foot enclosed trailer and the John Deere LT160 riding lawn mower that was inside. The trailer and mower are valued at $4,000.
Any one with information about the persons who stole these items or where these stolen items are located, are asked to call the CrimeStoppers of the Quad-Cities tip line at 309-762-9500.