Here's the afternoon forecast from the National Weather Service. We could see some scattered flurries before  4 p.m. Otherwise look for mostly cloudy skies with a high near 30 degrees and west winds gusting as high as 20 mph.
Tonight scattered flurries are possible after 1.m. The overnight low will be around 23 degrees.
The Springfield standoff: No budget equals layoffs, pain
Our "Big Story" takes us to the steps of the Illinois state capitol where Illinois Gov. Bruce Rauner may be fulfilling his pledge to shake up Springfield, but his tenure has not produced the desired budget relief.
So far, Illinois' finances remain firmly on the ropes. In Sunday's print editions of the Quad-City Times Dan Petrella of the Times Springfield Bureau, looks at what has gone wrong, what still is going wrong and how close the state might be to a comprehensive budget. It's the first day of a three-day series that will continue Wednesday and Thursday. Look for it online at qctimes.com this weekend.
Man rescues burning U.S. flag from Iowa City protesters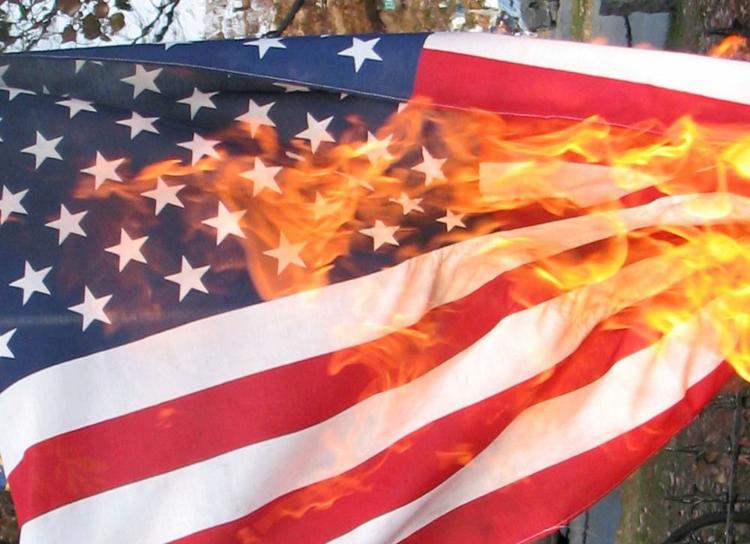 A man wielding a fire extinguisher has rescued a burning U.S. flag from protesters in Iowa City.
Organizers say Thursday's demonstration across from the Old Capitol Mall was aimed at racial and social injustice and U.S. imperialism. The protesters' actions drew angry comments from some bystanders.
One man, Matt Uhrin, used the extinguisher against the flames and, despite some pushing and shoving, took one of the flags from the protesters and walked away. Uhrin returned when they set another flag aflame. More pushing and shoving ensued, but he was unable to retrieve the second flag and lost his extinguisher in the effort.
An Iowa City police officer says two of the protesters were cited because they didn't obtain a permit for the open burn.
Doomsday clock moves closer to Doomsday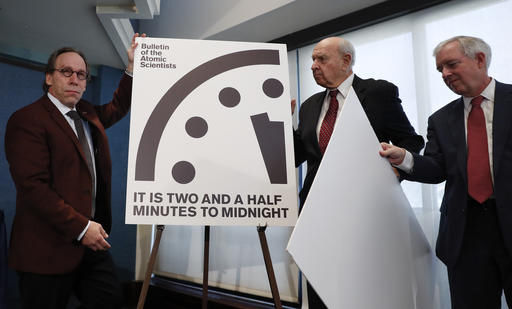 It's been 64 years since the world has been this close to doomsday. The Bulletin of the Atomic Scientists has been updating the doomsday clock regularly for 70 years. On Thursday, they turned the hands to two-and-a-half minutes to midnight. It's the first half-minute move in the clock's history.
That's a bit closer than last year, when the clock was three minutes to midnight and the closest the clock has been to midnight since 1953 when it was two minutes to midnight.  That move came following the U.S. detonating its first thermonuclear bomb and Russia detonating a hydrogen bomb. That's not exactly comforting company to be in.
In the early days, the threat of nuclear war was the primary gear turning the clock's arms. Climate change became a cog in 2007, moving the clock closer to midnight that year. Scientists invoked it in 2015 again, pushing the clock closer still to midnight. And in 2017, another cog was added: a rising tide of political leaders around the world making statements unhinged from facts.
To stand out at Super Bowl LI, ads are going for stunts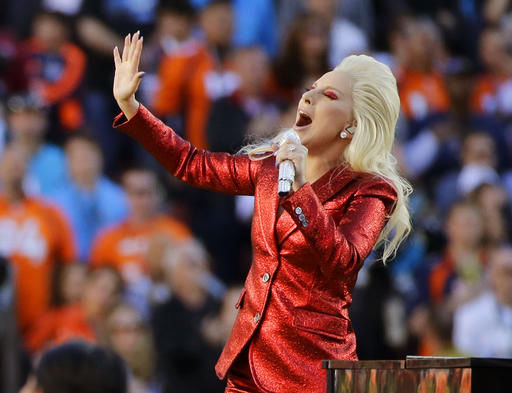 Lady Gaga is reportedly entertaining an unusual twist on her Super Bowl halftime show, which — though it's not confirmed — she could perform from the roof of the stadium. If that comes to pass, she won't be the only one making a big play for attention this year.
Advertisers from first timer 84 Lumber to veteran Hyundai are ramping up the marketing stunts in order to stand out from the crowd during the big game. Some will air live ads, or at least teasers for their campaigns; one will even shoot its commercial during the game. Others are deliberately courting controversy.
Super Bowl LI, in which the Atlanta Falcons will take on the New England Patriots, is expected to be the biggest live TV event of the year.
THE WAR FOR YOUR ATTENTION
Every year, more than 30 advertisers vie to create the most-remembered 30 to 90 seconds of the Super Bowl by stuffing commercials with celebrities, slapstick humor and cute animals.
But now that so many ads get pre-released online or teased ahead of the game, advertisers have a harder time making a lasting impression. And with more than 110 million people expected to tune in on Feb. 5 and 30 second spots going for around $5 million, they need to scramble hard.
So this year, marketers are turning to stunts.
"It used to be, 'We need a Super Bowl spot.' Then, it was, 'We need a Super Bowl spot and program,'" said Mark DiMassimo, CEO of ad agency DiMassimo Goldstein in New York. "Now, it's we need a Super Bowl stunt or event. It needs to be newsworthy, social and surprising — and it needs to be much bigger than 30 seconds."
Snickers said it will air a live Super Bowl ad in the third quarter starring Adam Driver ("Star Wars: The Force Awakens"). The Mars brand will also live stream the set of the commercial for 36 hours ahead of the spot.
"The actual ad is only part of the equation," said Allison Miazga-Bedrick, a Snickers brand director, who promises "over 30 hours of original content" streamed live leading up to the game.
Similarly, Wix — an Israeli website hosting service— turned to Facebook Live and YouTube Live on Jan. 17 to debut teasers for its Super Bowl ad. The teaser — which was prerecorded and only streamed live — starred Israeli actress and model Gal Gadot, who plays Wonder Woman in her own film later this year, and the English actor Jason Statham ("The Fast and the Furious").
The company said it's the first time a Super Bowl campaign has been launched live.
First-time Super Bowl advertiser 84 Lumber pulled a vintage ad stunt when the company went public with claims that Fox rejected its original ad because it was too "controversial."
The Pennsylvania building materials supplier bought a 90 second ad during the game — a huge commitment for a regional brand. But Amy Smiley, the company's director of marketing, said its first ad was rejected because some of its imagery, including a border wall that supposedly prevented people from working in the U.S., steered too close to political rhetoric about the Mexican border from President Donald Trump.
Fox declined to comment, ensuring that 84 Lumber got plenty of press well ahead of the game.
In perhaps the biggest gamble, Hyundai is teaming with director Peter Berg ("Deepwater Horizon") to actually film a 90-second ad while the Super Bowl is under way. Hyundai said the ad will show "off the field" moments captured during the game, and will air right after the contest ends.
Traditionally, ads that air before or after the Super Bowl itself aren't very successful at drawing eyeballs. But the on-the-fly aspect of this ad could make it hard to ignore.