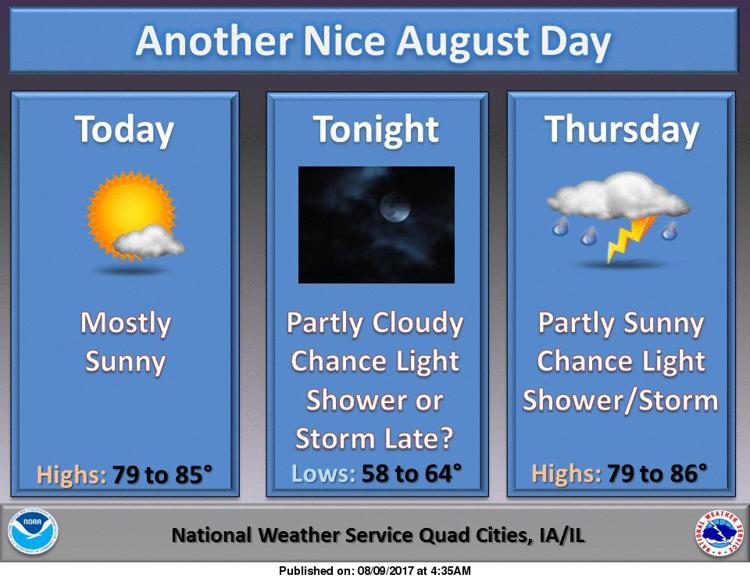 Here's the afternoon forecast from the National Weather Service.
It will be sunny with a high near 83. degrees and a low around 61 degrees.

• For the first time, U.S. lottery players will have a choice of games offering jackpots topping $300 million. In the seven years since all U.S. lotteries began selling both Powerball and Mega Millions tickets, both games have never offered prizes so large at the same time.
Nobody won Tuesday night's Mega Millions drawing so that jackpot climbs to an estimated $382 million. The next Mega Millions drawing is Friday.
The top prize for tonight's Powerball drawing is $307 million.
Of course, even with more options for giant payouts, the odds of winning a jackpot remain abysmal at one in 258.9 million for Mega Millions and one in 292.2 million for Powerball. But as they say, you gotta play ... to win.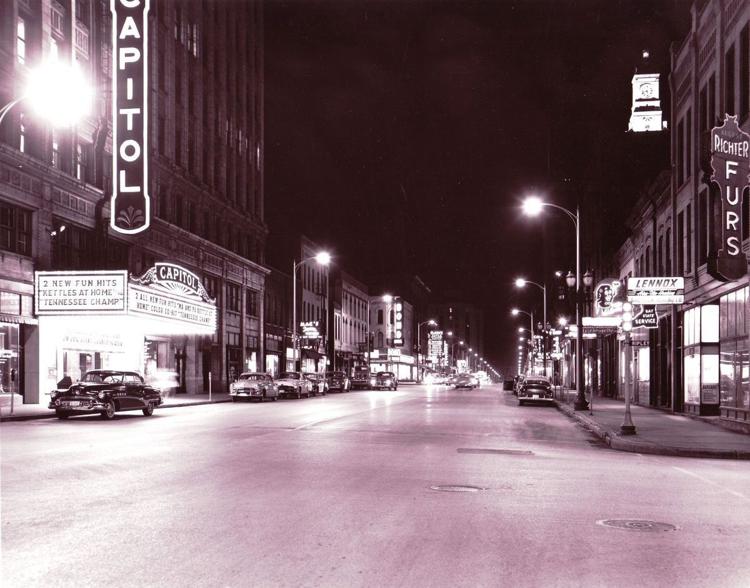 • Check out these retro images of downtown Davenport — before the shopping malls.
What's ahead for Bettendorf's Central Avenue?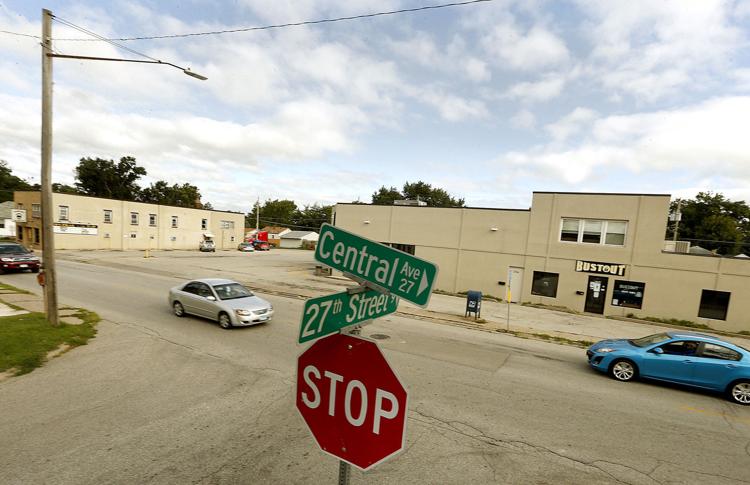 With the departure of 7-Eleven on Bettendorf's Central Avenue, residents have been left wondering what's next for their beloved hilltop neighborhood.
"We can only hope for something great," said longtime Alderwoman Debe LaMar, whose 3rd Ward encompasses the property at 2620 Central Ave. "I'm protective of that area."
LaMar grew up in a home, where her father still lives, across the alley from the now-shuttered convenience store. She remembers when a Royal Blue Market occupied the space. Read more.