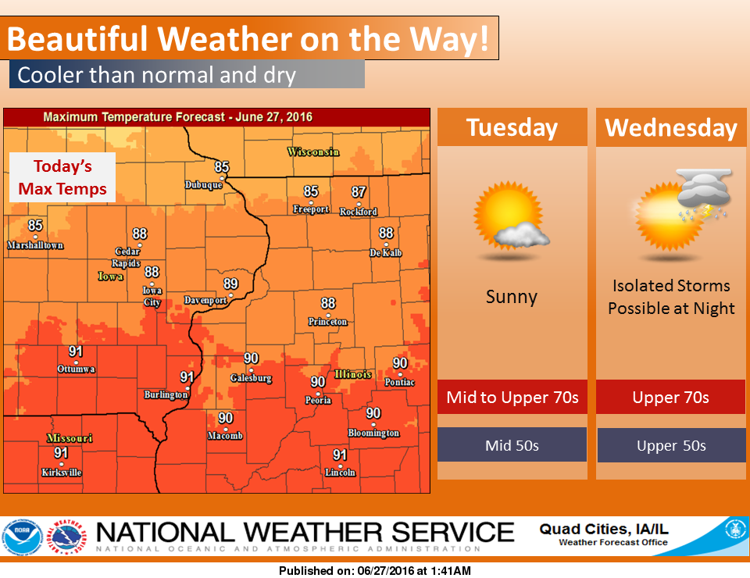 • Good afternoon, Quad-Cities. Here is your National Weather Service forecast.
This afternoon will be sunny with a high near 88 degrees. Northwest winds will be at 5-15 mph.
Tonight will be mostly clear with a low around 59 degrees. North winds will be 5-10 mph.
Tuesday will be sunny with a high near 76 degrees. North winds will be 5-10 mph.
Tuesday night will be mostly clear with a low around 55 degrees. North winds will be 5-10 mph becoming light and northeast after midnight.
9 things to do Monday through Sunday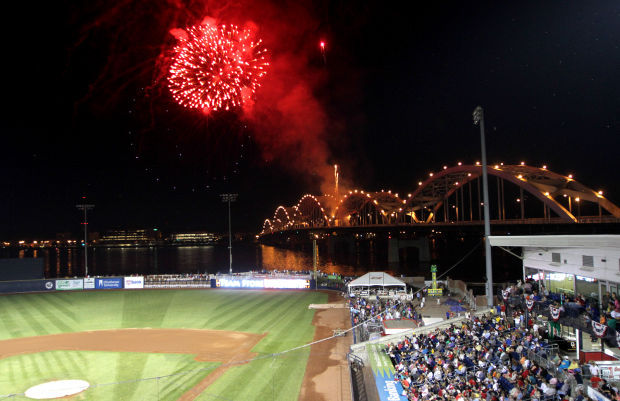 Got a case of the Mondays? Perk up with these 9 ideas for fun this week.
Blind dog with oozing sore wins World's Ugliest Dog contest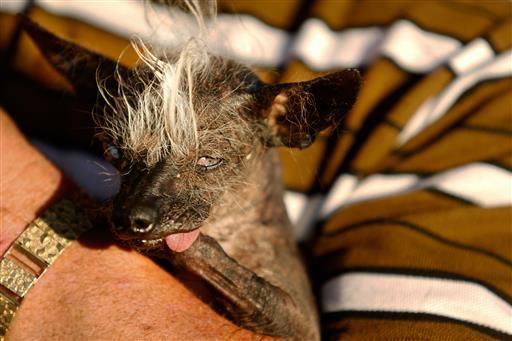 A 17-year-old Chinese Crested Chihuahua with legs bowed out like a frog and an oozing sore is the winner of this year's World's Ugliest Dog contest.
SweePee Rambo took home the title at the annual Petaluma (Calif.) World's Ugliest Dog contest at the Sonoma-Marin Fairgrounds after besting 15 other malformed pooches.
Judges in the contest, now on its 28th year, take into account bad appearance, including stench, poor complexion and a host of other inherited and acquired maladies.
SweePee has a mohawk that glistens in the sun and a tongue that sticks out. She is blind in both eyes and has to wear doggie diapers.
Owner Jason Wurtz, 44, of Encino, said he got the dog as a gift for his first wife but after a week she didn't want anything to do with the gremlin-like pooch. Wurtz, however, said he couldn't bear to let her go, calling her a "ride or die chick" in the description he wrote for the contest.
When the 4-pound Chinese Crested Chihuahua mix was announced the winner, Wurtz's younger brother, Jeffrey Wurtz, burst into tears, shouting SweePee's name, and shaking a homemade sign that read "SweePee Rambo for President 2016."
The presidential election was a theme present in the contest.
One pup named Himisaboo, who didn't place, had a flowing golden tuft that resembled that of the presumptive Republican nominee for president.
"Whether you love him, or loathe him, a vote for Himisaboo is a vote for a dog that looks like Donald Trump," said Heather Wilson, Himisaboo's owner, who drove out from Idaho for the occasion.
Jason Wurtz and SweePee took the first-place title and trophy and a prize of $15,000. He says he will use the money to pay for the removal of a tumor that recently popped up on SweePee's gum line.
Doxsie: Evert thinks Madison Keys closing in on Grand Slam form
Don Doxsie reports that tennis legend Chris Evert believes that Rock Island-born Madison Keys will win Wimbledon within the next five years. Read more. Noon update: Keys defeated Laura Siegemund of Germany, 6-3, 6-1, at Wimbledon this morning.
Mangling Iowa, Illinois towns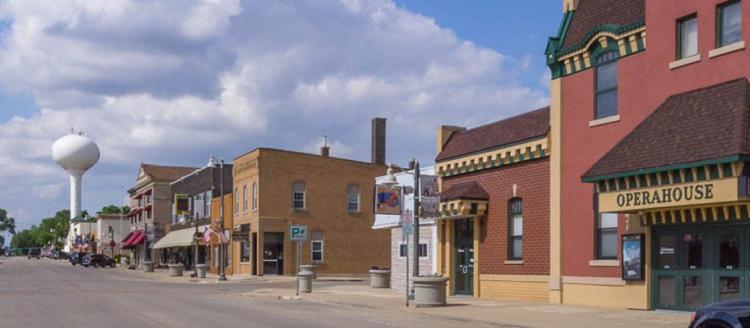 What one says and how one says it can say a lot about the person saying it. Speech and pronunciation can reveal many things about one's self — where they grew up, their background and their education. It leaves a lasting impression.  Most community names in the Quad-City area are fairly simple and straight-forward to pronounce, although some have Indian origins and that makes it a little more difficult to correctly say. Check out these towns.