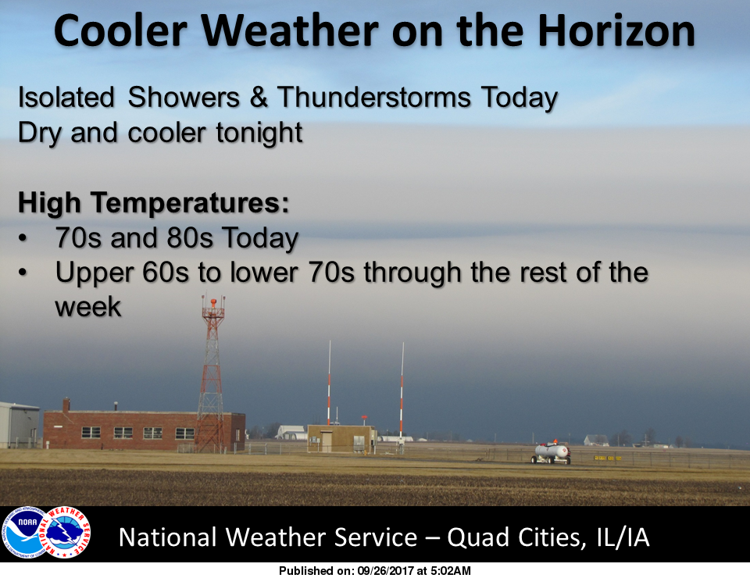 • Here's the afternoon forecast from the National Weather Service.
There's a 30 percent chance of showers after 2 p.m. Otherwise skies will be partly sunny with a high in the lower 80s and low around 53 degrees.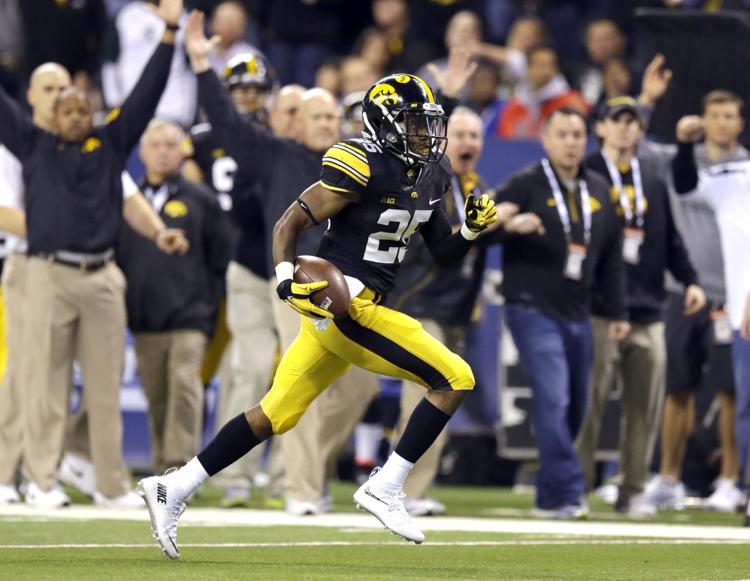 • Josh Jackson's consistent play in the secondary, Anthony Nelson's desire for improvement at end and the rise of Matt VandeBerg and Josey Jewell on Iowa career charts are all part of today's Hawkeye 10@10. It's your daily dose of Iowa news and notes. Read more.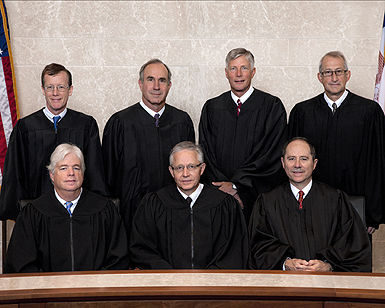 • Eastern Iowans will get a chance to see the court system in action next month. The Iowa Supreme Court will hear oral arguments in Davenport on Thursday, Oct. 12, at the Davenport Central High School Performing Arts Center, 1120 Main St. Beginning at 7 p.m. in open session, the justices will hear attorneys argue in the case of the state of Iowa v. Carlos Ariel Gomez Garcia on appeal from Muscatine County District Court. Read more.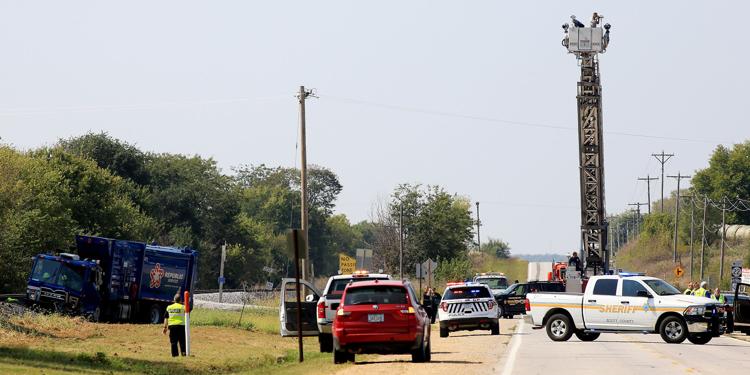 • Multiple arrest affidavits filed Tuesday in Scott County District Court reveal more details about a high-speed chase that seriously injured Buffalo Police Chief Terry "T.J." Behning when his squad car was struck by a stolen garbage truck late Monday morning. 
The driver of the stolen garbage truck, Logan Jeffery Shoemaker, 20, is charged with attempted murder, a Class B felony punishable by up to 25 years in prison; first-degree robbery, a Class B felony; serious injury by vehicle, a Class D felony punishable by up to five years in prison; second-degree theft, a Class D felony ; and eluding, a Class D felony.
He also was cited for leaving the scene of an accident.
Shoemaker also is charged with stalking, assault while displaying a dangerous weapon and two counts of second-degree criminal, for two incidents that happened Sunday. All these charges are Class D felonies. Read more.