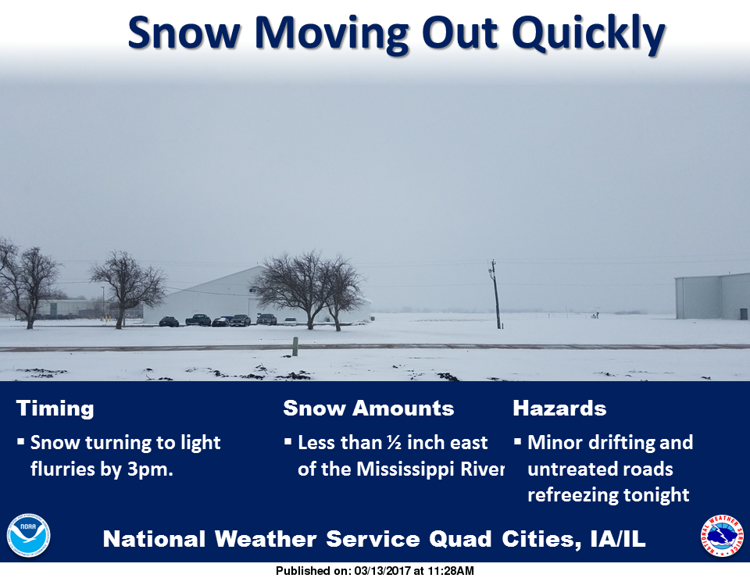 • Here's the afternoon forecast from the National Weather Service. Look for more snow this afternoon before 2 p.m. with total daytime snow accumulation of around 2 inches. The high temperature will be near 32 degrees. North winds between 10 to 15 mph will gust as high as 20 mph.
Tonight there's a 40 percent chance of snow before 1 a.m. Skies will be mostly cloudy with a low around 16 degrees.
Tuesday will be mostly sunny with a high near 26 degrees. North winds will be around 10 mph.
Tuesday night will be mostly clear with a low around 8 degrees. Wind chill values could be as low as zero. North winds will be around 5 mph.
A winter weather advisory for the region has expired.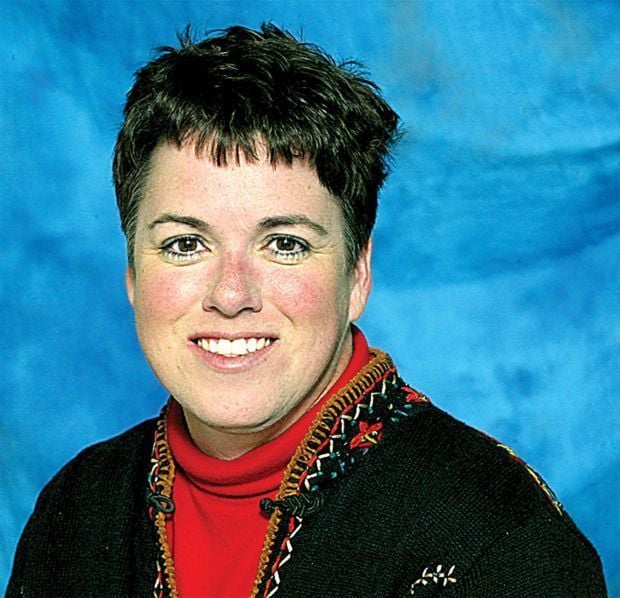 • Jennifer DeWitt's Biz Bytes business column highlights drivers who have been recognized by the UPS for their safe driving and a Duck Creek Plaza card shop that is closing its doors. Read more.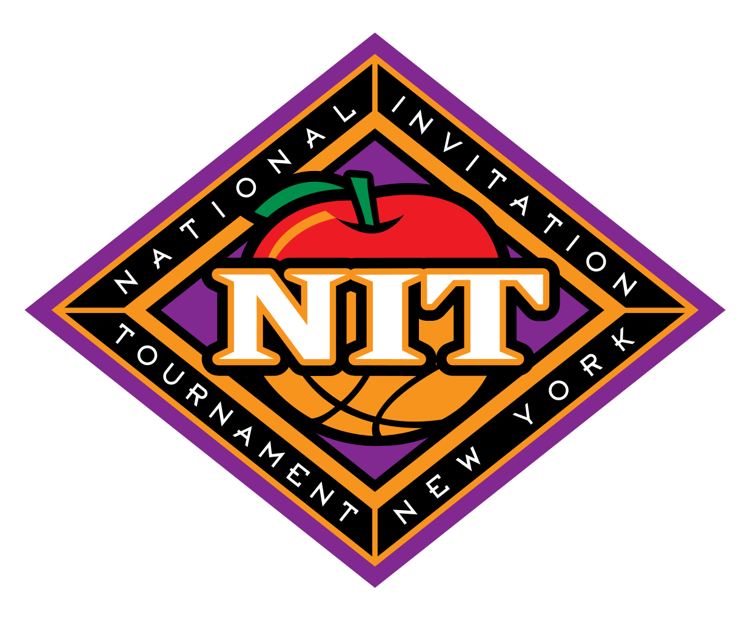 • Tickets for Iowa's NIT game will go on sale to at 1 p.m. today. Read more. Tickets are available during normal business hours at the athletic ticket office on the north side of Carver-Hawkeye Arena, over the phone at 1-800-IA-HAWKS or online at hawkeyesports.com/basketballtickets

• Sharpen your pencil. It's time to fill out your NCAA tournament brackets. Get your printable form to get started.