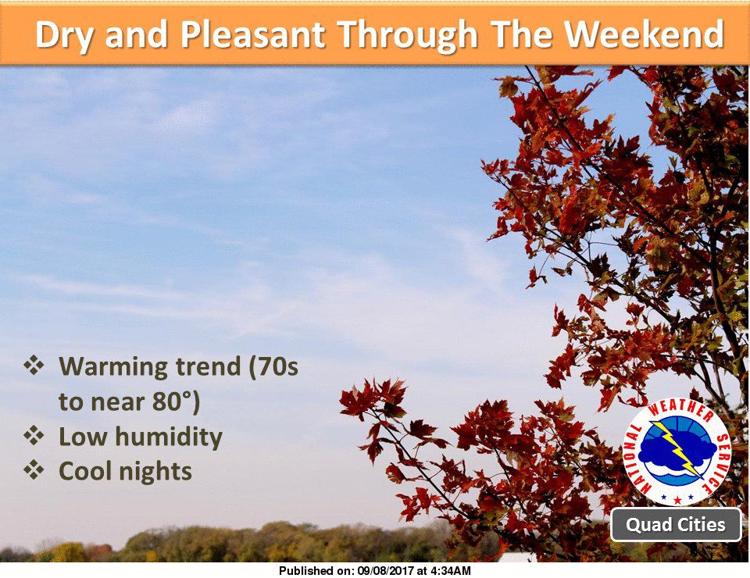 Here is the afternoon and weekend forecast from the National Weather Service.
This afternoon will be sunny with a high near 78 degrees. The overnight low will be around 53 degrees.
Saturday will be mostly sunny with a high near 76 degrees and a low around 53 degrees.
Sunday will be clear with a high near 75 degrees and a low around 49 degrees.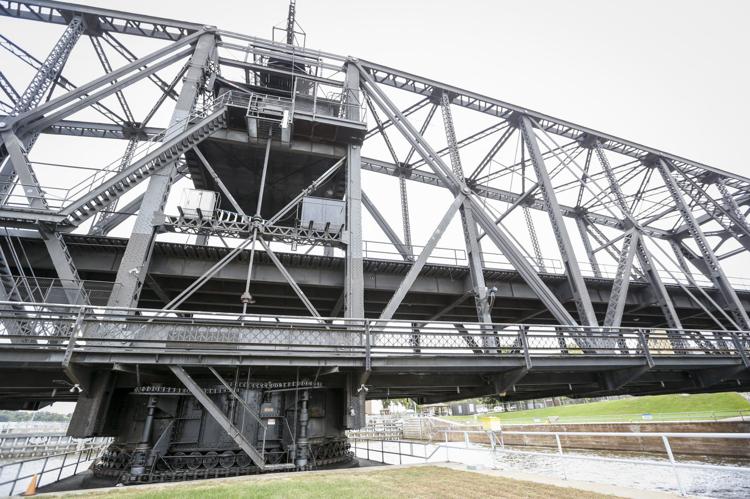 The U.S. Army Garrison at the Rock Island Arsenal will be performing repairs to the Government Bridge today and Saturday.
• From 8:30 a.m. to 2 p.m., today, repairs will require intermittent, single lane closures. A flagger will be on site.
• From 6 a.m. to 6 p.m., Saturday, repairs will require the bridge to be closed to all traffic.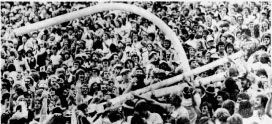 • Remember when Iowa and Iowa State finally met on the football field in 1977 after 41 years? Remember the Cyclone uniforms that carried the "Beat Iowa" message? The Times was there on that day. See how we covered that game from Kinnick Stadium as we dig into the Times archives. Read and see more.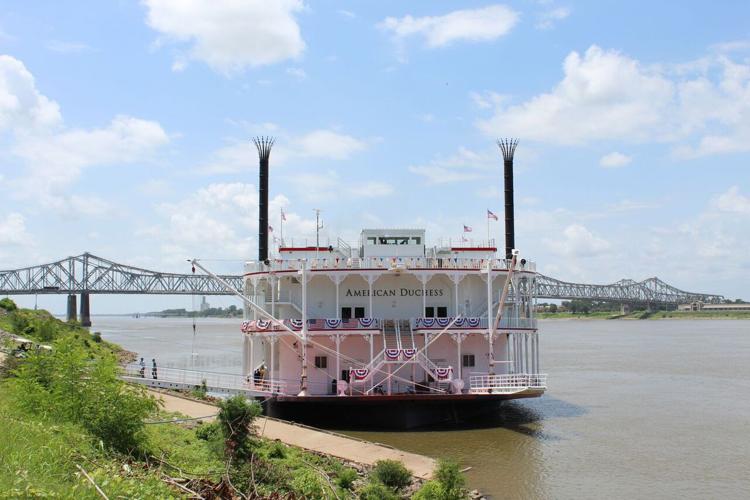 • A new riverboat christened to travel the Mississippi is passing through the Quad-Cities today on its maiden cruise. Named American Duchess, the former Bettendorf Isle of Capri casino vessel was revamped by designers at American Steamboat to serve as a fully-operational paddlewheeler capable of carrying up to 166 guests.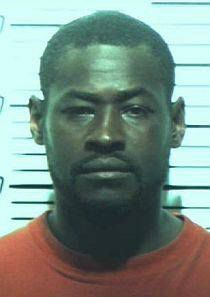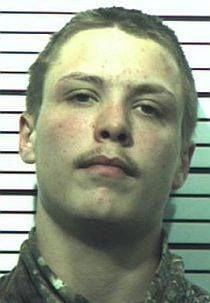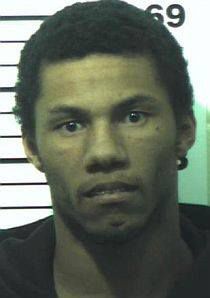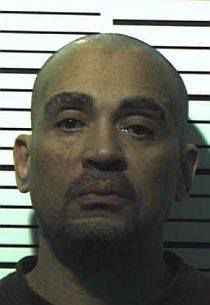 • Do you know these fugitives? Crimestoppers of the Quad-Cities has updated its most wanted fugitives of the Quad-Cities list with four new subjects.
FREDERICK EWING, 41, wanted by Davenport police for burglary.
JOSHUA HAYES, 23, wanted by Davenport Pplice for 13 counts of parole violation.
MILTON HOWARD, 32, wanted by Davenport police for sex offender failure to register and burglary.
WAYNE BUMPUS, 51, wanted by Davenport police for theft and burglary.
Anyone who knows the whereabouts or has any information regarding these fugitives or any other felony fugitives, should call the tip line (309) 762-9500.