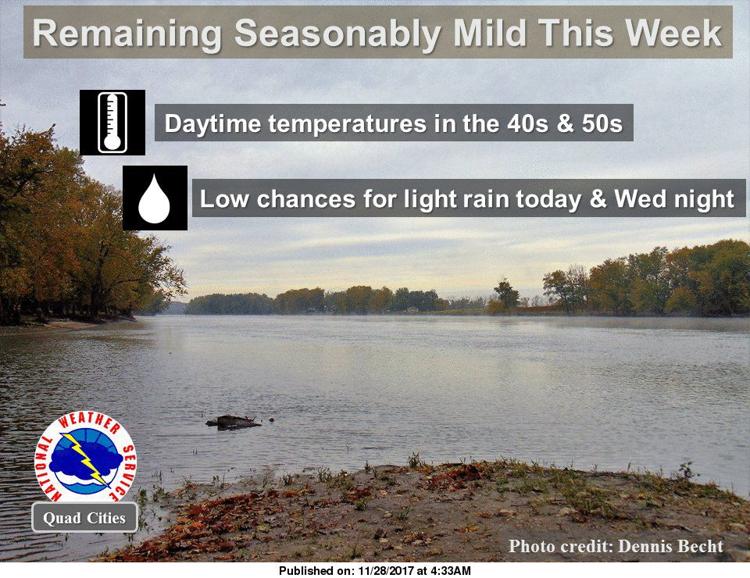 Here's the afternoon forecast from the National Weather Service. There's a slight chance of rain until 4 p.m. Skies will be mostly cloudy with a high near 58 degrees. South winds will become northwest in the afternoon. Winds could gust as high as 20 mph.
Tonight will be mostly clear with a low around 27 degrees.
Visitation, funeral set for Dixon family of 6 killed in fire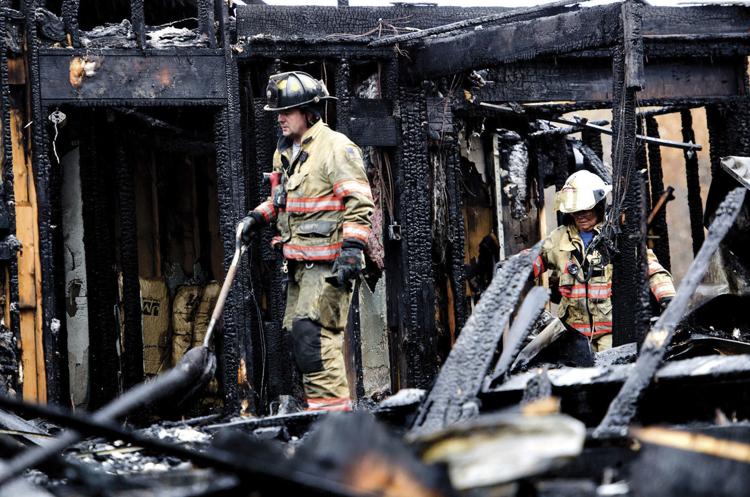 Relatives say the funeral for six family members killed in a northern Illinois fire last week will be Dec. 6.
The Nov. 21 blaze outside Dixon killed 39-year-old Timothy Shaw, 37-year-old Melissa Shaw, 17-year-old Ethan Shaw, 15-year-old LeAnne Shaw, 12-year-old Hailey Shaw and 11-year-old Dylan Shaw. Autopsies found they died from smoke inhalation.
Timothy Shaw's sister, Rebecca O'Brien, tells The (Dixon) Telegraph that the visitation for the family will be Dec. 5 at the Elks Lodge in Dixon, followed by a funeral at the lodge the next morning. O'Brien says burial will be at Oakwood Cemetery in Dixon.
Authorities have said the fire doesn't appear suspicious. A cause hasn't been determined. The Ogle County Sheriff's Department along with the Illinois State Fire Marshal and Illinois State Police are investigating.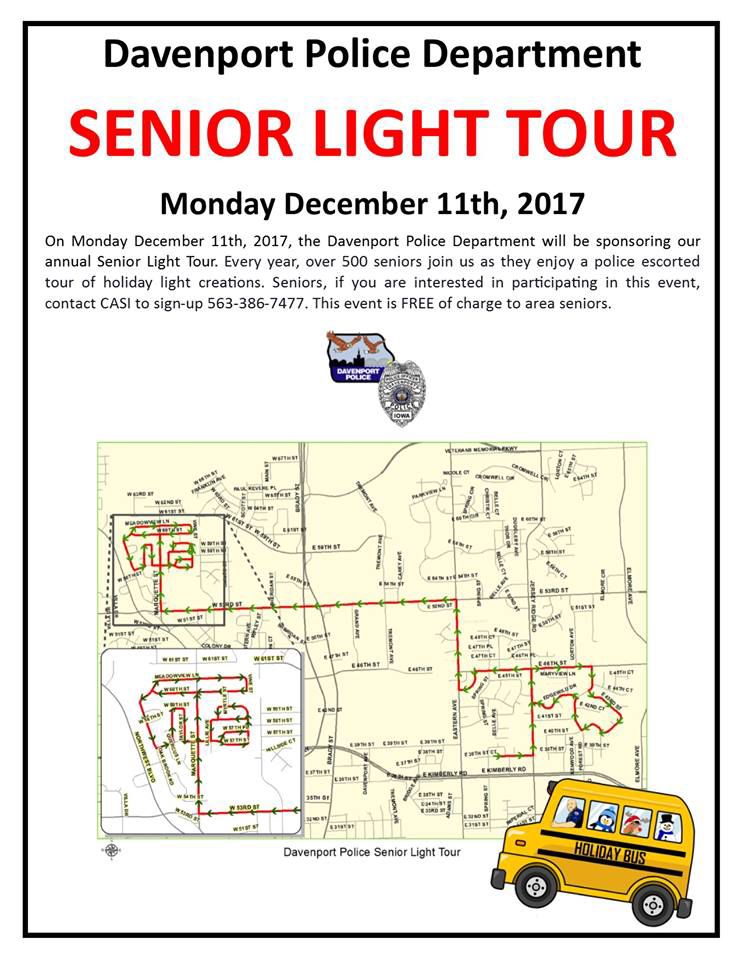 • Interested in viewing some holiday light displays? The Davenport Police Department is hosting this event. (See attached image)
•  2018 Grammy Awards: Check out the list of nominees in the top categories for the 60th annual Grammy Awards, announced this morning by The Recording Academy.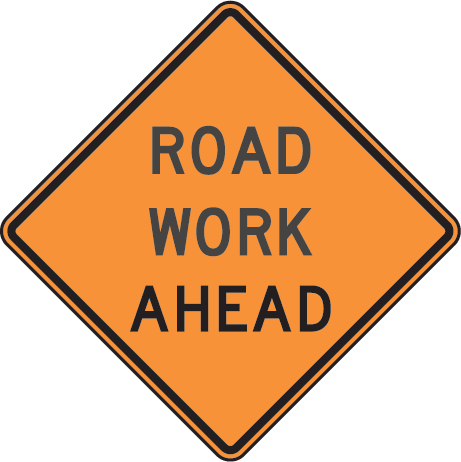 • The City of Clinton reports that Main Avenue will be reduced to one lane at the intersection of Garfield Street because of a sewer separation project. The lane closure will be in effect from today through Friday, depending on the weather.