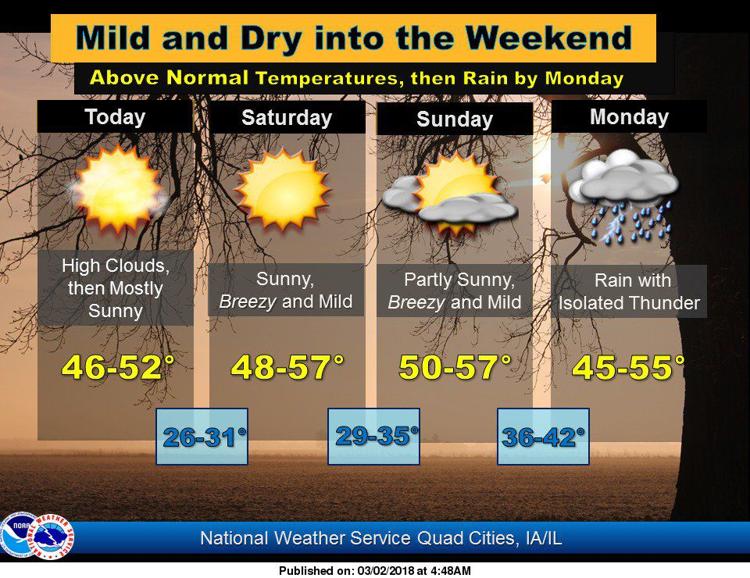 Here's the afternoon forecast from the National Weather Service.
It will be mostly sunny with a high near 50 degrees and a low around 30 degrees.
Saturday will be sunny with a high near 52 degrees. Southeast winds will be 10-15 mph with gusts as high as 20 mph.
Saturday night will be mostly clear with a low around 32 degrees. Southeast winds will be around 20 mph.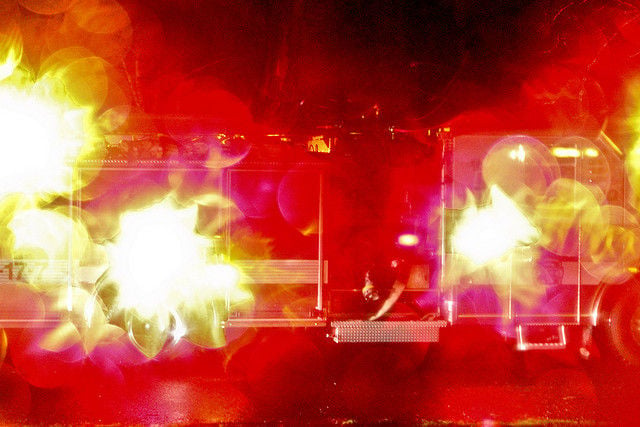 • From overnight: Fire damages Moline house — A Moline woman and her three dogs were able to safely exit their home early today after waking up to the sounds of smoke detectors.
Firefighters were called at 2:39 a.m. to 4003 26th St. for a report of smoke in the residence.
Upon arrival, the firefighters found smoke coming from the roof vents of the single-story home.
Moline firefighters quickly made entry into the home, found the access to the attic, and started to track down the source of the fire.
After about 2½ hours the fire was extinguished.
Plywood, blown-in insulation, rolled-insulation and several stored items in the attic made fighting the fire difficult.
The fire caused an estimated $50,000 in damage.
The cause of the fire is undetermined at this time.
Moline Fire Department was assisted by Mid-American Energy, the Moline Police Department and Moline Second Alarmers.