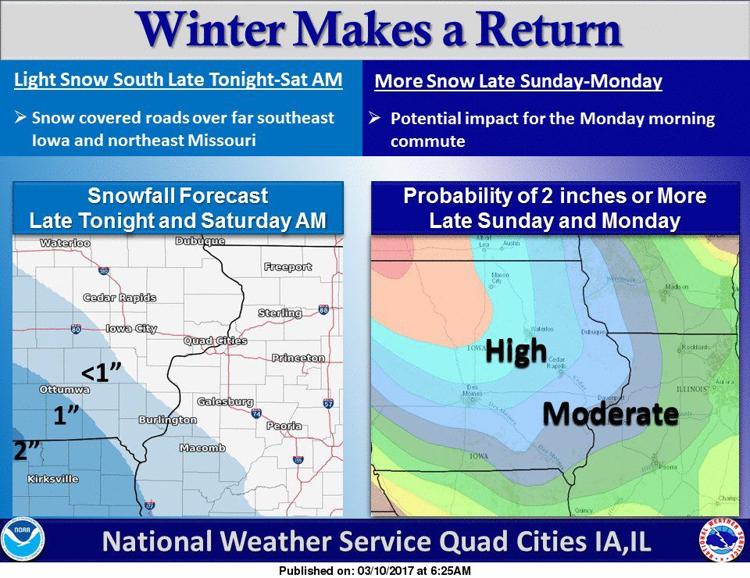 Here's the afternoon forecast from the National Weather Service.
There will be increasing clouds with a high near 32 degrees. North winds between 10 to 15 mph will gust as high as 25 mph.
Tonight will be mostly cloudy with a low around 19 degrees.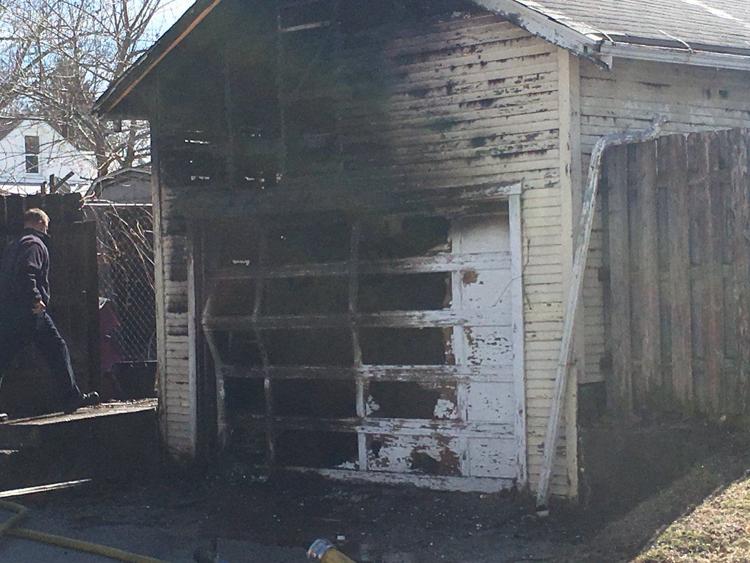 Fire this morning damaged this detached garage in the 400 block of 29th Place in Davenport. There were no injuries, no vehicle inside garage. The cause of the fire remains under investigation.
4-year-old takes flight amid high winds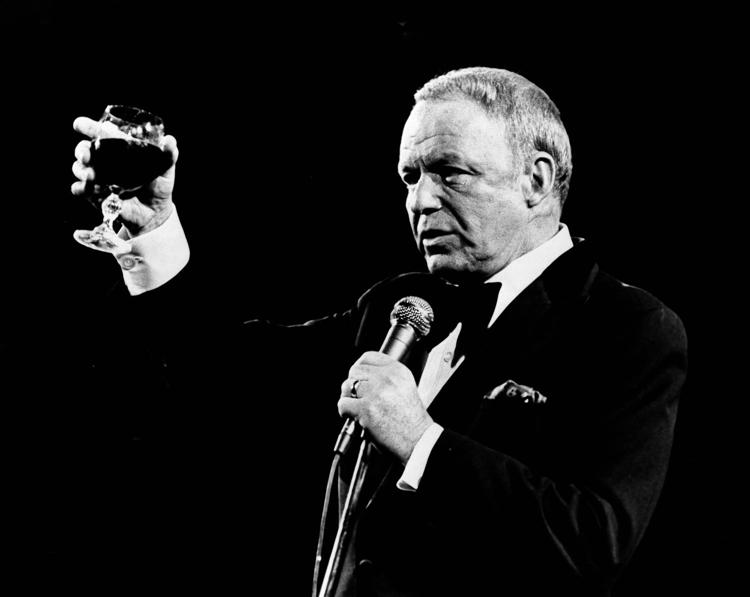 High winds that blew through the Cleveland area knocked a little girl off her feet, literally. Brittany Gardner, posted a video on Facebook of her 4-year-old daughter, Madison, opening the storm door to a home on Wednesday only to be blown off the steps. She is seen desperately clinging to the door handle while her mom runs to her rescue.
Gardner said Madison held on to the door handle until she came to take her down. She says her little girl "is totally OK."
The mom had some fun with it, setting her Facebook video to the tune of Frank Sinatra's "Come Fly With Me." It had been viewed more than 300,000 times as of early today.
7 injured in ax attack at train station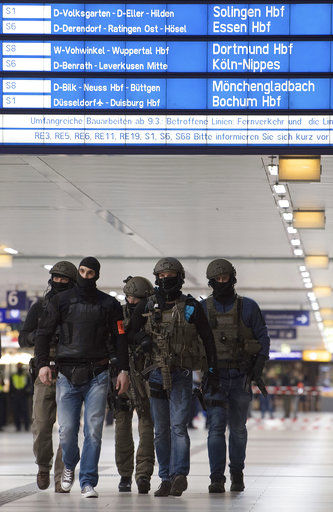 A man was arrested after injuring seven people with an ax at the main train station in Duesseldorf, Germany on Thursday in what appeared to be a random attack, police said.
Officers were alerted about an attack shortly before 9 p.m., prompting a large-scale police response.
Seven people were injured, three of them seriously, police said.
The suspected attacker was arrested after jumping off an overpass near the train station. The 36-year-old man, described as being from "the former Yugoslavia" and living in the nearby city of Wuppertal, suffered serious injuries and was being treated in a hospital.
"The suspect appears to have had psychological problems," police said.
An ax was recovered and officers were searching the area in and around the station, which was closed for the investigation.
German authorities have heightened security measures following a series of attacks in public places over the past year.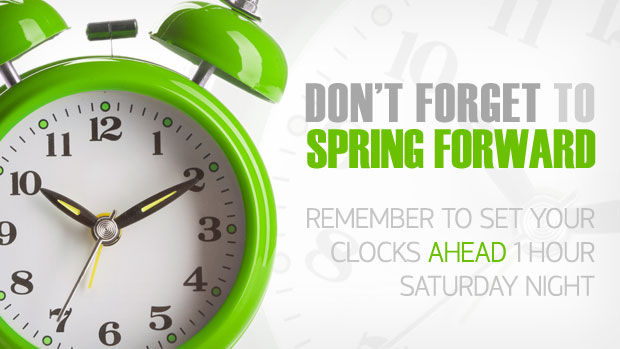 • We know, we know. You won't forget. Set your clocks ahead one hour on Saturday night before going to bed and "spring foward". You don't want to be an hour late for your Sunday activities. And if you are, you can't blame us for not reminding you.