Good afternoon, Quad-Cities. Here is your National Weather Service forecast.
This afternoon will be partly sunny with a high near 59 degrees. North winds will be 10-15 mph.
Tonight will be partly cloudy with a low around 39 degrees. Northeast winds will be 5-10 mph.
Saturday will be mostly sunny with a high near 62 degrees. Northeast winds will be around 10 mph.
Saturday night will be mostly clear with a low around 39 degrees. Northeast winds will be 5-10 mph.
And Sunday?  Looking good!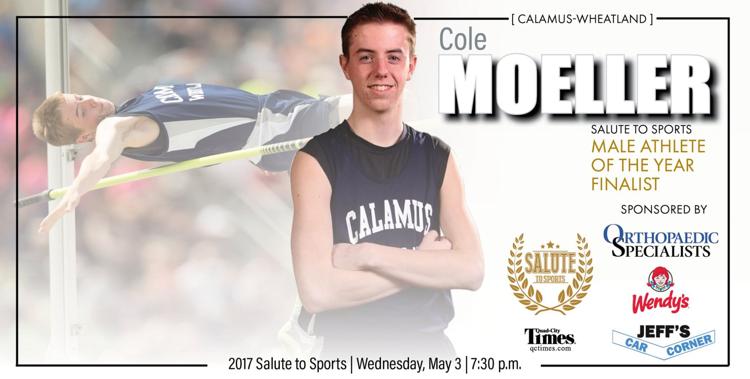 • Each day this week the Quad-City Times has been revealing two of its athlete of the year finalists. Who are today's additions? Check here. Then join us at the 36th Quad-City Times Salute to Sports on May 3 at 6:45 p.m. to find out the winners. Admission to the event at Bettendorf High School Performing Arts Center is free.
River Action offers Earth Day volunteer opportunities
Volunteers are needed to help with Earth Week activities from 9 a.m. to noon Saturday, sponsored by River Action.
From 9 a.m. to noon, volunteers will meet at Bettendorf's Pigeon Creek Park, 6729 Shutters Lane, to move wood debris to be chipped, treat stumps so they don't grow back, pick up trash and help remove invasive plant species.
Snacks, gloves, and bags will be provided. Bring your own trowels and shovels if possible.
To get there: Take U.S. 67 in Bettendorf to Shoreline Drive and turn south. Follow this road about one-quarter mile, passing Olympic Steel. At the fork, turn left onto Marigold Lane, which turns into becomes Shutters Lane. Follow this until you reach the parking lot.
Drake Relays: Unofficial local qualifiers, cutoffs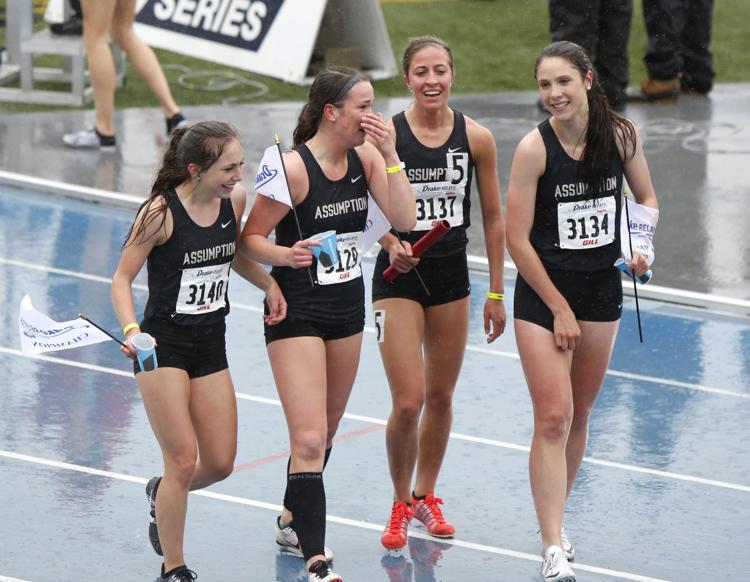 The Drake Relays are April 27-29 at Drake Stadium in Des Moines. Iowa high school athletes had until 11:59 p.m. Thursday to qualify for this year's event. Times sports reporter Matt Coss has complied a list of locals who have tentatively qualified in each event. The official qualifiers and lane assignments will be released Saturday afternoon. Here is Matt's list.
Starbucks barista has meltdown over Unicorn Frappuccino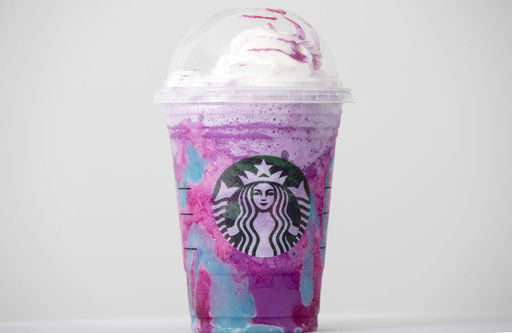 A Starbucks barista has taken to social media hoping to make orders for the coffee chain's much buzzed about Unicorn Frappuccino disappear.
Starbucks' entry into the unicorn food craze was released Wednesday and its popularity was too much for 19-year-old Colorado barista Braden Burson. He posted a now-deleted video on Twitter after his shift complaining that it was difficult to keep up with orders for the drink and he's "never been so stressed out" in his life.
The Unicorn Frappuccino is a sweet and sour pink and blue cream swirl topped with what Starbucks calls "fairy powder." Burson says in the video that a day of making the treat left him with sticky hands and residue from the drink stuck to his clothes and in his hair.
Burson tells The Associated Press that he didn't think his rant would get this much publicity and he didn't intend to "downgrade" the drink.
"It's a great drink. But it is difficult to make when there are like 20 fraps all at once both front and drive thru," he wrote in a Facebook message.
Starbucks said in a statement Thursday that the popular reception of the drink has "exceeded everyone's expectations." It added that it is reaching out to Burson "to talk about his experience and how to make it better."