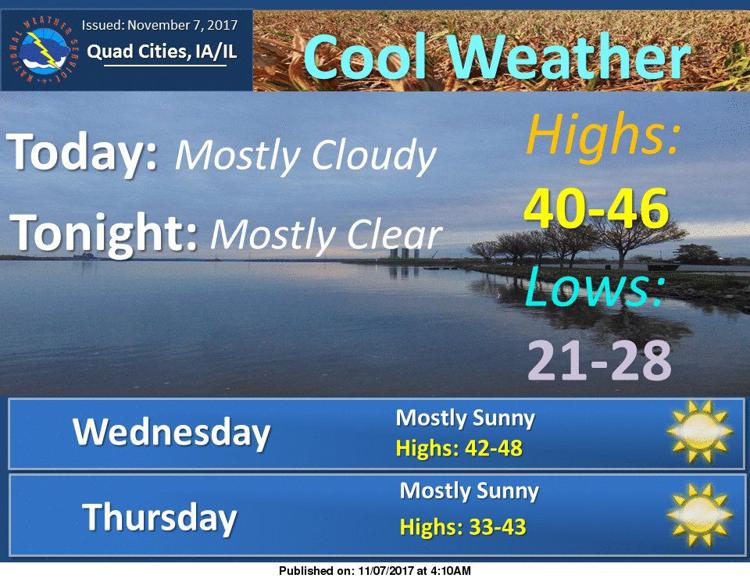 • Here's the afternoon forecast from the National Weather Service.
It will be partly sunny with a high near 43 degrees and a low around 24 degrees. Winds will be from the north/northeast at 5 to 10 mph.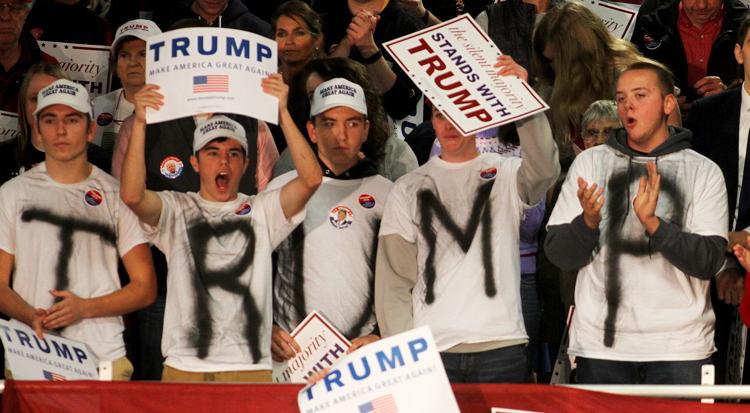 • Nate Stanley's having a blast, and the Hawkeyes are reaping rewards for their efforts against Ohio State as the Buckeyes try to pinpoint just what went wrong. All that and more are part of today's Hawkeye 10@10, your daily dose of Iowa news and notes. Read more.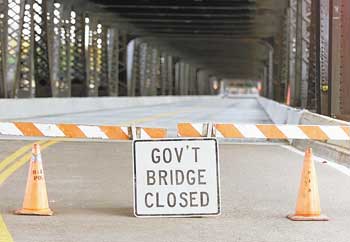 • The Government Bridge between the city of Davenport and Arsenal Island will be closed beginning 6 a.m., Thursday, through 6 p.m., Friday, for maintenance, according to a news release from the Rock Island Arsenal.
The closure will be for the roadway only; pedestrian, rail, and navigation traffic will not be affected by the closure.