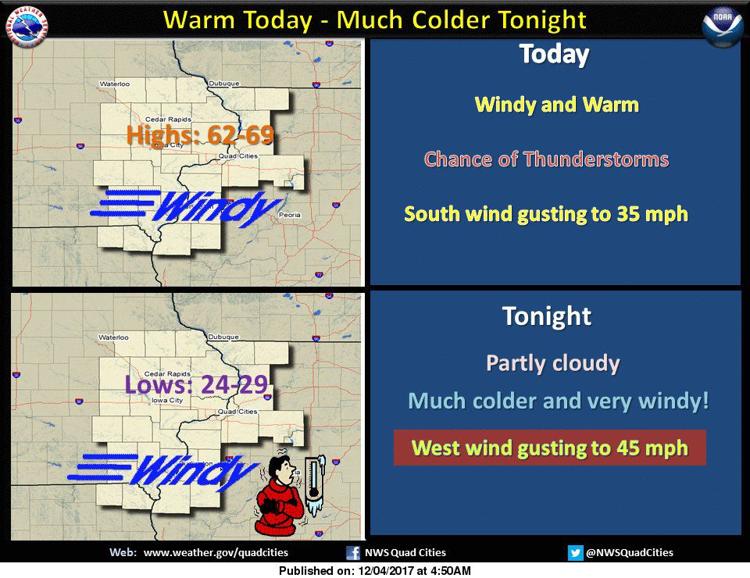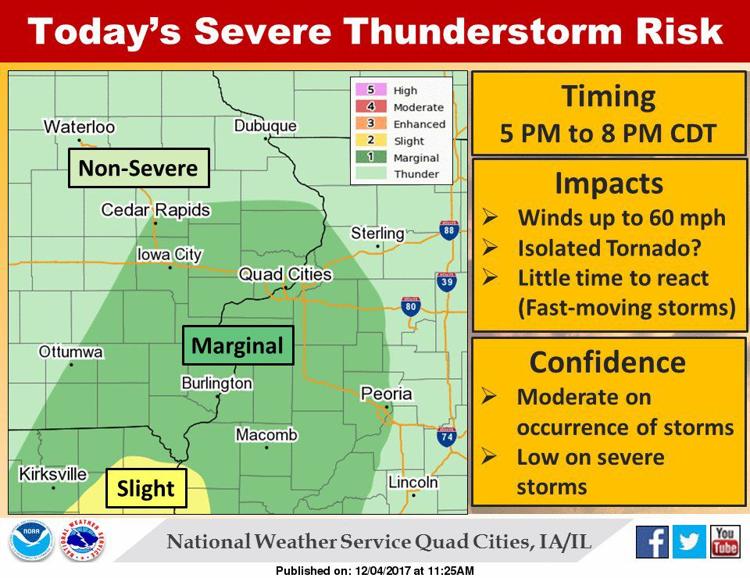 Here's the afternoon forecast from the National Weather Service. Showers are likely after 5 p.m. The chance of  precipitation is 60 percent. It will be breezy and cloudy with a high near 62 degrees. South winds will gust as high as 35 mph.
Tonight there's a 40 percent chance of showers and thunderstorms before 9 p.m., Skies will be cloudy during the early evening, then gradually clearing, with a low around 27 degrees. West winds will gust as high as 40 mph.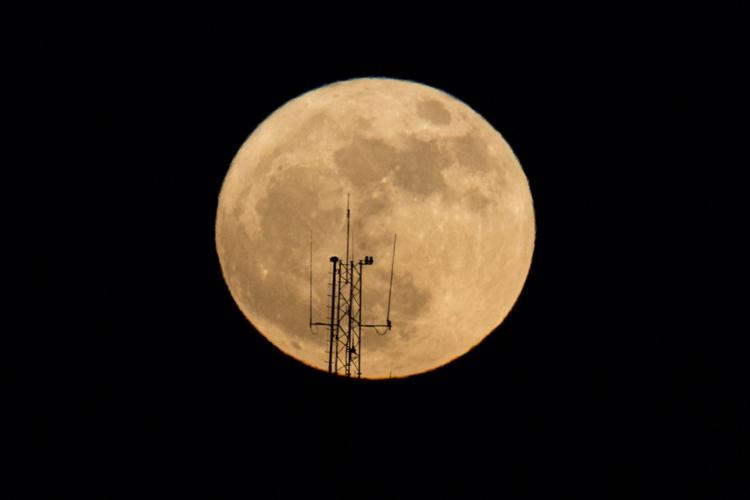 • Check out these photos of last night's "supermoon."  What is a supermoon? It is a new or full moon closely coinciding with the moon's closest point to Earth in its monthly orbit. According to definition the year 2017 has  four supermoons. The new moons of April, May and June and the full moon of December all qualify as supermoons.