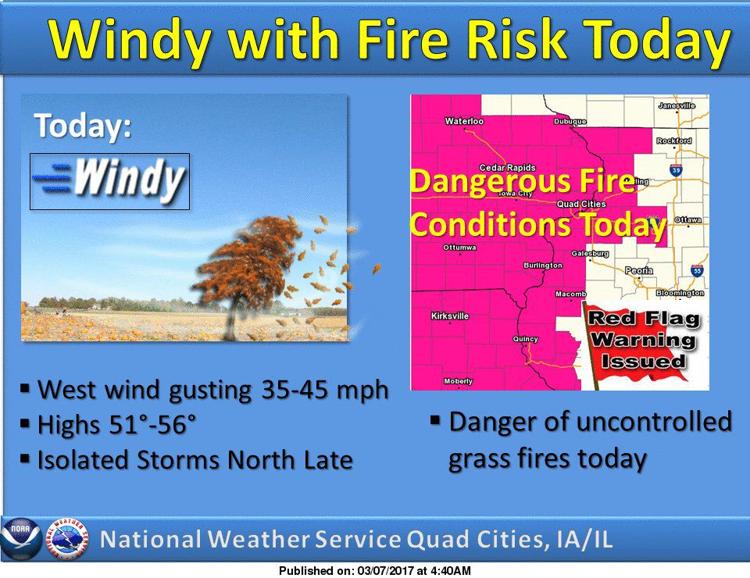 Here's the afternoon forecast from the National Weather Service.
It will be breezy and sunny with a high near 54 degrees. West winds between 20 to 25 mph will produce gusts as high as 40 mph.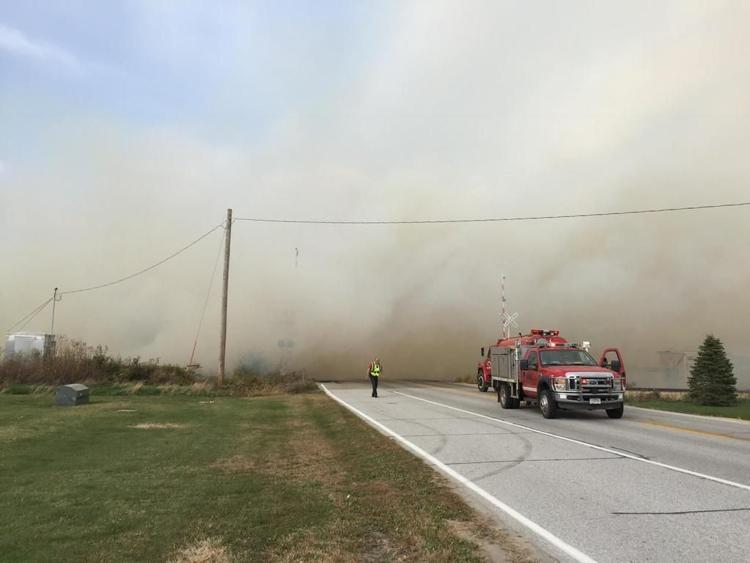 A red flag warning is in effect until 6 p.m. That means dangerous conditions exist for grass fires with outdoor burning discouraged.
Tonight will be mostly clear and breezy with a low around 32 degrees. Winds will gust as high as 30 mph.
• Power has been restored to all but about 1,000 MidAmerican Energy customers in the Iowa and Illinois Quad-Cities area.  See outage map
Pricey parking spot in Brooklyn for sale for $300,000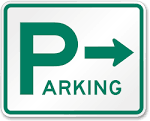 They say big-city living is expensive. Here's a case in point.
A parking space at a garage in Park Slope, Brooklyn, is on the market for $300,000. The last one there sold for $280,000.
A neighborhood resident, Julie Hollar, says the sky-high parking costs more than her parents paid for their house. Julia Kite of the advocacy group Transportation Alternatives says it's also around the current price of a condo in another part of Brooklyn.
But it's the new normal since developers tore down a 300-space garage to build new homes.
Karen Ratner says she paid more than $100,000 for her spot a few years ago. She says there's just "no other parking available."