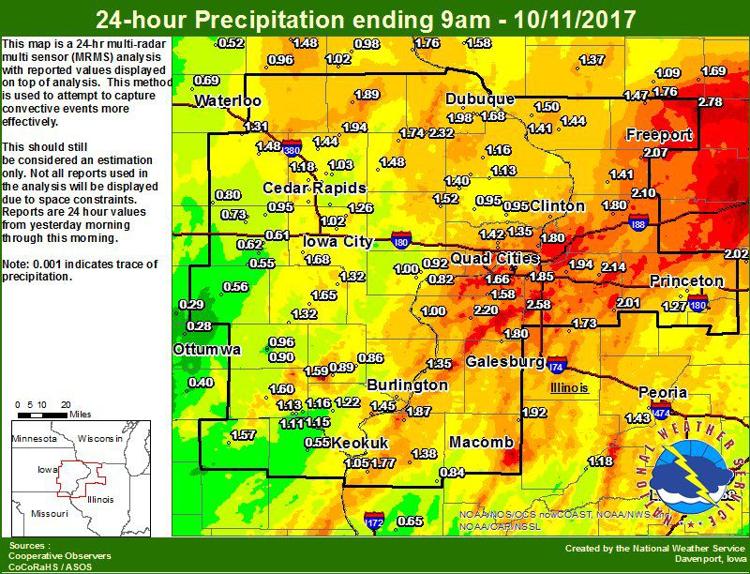 Here is the afternoon forecast from the National Weather Service. It will be cloudy with a high near 60 degrees. Tonight look for patchy drizzle before 1 p.m. Otherwise, the night will be cloudy with a low around 53 degrees.
Thursday there will be patchy drizzle and fog before 10 a.m. Skies will be mostly cloudy with a high near 65 degrees. East winds will be around 5 mph becoming south in the afternoon.
Thursday night will be partly cloudy with a low around 53 degrees. Southeast winds will be around 5 mph.
Robin Thede to host late-night talk show on BET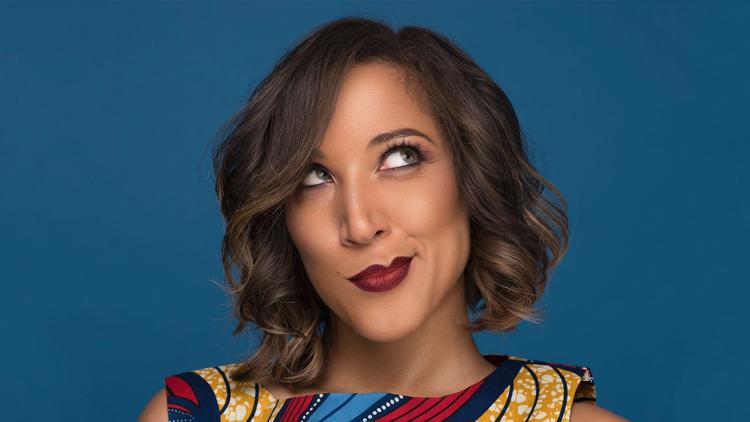 Robin Thede, who grew up in Davenport, has already made history as the first African American female head writer on a late-night comedy show. She wrote and performed on "The Nightly Show With Larry Wilmore," last year. She also was the head writer for Wilmore's performance at the 2016 White House correspondents' dinner.
And this week, as a story in the New York Times put it, Thede will bring to late-night talks shows "one element that the category has lacked for several years: a black female host." 
Thursday marks the debut of the Iowa native's weekly show on BET, called "The Rundown with Robin Thede." She is the creator, executive producer and host of the talk show, which will cover a blend of pop culture and politics. It will air at 10 p.m. CT Thursday on BET. Read more.
Pumpkin sets record at contest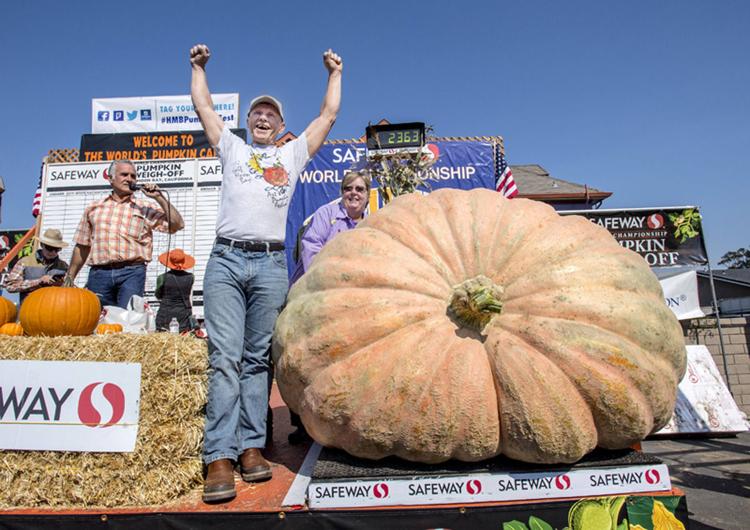 The winner of the 44th World Championship Pumpkin Weigh-Off had the heaviest pumpkin recorded in the history of the San Francisco Bay Area competition.
A forklift hoisted the giant pumpkin onto a scale and a crowd watched as it was weighed this week. It registered 2,363 pounds (1,070 kilograms) to make it the seventh win for grower Joel Holland.
The giant pumpkin earned the Sumner, Washington, man prize money of $7 per pound.
• Check out the latest images from along and in the Mississippi River and work on the new I-74 bridge between Moline and Bettendorf. See more.
• The hump day edition of the Hawkeye 10@10 includes touchdown passes, sacks and picks as well as Kirk Ferentz inching his way toward becoming Iowa's all-time wins leader. All that and more are part of today's Hawkeye 10@10. Your daily dose of Iowa news and notes is delivered each weekday at 10 a.m. at Hawkmania.com, your home for all things Iowa. Read more.