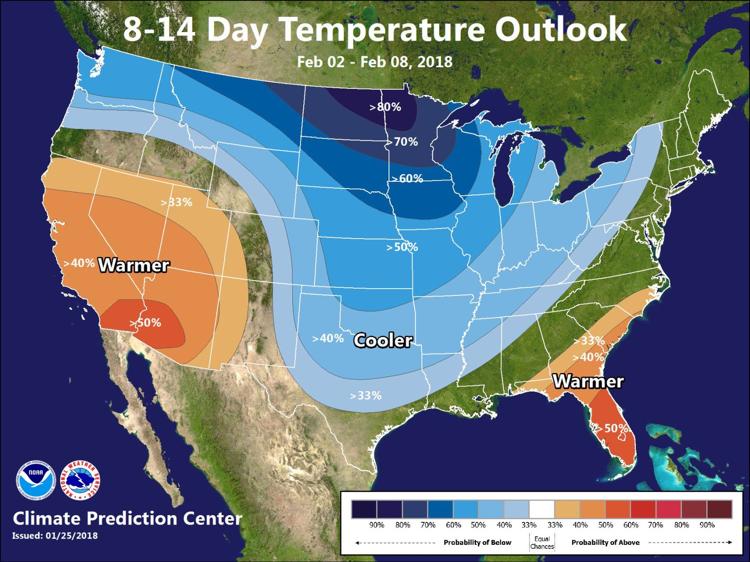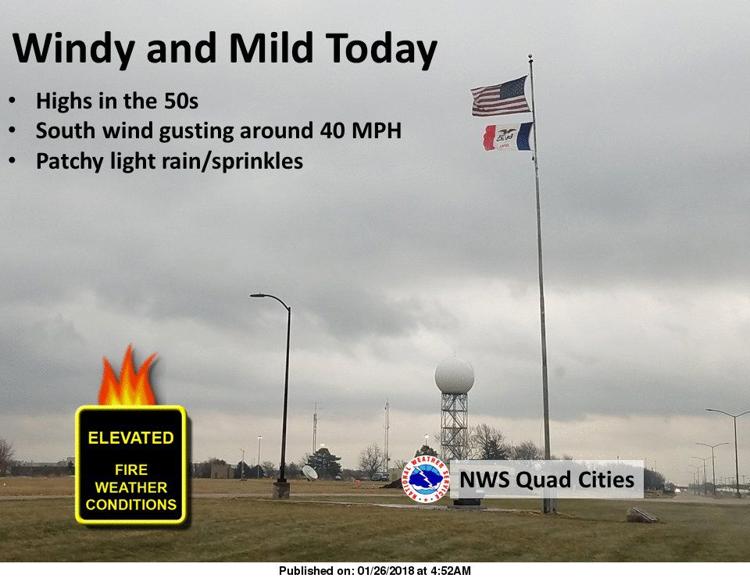 Here's the afternoon weather from the National Weather Service.
There's a slight chance of rain between noon and 1 p.m. Skies will be mostly sunny and breezy with a high near 54 degrees. A south wind between 20 to 25 mph will gust as high as 40 mph.
Here's a special weather statement for this afternoon from the National Weather Service. It states:
"South winds will be sustained at 25 to 30 mph with gusts to around 40 mph this afternoon. These winds combined with dormant grasses will result in an elevated fire danger risk across much of the area. These conditions will be favorable for the rapid spread of any grass fires that may ignite. The winds should diminish towards sunset.
"Drivers of vans, campers, trailers, and other high profile vehicles should be extra cautious, especially on east-west roads."
Tonight there's a 30 percent chance of rain between 9 p.m. and midnight. Skies will be mostly cloudy then gradually becoming mostly clear with a low around 32 degrees. Winds could gust as high as 30 mph.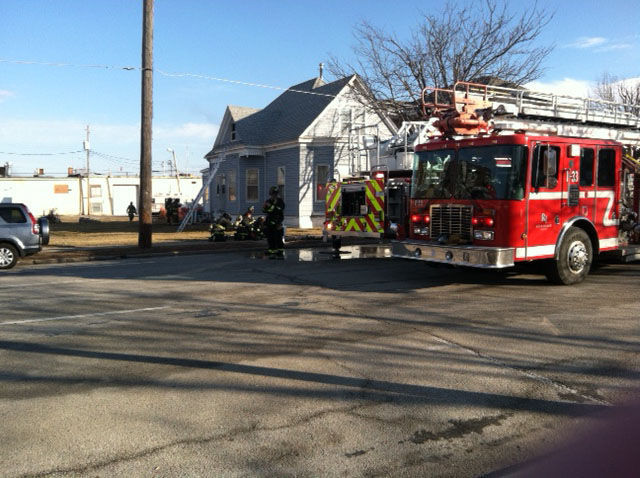 • Fire damages Rock Island house: No one was injured Friday morning in a fire at a Rock Island house that had been converted into apartments.
The call came in at 8:51 a.m. for a report of a structure fire at 2311 4th Ave.
When firefighters arrived, heavy smoke was seen coming from the attic, said Greg Marty, Rock Island fire marshal.
All residents of the two apartment units were able to safely evacuate the building.
Marty said a resident called 911 to report the fire that appeared to have started in a first floor outer wall.
The fire quickly spread to the attic, Marty said.
Fourth Avenue, between 23rd and 24th streets, was closed while firefighters were fighting the fire.
The cause of the fire is under investigation.
The Red Cross of the Quad-Cities has been called to assist the four residents of the house.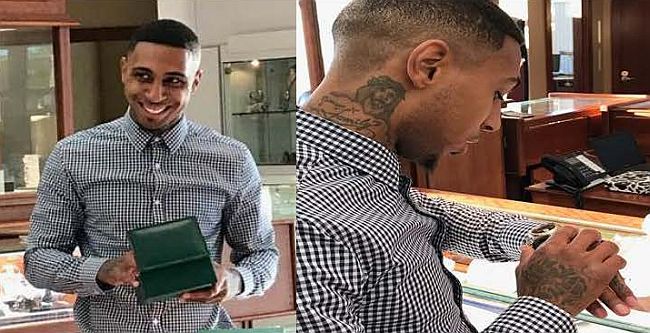 • CrimeStoppers' 'Crimes of the Week' and 'most wanted': CrimeStoppers of the Quad-Cities is enlisting the public's help in identifying the following suspects involved in crimes in the Q-C. Do you know any of them? Check it out.