• Here's the afternoon forecast from the National Weather Service. It will be partly sunny with a high near 34 degrees. South winds between 10 to 15 mph will gust as high as 25 mph.
Tonight will be mostly cloudy and breezy with a temperature rising to around 35 degrees by 3 a.m. South winds between 15 to 20 mph will gust as high as 30 mph.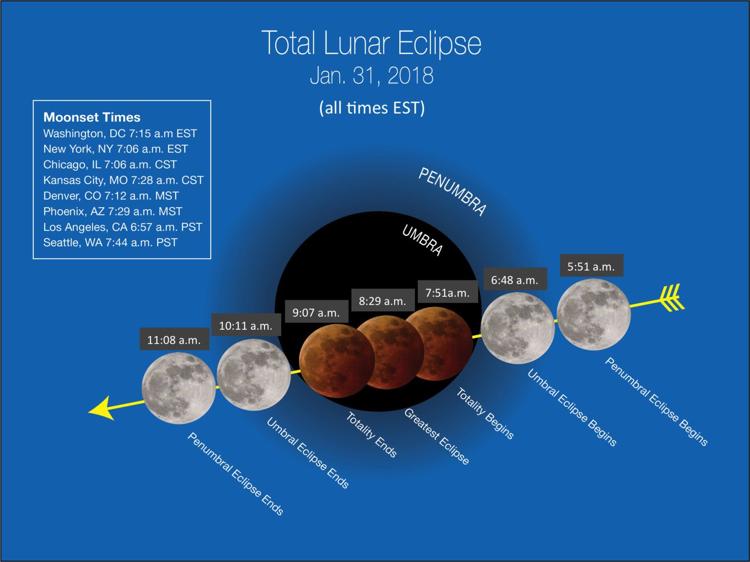 • Blue moon, super moon, total lunar eclipse rolled into one tonight: The moon is providing a rare triple treat tonight with much of the world getting to see not only a blue moon and a supermoon, but also a total lunar eclipse, all rolled into one. There hasn't been a triple lineup like this since 1982 and the next won't occur until 2037. Learn more
NASA plans to provide a live stream of the moon from telescopes in California and Arizona, beginning at 4:30 a.m. CST.