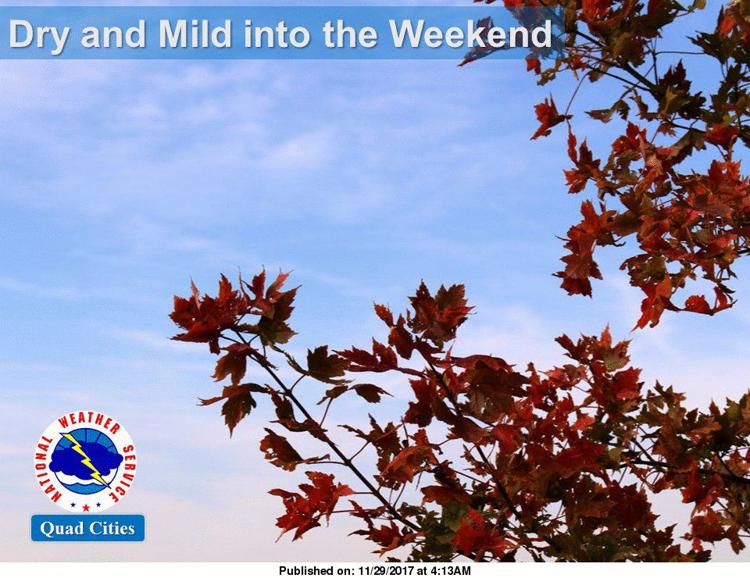 • Here is the afternoon forecast from the National Weather Service. It will be sunny with a high near 48 degrees with southeast winds between 5 to 15 mph.
Tonight there is a slight chance of rain between midnight and 3 a. m. Skies will be mostly cloudy then gradually becoming mostly clear with a low around 33 degrees.
• Davenport Police Sgt. Mark Berger recently provided some tips about how to keep packages and oneself safe during the holiday season. Check out the his video.