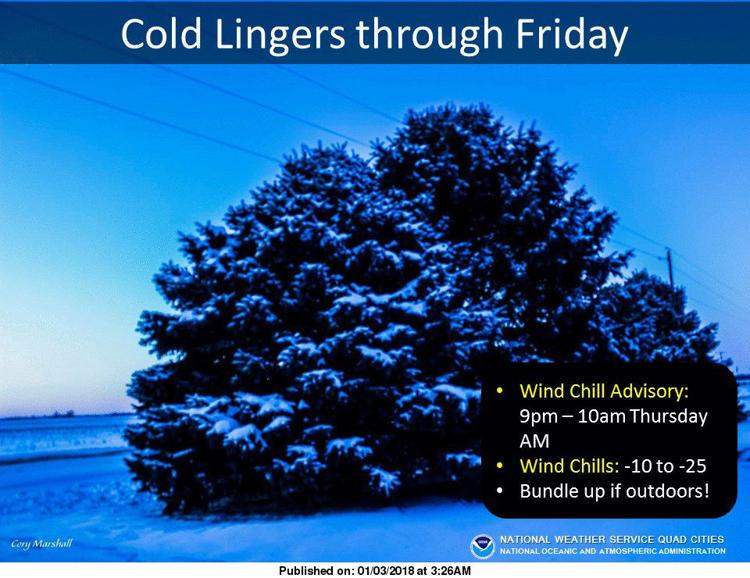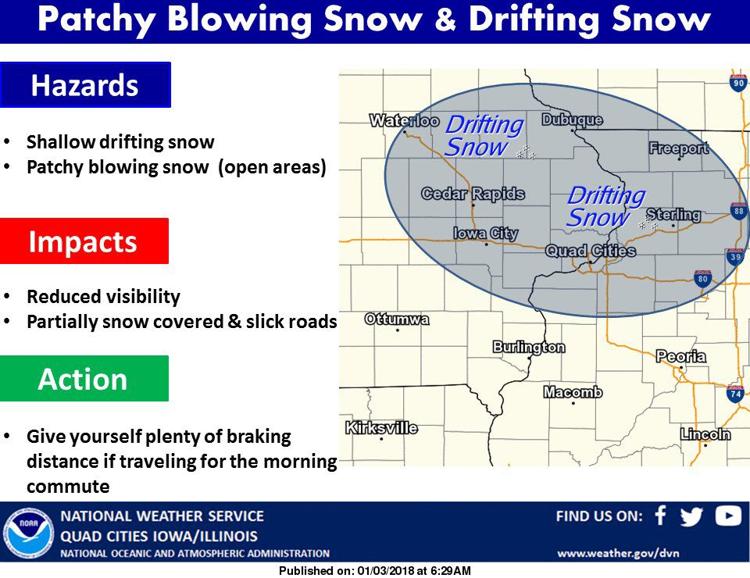 Here is the afternoon forecast from the National Weather Service. Skies will gradually become sunny with a temperature falling to around 5 degrees by 5 p.m. Wind-chill values will be as low as -10 degrees thanks to a northwest wind between 10 to 15 mph that could produce gusts as high as 20 mph.
Tonight will be mostly clear with a low around -7 degrees and wind-chill values as low as -20 degrees.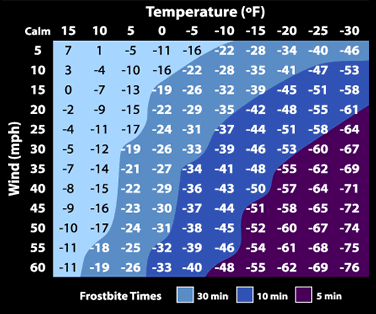 A wind-chill advisory will be in effect for the region beginning at 9 p.m. and continuing until 10 a.m., Thursday.
Very cold wind chills are expected. These cold wind chills can cause frostbite in as little as 30 minutes to exposed skin. Expect wind chills to range from 15 below zero to 25 below zero.
A wind chill advisory means that cold air and wind will combine to create low wind chills. Frost bite and hypothermia can occur if precautions are not taken. Make sure to wear a hat and gloves.