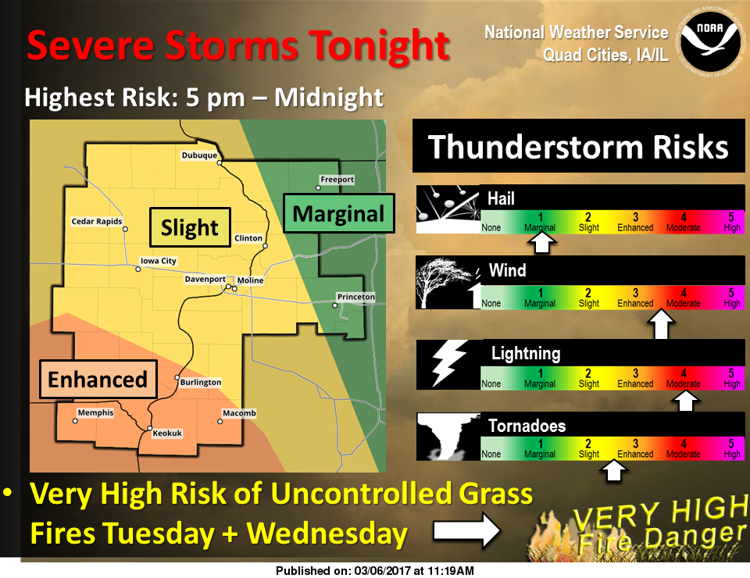 Good afternoon, Quad-Cities. Here is your National Weather Service forecast.
This afternoon there is a slight chance of drizzle then a chance of showers and thunderstorms after noon. Skies will be cloudy with a high near 62 degrees. South winds will be around 25 mph with gusts as high as 40 mph. The chance of precipitation is 40 percent.
Tonight there will be periods of rain and thunderstorms before 1 a.m. then a slight chance of rain between 1-2 a.m. The low will be around 40 degrees. Southwest winds will be 20-25 mph becoming west at 15-20 mph after midnight. Winds could gust as high as 35 mph. The chance of precipitation is 80 percent. New rainfall amounts could be between a quarter and half of an inch.
Tuesday will be sunny with a high near 56 degrees. West winds will be 10-15 mph increasing to 20-25 mph in the morning. Winds could gust as high as 40 mph.
Tuesday night will be mostly clear with a low around 31 degrees. West winds will be as high as 25 mph.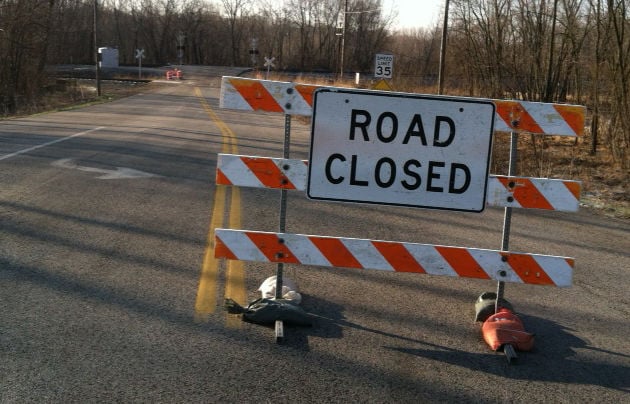 • A National Weather Service flood warning remains in effect until Wednesday morning for the Mississippi River at Rock Island Lock & Dam 15.
Earlier today the Mississippi was at 14.87 feet and holding steady. Flood stage  is 15 feet. Minor flooding is forecasted. The river is expected to rise to 15.2 feet this evening, then fall below flood stage on Wednesday.
At 15 feet water affects several sections of South Concord Street south of River Drive in Davenport and is at the foundations of several homes on Enchanted Island. Water also affects industries along the river at the south end of Davenport.
'Like living in a 1950s neighborhood'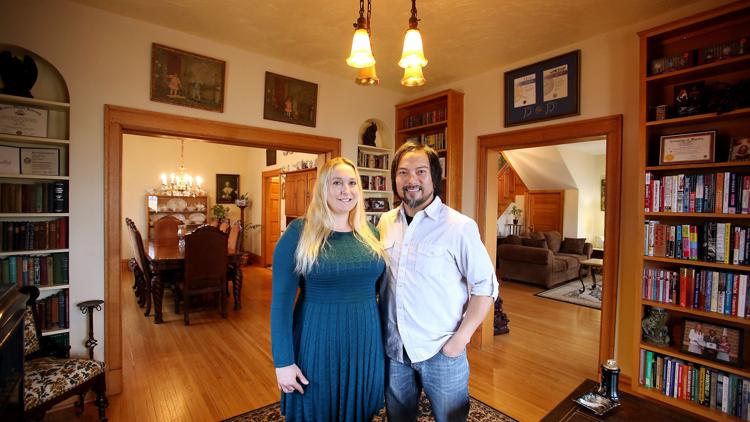 Jason and Bonnie Tanamor had three "musts" for a new house — it had to be historic, located in a nice neighborhood and have a big yard for their rescue dogs to romp. Bingo! They found all three in a 1904 home designed by famed Rock Island architect George Stauduhar, located in the Highland Park Historic District of Rock Island.
Designated a historic district in 1985, Highland Park is an area up the hill from downtown, bordered by 16th and 18th avenues on the north and south and 20th and 24th streets on the east and west. Among its former residents was John Looney, an early 20th century gangster who ran prostitution, gambling and illegal liquor. Read more.
Parliament tells companies to end sexist high-heel dress codes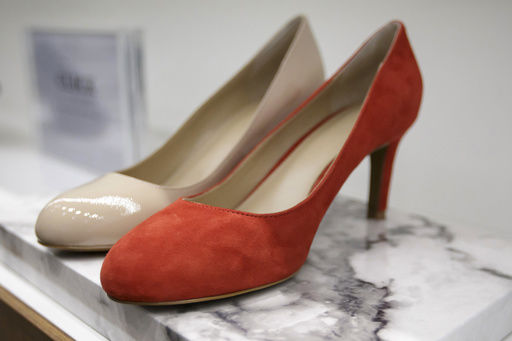 In a debate that has gone from office corridors to Britain's Parliament, lawmakers put their foot down Monday and told employers to stop making women wear high heels as part of corporate dress codes.
Members of Parliament debated a ban on mandatory workplace high heels, in response to a petition started by a receptionist who was sent home without pay for wearing flat shoes. The debate was non-binding, but the government promised to act against heel-height rules, makeup guidelines and other corporate codes that apply to women but not to men.
Monday's debate was triggered by the experience of Nicola Thorp, who was told in December 2015 that her smart flat shoes were unacceptable for a temporary assignment in London with finance firm PwC.
Her employment agency, Portico, had a dress code specifying that female workers must wear non-opaque tights, have hair with "no visible roots," wear "regularly re-applied" makeup — and appear in shoes with a heel between 2 and 4 inches (5 and 10 centimeters) high.
For Thorp, that was a step too far.
She started an online petition, calling formal workplace dress codes "outdated and sexist." It has gathered more than 150,000 signatures, making it eligible for a debate in Parliament.
The College of Podiatry told the committee that women who wear high heels for long periods have "reduced balance, reduced ankle flexion and weaker muscle power in the calf" and are prone to disabling pain.
In London's financial district on Monday, many workers felt that companies were entitled to impose dress codes — but that mandatory high heels went too far.
Surgeons remove 915 coins swallowed by Thai sea turtle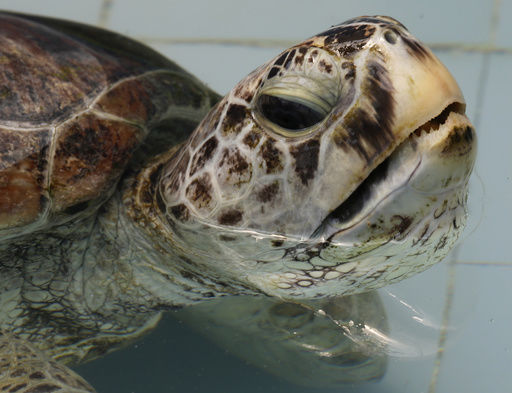 Tossing coins in a fountain for luck is a popular superstition, but a similar belief brought misery to a sea turtle in Thailand from whom doctors have removed 915 coins.
Veterinarians in Bangkok operated on the 25-year-old female green sea turtle nicknamed "Bank," whose indigestible diet was a result of many tourists seeking good fortune tossing coins into her pool over many years in the eastern town of Sri Racha.
The green sea turtle is listed as an endangered species.
The loose change eventually formed a heavy ball in her stomach weighing 11 pounds. The weight cracked the turtle's ventral shell, causing a life-threatening infection.
Five surgeons from Chulalongkorn University's veterinary faculty patiently removed the coins over four hours while "Bank" was under general anesthesia. The stash was too big to take out through the 10-cm (4-inch) incision they had made, so it had to be removed a few coins at a time. Many of them had corroded or partially dissolved.
"The result is satisfactory. Now it's up to Bank how much she can recover," said Pasakorn Briksawan, one of the surgical team. While recovering in Chulalongkorn University's animal hospital, the turtle will be on a liquid diet for the next two weeks.