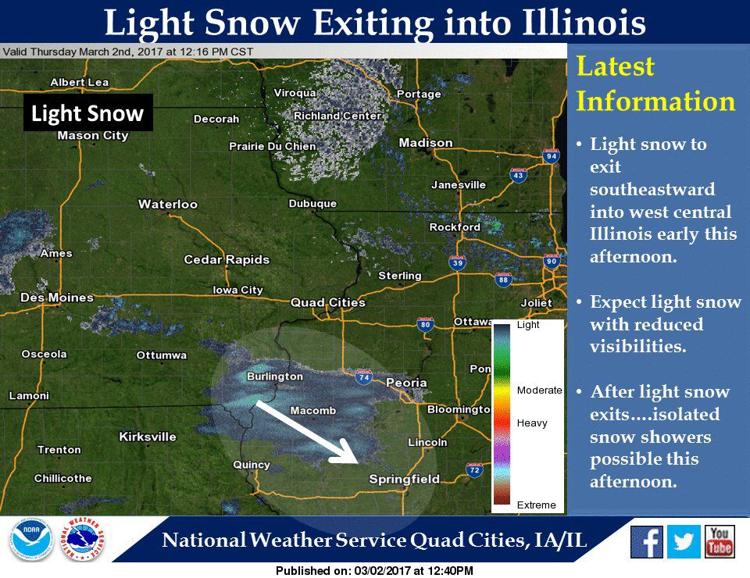 Good afternoon, here's the latest forecast from the National Weather Service.
There's a 30 percent chance of snow before 4 p.m. Skies will be mostly cloudy with a high near 35 degrees.
Tonight will be mostly cloudy then gradually becoming mostly clear with a low around 19 degrees.
But don't get used to the cold. Temperatures are expected to climb into the 50s and 60s for the weekend.
Deadly Illinois tornadoes were EF-3s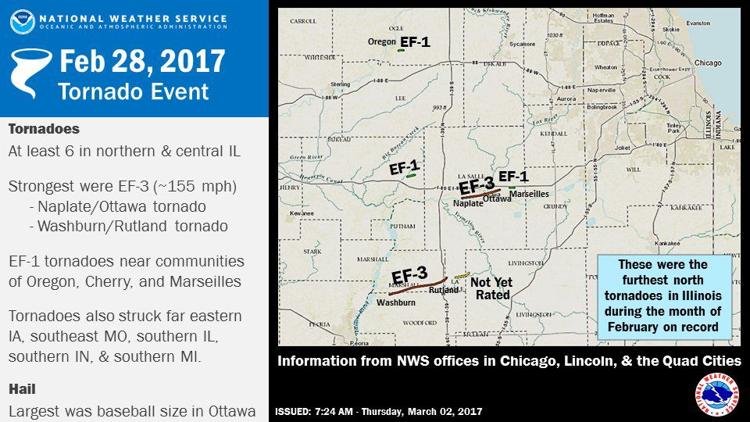 National Weather Service survey teams were out in the field Wednesday assessing damage from that deadly storm that pushed through the region Tuesday.  
• Six confirmed tornadoes in the north-central Illinois area.
• The strongest were two tornadoes rated EF-3 with winds up to 155 mph — one hitting the communities of Naplate and Ottawa, and the other Washburn.
• The Naplate to Ottawa tornado killed two people and injured 14.
• The largest hail reported was in Ottawa — the size of baseballs.
• Closer to home, tennis ball-sized hail was reported near Galva. Also, an EF-0 tornado touched down briefly in Clinton County near Folletts.
Not much snow, warm February top winter wrap-up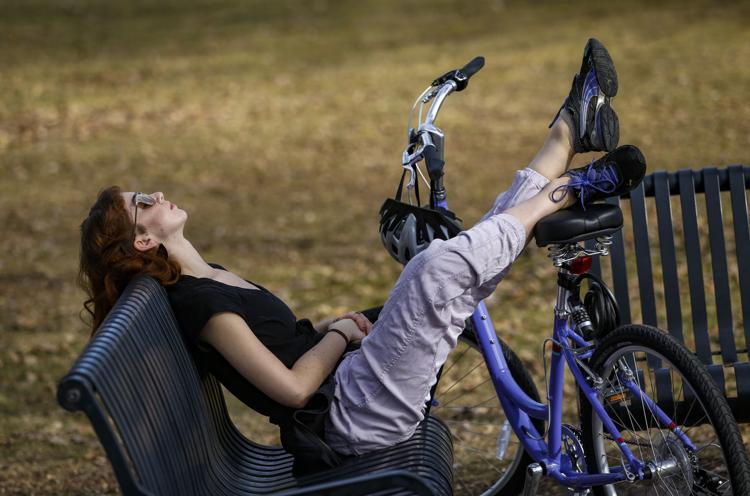 And here are some things from the National Weather Service to ponder while wondering if you'll need a heavier coat when stepping outdoors this afternoon. (Spoiler alert: You'll need that coat)
• The average daily temperature this winter (Dec., Jan., Feb.) was 6 degrees warmer (31.4 degrees) than normal (25.4 degrees).
• Your back got a break this winter as we shoveled only 16.5 inches of snow. That nine fewer inches than normal (25.5 inches).
• February was the second warmest on record with an average temperature of 38.6 degrees compared to a normal temperature of 27 degrees.
• Only 2.3 inches of snow fell in February — 6.8 inches is normal.
Retro Thursday: Project ushers in tremendous development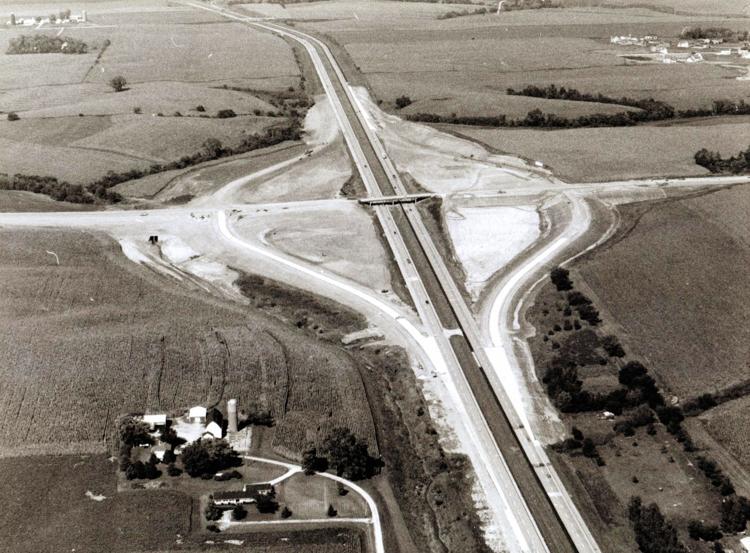 Does this photograph look familiar? It should. That's how the Interstate 74 and 53rd Street interchange in Davenport looked in the fall of 1989.
No big box retailers, no movie theaters and no restaurants or eateries ... yet.
As the caption reads from the day, "Most of the new interchange on Interstate 74 at 53rd Street, Davenport, is still dirt and gravel, but its shape is beginning to emerge as workers rush to complete the ramps before the snow flies." Published Thursday, Sept. 28, 1989. Photographer: Harry Boll.
How can you stop a jetliner from taking off? Put a mouse on board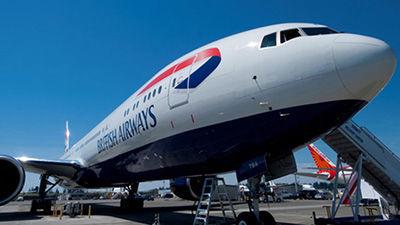 How he squeaked through security is anyone's guess. A little mouse made for a big delay on a British Airways flight from London to San Francisco.
The passengers were all buckled up and ready to go when the crew told them that a mouse-spotting meant they couldn't take off.
The crew joked that the mouse couldn't enter U.S. airspace without a passport, and told everyone they needed a whole new plane. That meant a four-hour delay.
They told KGO-TV in San Francisco after the flight arrived Wednesday that despite the delay, most passengers were happy to be on a mouse-free aircraft, especially knowing they'd be eating on the flight.
British Airways apologized and said they were satisfied that only two-legged passengers were on the flight once it took off.