If disaster strikes the Quad-Cities, at least one resident feels ready to handle it.
Jonas Winn has two weeks' worth of food and water, five firearms, about 1,000 rounds of ammunition, gas masks and other emergency equipment stowed away at his family's home in Rock Island's Broadway Historic District. He also owns various modes of transportation to use if and when he decides to flee.
On the surface, however, nothing about the bearded and tattooed man points to his level of passion for disaster preparedness.
"A lot of times, you're not going to know the person sitting next to you is a prepper," Winn said this week, cupping his hands around a travel mug full of steaming tea.
Nothing about his property, except for the Hummer parked in his driveway, which he uses in his disaster preparation, informs passersby of his unique interest either. Similar to several of his neighbors, a "Broadway Pride" sign anchors his front yard, about a mile south of the Mississippi River near the edge of downtown Rock Island.
The 30-year-old was reluctant to call himself a survivalist or a "doomsday prepper," a general term used to describe a person who plans for the aftermath of disaster, but he openly shared his perspective.
Winn, who runs an interior design and construction company, said he is not fearful of a world-ending catastrophe or a zombie attack. Instead, he feels responsible to protect himself and his family in the event of a realistic crisis.
"I don't live my life like an apocalypse is coming, you know, I'm just prepared if something bad happens," said Winn, who lives with his wife, their 3-year-old daughter and their dog. "If there's anything humans know for sure, we know that bad stuff is going to happen."
Bug-out bags? Check
If a terrorist attack or natural disaster knocked out power across the metro Quad-Cities, Winn would attempt to leave town, not take refuge at home.
That is where his "bug-out bags," or portable emergency kits packed with survival supplies, come in handy.
"If there's a disaster, I help anyone I can, but I leave town," said Winn, who keeps a get-home bag in his vehicle as well. "I'm not worried about someone coming to my house because I'll be gone, and they won't find anything."
The Sterling, Illinois, native and his family would hit the road for a relative's property in an undisclosed rural area about 60 miles from home. There they have additional supplies, access to a garden and opportunities to hunt and fish nearby. Depending on the severity of the situation, Winn would travel by way of his fat-tire bike, motorcycle or Hummer. If the roads were closed, Winn may opt to pedal and haul his dog behind him on a trailer. In that scenario, his wife would transport herself and their daughter on a separate cargo bike. Each member of the family has their own bug-out bag.
Over the past five years, Winn, a self-proclaimed gear junkie, said he has invested about $6,500 in his lifestyle. Most recently, he completed a series of self-defense classes. Each of the previous years, Winn allocated money toward other personal projects, including firearm training. Winn, who plans to upgrade his security system in the future, views the expenses as another form of life insurance.
Dave Donovan, the coordinator of Scott County's emergency management agency, agreed, noting preparedness planning pays off should a disaster or emergency occur.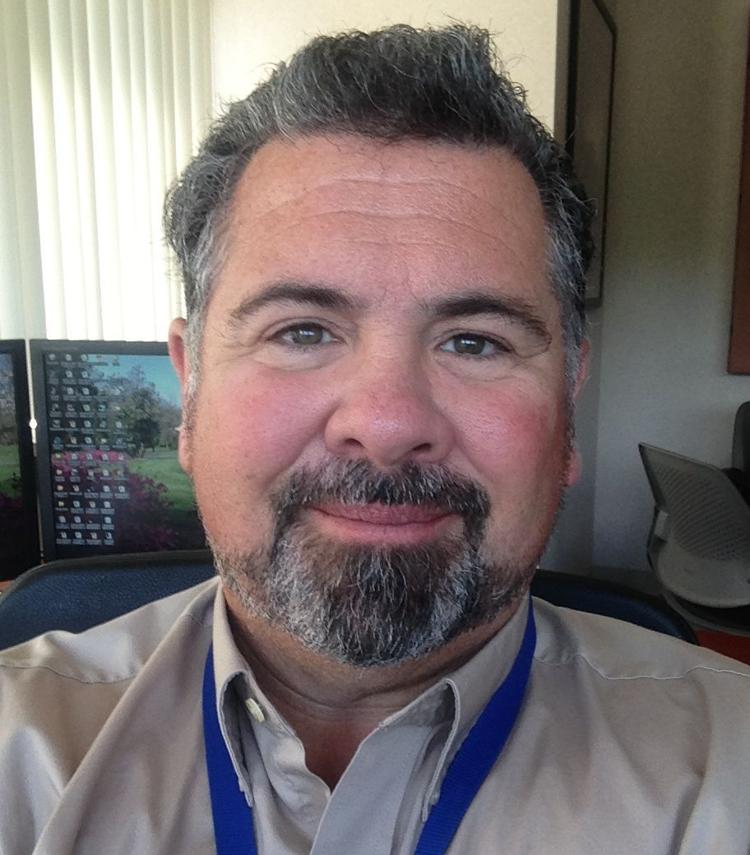 "We don't recommend that people go overboard with it, but the people who do make huge investments probably are much more resilient and much more able to fend for themselves," he said.
But most people, Donovan continued, do not have the wherewithal or desire to pursue preventive measures to combat the unexpected. The 57-year-old father of two has an emergency kit and about 72 hours' worth of food and water at his home in LeClaire.
"Fear is a terrible way to live your life, but a little bit of forethought is always a good idea," Donovan said. "You just have to realize that there are things that can sidetrack you."
Sergeant at Arms
Winn currently is creating a disaster preparedness plan for his neighborhood. He serves as sergeant-at-arms on the board of directors of the Broadway Historic District Association.
Most of his weaponry at home is hidden in plain sight. Behind a framed print of an iconic Johnny Cash photo, for example, Winn installed a concealed storage compartment for his 9mm caliber handgun, ammunition for his other weapons, including an AK-47 assault rifle, and pepper spray.
The all-around handyman has added similar storage fixtures in customers' homes.
Winn did not attend college, but he worked as an apprentice under a carpenter in town for five years prior to launching his Moline-based business, Winn Build - Design and Build, in early 2016. His resume also includes an online certification through the Interior Design Institute.
About 12 years ago, Winn replaced drugs and alcohol with outdoor recreation. In 2011, the sober adventurer turned heads when he biked across the country from Seattle to Washington, D.C., on a tall bicycle.
Besides cycling, he spends his free time camping, hiking, rock climbing and snowboarding. Winn credits his childhood for his interest in the outdoors and natural progression toward prepping.
"When my mom said go play, I didn't go to the park," said Winn, who carried a fixed blade knife at a young age. "I went to the woods."
Years later, when he began thinking about starting a family of his own, the then-20-something felt a natural determination to better his skill set in hopes of protecting those he cares about.
During a recent interview, Dave Schonfelder, who teaches outdoor survival classes about 50 miles south of the Quad-Cities in Monmouth, Illinois, accurately summarized Winn's sentiment, stressing the importance of taking safety precautions. 
"If you're taking your family out (into the wilderness)," the 62-year-old said, "you better be prepared."