Fresh off a weeklong book tour on the West Coast, where John Peragine promoted his latest work about the original wine-producing center of California, the published author has returned home.
On Wednesday morning, Peragine answered his front door on Clay Street, tucked away in Davenport's Riverview Terrace Historic District, quieting his family's pit bull, Snowy, before he stepped outside to greet me. The married father of two sported his typical work attire — jeans and a collared shirt emblazoned with a Mountain Vista Winery & Vineyards logo.
He co-authored his book, "Cucamonga Valley Wine: The Lost Empire of American Winemaking," with George Walker, the owner of Mountain Vista in Rancho Cucamonga, California, about 40 miles east of downtown Los Angeles.
In exchange for Peragine's words, Walker's son built a vineyard this past spring in the Iowan's terraced backyard, which was home to 6,000 grape vines in 1870. George L'oste Davenport, son of Col. George Davenport, for whom the city is named, owned the grounds then.
"This is the vineyard that a book created," Peragine said. "I still think I'm on the better end of the deal."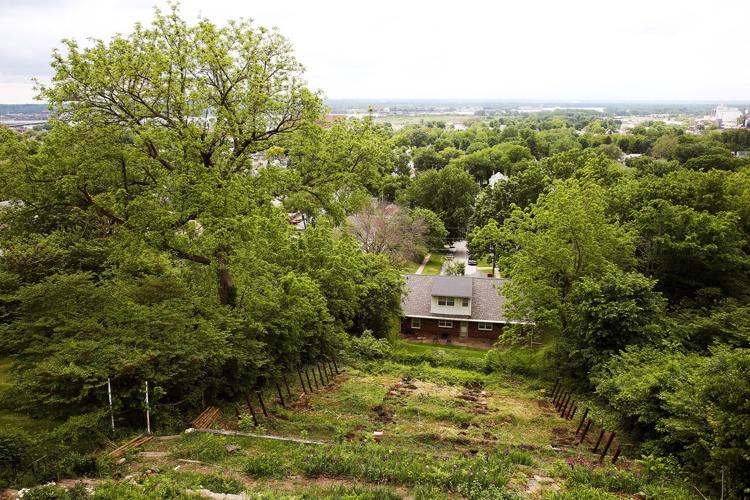 As we walked around his lot, he let slip that he recently struck a second book deal with Walker, making the freelance writer a small shareholder of the winery. Their next book will detail what new vineyard owners should expect in their first year.
"It's kind of cool to own something like that," he said, referring to the winery. "It's an investment, so we'll see how it goes."
The folks at Mountain Vista, which is best known for its zinfandel and port, Peragine said, crushed more than 60,000 pounds of grapes this year, producing 10,000 gallons of wine.
On Saturday, he will be signing copies of his latest book, published by The History Press, during a Midwest Writing Center event at Barnes & Noble in Davenport.
In advance of the book fair, we sat down to talk about his research on Rancho Cucamonga, his grape-growing operation and what inspires his writing in the Quad-Cities.
Q. Has this story been told before?
A. Not really, and I think that's partly because of Sonoma and Napa Valley. But from the '30s up through the '70s, Cucamonga was the place. They were producing more wine than Napa and Sonoma combined. That whole area was established by the grape industry.
Q. So what happened?
A. Urban sprawl took over the area. People were coming out of LA wanting to buy the properties, so they went from, I think, 20,000 acres (of vineyards) to less than 1,000 now. The other thing that happened was smog. Smog killed the vines. Now that they've cleaned up the air, it's different in that valley.
Q. What was the biggest challenge you faced?
A. Finding people who were still alive and remembered it. These guys are getting up in age. I had to dig to find pictures and dig to find old interviews, but there wasn't a whole lot written about it, so I really had to rely on finding these guys and getting them to talk about the way it was. That's why it took me four weeks to complete my research there, just because it was not very readily available.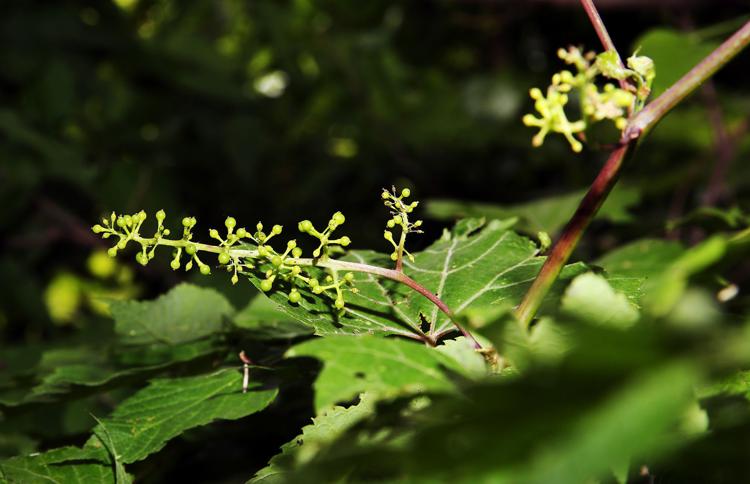 Q. Who should pick up a copy of your book?
A. People who love history and people who love wine. It's a retelling of what Prohibition was all about ... We drink wine, but we don't always think about where it comes from or the lives that it touched or the communities that it grew. Part of Davenport's history is the same. I mean, there were 6,000 vines here. The Davenports were into wine. Maybe that's the next book, right?
Q. How have your first four months of grape-growing gone?
A. Having it at home is really convenient because I can walk outside and work on it, but it's been a struggle. There's this romantic view of what it's like to own a vineyard, and I found out it's really just hard farming. We've had Japanese beetle infestation, there was a yellow-jacket nest down there, and I had to relocate a groundhog that was eating the tubes around the vines. It's me against nature. Since being involved with the winery and the vineyard, I have a new appreciation of what it takes to make a wine. Before, it was all kits or concentrates or other people's grapes, but having that connection to the land has really changed my view.
Q. Are you here for the long haul?
A. I wouldn't have any reason to leave. Some writers can be in big cities, but that's not for me. I can't think and function where there's a lot of noise, so for me, it's perfect here. It's quiet, and I can look out the window and look at the river. But I think it's also the culture here. It's very welcoming to writers and artists, which you can't always find. This is a writer's town.