North Shore residents prep for flood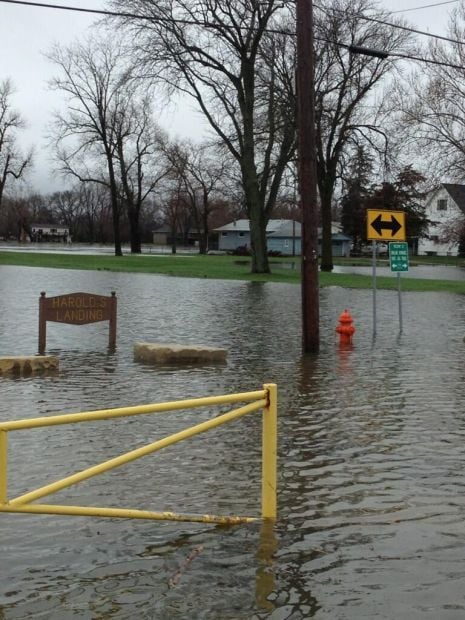 Residents of Moline's North Shore Drive are quietly preparing for what is forecast to be a near-record flood on the Rock River.
The National Weather Service is forecasting a crest of 16.3 feet at Moline on Sunday. The record is 16.4 feet from 2008. The Rock River was nearly 1.4 feet over the 12-foot flood stage Thursday morning.
Joe Senatra, with the help of friends, was building sawhorses to put furniture and belongings on. He's lived along the Rock River for nearly six decades and never had water in his house until the record flood.
"I've lived out here 57 years, and I've learned don't mess with the river," he said.
Across the road, Rich Mahieu was getting ready to put many of his belongings up on plywood supported by sawhorses. His house is elevated so his living space won't be affected.
Although he lives across North Shore Drive from the River, the water is coming up from behind his house.
"This morning when I got up, it was at the fence," he said motioning to his backyard where the water is 15 feet into his yard.