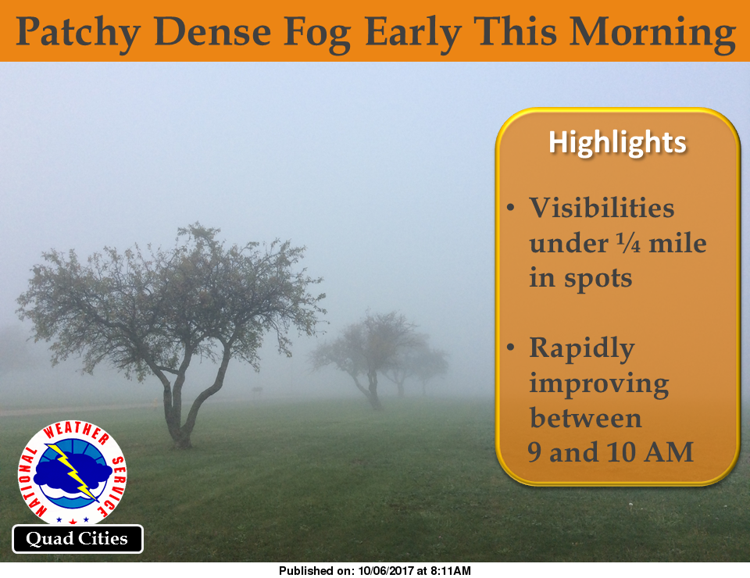 A good and wet Friday to all. Rain today, tonight and tomorrow — at least that's what in the forecast. Here are the weather details from the National Weather Service.
1. 1-3 inches of rain possible today, Saturday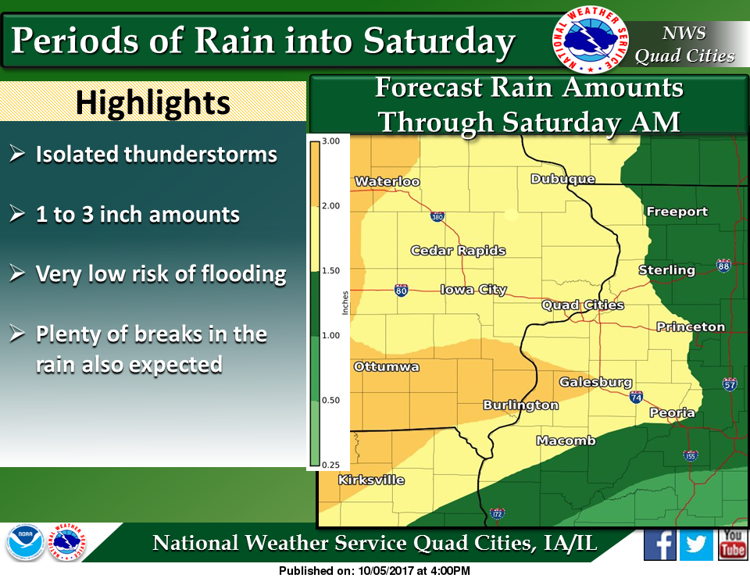 Showers are likely today with a high near 72 degrees. The chance of precipitation is 80 percent with  new rainfall amounts between a quarter and half of an inch possible.
Showers are likely overnight. The chance of precipitation is 60 percent with new rainfall amounts between a quarter and half of an inch possible. The overnight low is expected to be around 65 degrees. South winds between 10 to 15 mph will gust as high as 25 mph.
Showers are likely throughout Saturday. The chance of precipitation is 80 percent with new rainfall amounts between a quarter and half of an inch possible. The high for the day will be near 71 degrees. It will be breezy with a south wind between 15 to 20 mph gusting as high as 30 mph. 
Saturday night brings a 30 percent chance of showers and thunderstorms before 7 p.m. Skies will be mostly clear with a low around 51 degrees.
Sunday will be sunny with a high near 77 degrees and a low around 54 degrees.
2. Sean Freeze murder trial: 'I just couldn't take it'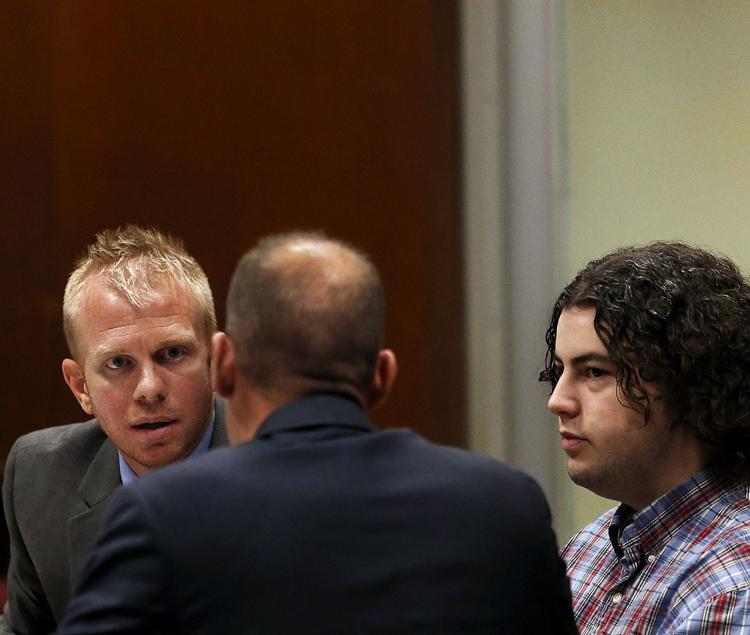 "We got in a huge argument and I snapped," Sean M. Freese told a friend in a jailhouse call placed hours after prosecutors say he fatally shot his parents, Kevin and Donna Freese, in their bedroom on Oct. 5, 2016.
In a flat voice, the 21-year-old said he was tired of "them and their rules and everything they were putting me through."
Freese is charged with two counts of first degree murder in the deaths of Kevin, 58, and Donna, 57, Freese. If convicted, he faces a mandatory sentence of life in prison without the possibility of parole. Read more.
3. Injured police chief a presence at 'hero' event
The spirit of Buffalo Police Chief Terry "T.J." Behning, now at University Hospitals in Iowa City, was present at Thursday's assembly to honor "every day heroes," or first responders.
Buffalo Elementary School in Buffalo was the site of the assembly, and some of the students wore T-shirts that read: #TJStrong
The event was combined with an anti-bullying program conducted by school counselor Tara Appel. 
First responders who were honored included police officers from Buffalo, Walcott and Davenport, the MEDIC EMS team from Blue Grass, and several military veterans from the Blue Grass American Legion.
The highlight of the hour-long assembly, however, was a video message sent by Behning.
"Thank you, thank you, thank you," he said in the message from his hospital room. "You would not believe all the support ... it makes me feel great!
"Everything is going well ... the signs you made me are straight-awesome," Behning said. "I love you guys! Thanks!"
Behning was hurt when his squad car was struck at the intersection of Scott County Road Y40 and Iowa 22. He was trying to deploy stop sticks in response to police pursuit involving a person who allegedly was driving a stolen vehicle. Read more.
4. Former RI cop accused of assaulting female juvenile, shoving Davenport cop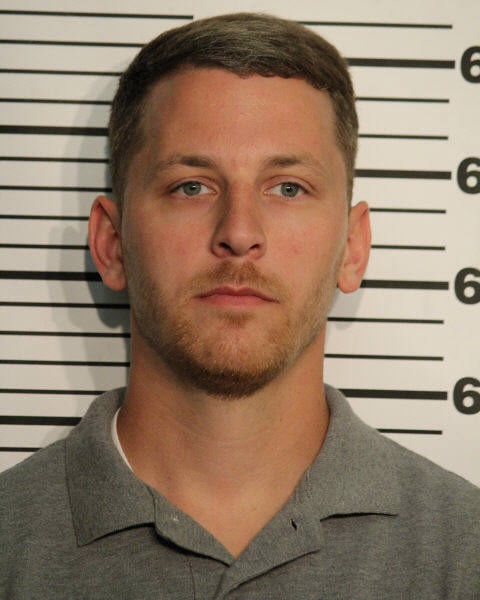 A pre-trial conference is scheduled next week for a former Rock Island police officer charged with assaulting a female juvenile in Davenport after his car was stolen in April.
According to affidavits filed June 27, Adam Costas, 30, is alleged to have confronted a female juvenile in connection with the theft of his vehicle, grabbing her around the neck and pushing her to the ground.
The juvenile suffered minor head injuries and was transported to the hospital.
The incident, which occurred at 1:03 a.m. April 15 in the 400 block of Marquette Street, was witnessed by a Davenport police officer. Read more
5. Big Story: Off Limits at (Velie's) Plantation
The old mansion on the hill in Moline needs all 46 rooms to store the memories.
Anyone who spent any time in the Quad-Cities between the 1940s and about 1980 knows about the Plantation — the fancy, full-menu mansion-turned restaurant, where the wealthy were regulars and everyone else saved for special occasions.
There were a dozen dining rooms and even more fireplaces. The wait staff could have fielded two football teams, and the cocktail lounge — the Tahitian Room — produced more memories than it did rum hangovers.
The foundation for the massive mansion was poured in the fall of 1911, and construction began in earnest in 1912. Villa Velie was finished in 1913, and its 500-acre grounds stretched south from its perch on the 7th Street bluff all the way to the Rock River. Read more.
6. 'Weathered gray' is the new trend for Q-C homes
Once you start looking for them, you find them popping up everywhere — dark gray houses with snow white trim.
The shift toward darker home colors began a few years back, a pendulum-swing from years of "Bettendorf beige," and now the dark-gray-white-trim look is commanding attention from locations all over the Quad-Cities.
A common denominator of many of the homes is that all have white pillars. A strong white element for contrast — either as pillars, shutters, a large door or extensive trim — is a key part of the look.
One of the first homes in a prominent location to go dark gray was a former Von Maur house off East River Drive heading into the Village of East Davenport. A big, pillared house that had been white since it was built suddenly turned charcoal gray under the new ownership of James Huskamp.
Truth be told, neighbors approached Huskamp when he began renovations, inquiring about his plans and slipping in a plug for traditional white.
"It was like it was taboo to paint it anything but white," Huskamp said. "But when it's white-on-white, you don't see all the details of the house. With the gray, all the other details pop out."  Read more.