A good Thursday to all. More patchy fog and drizzle are on tap for the Quad-Cities this morning. Here are the weather details from the National Weather Service.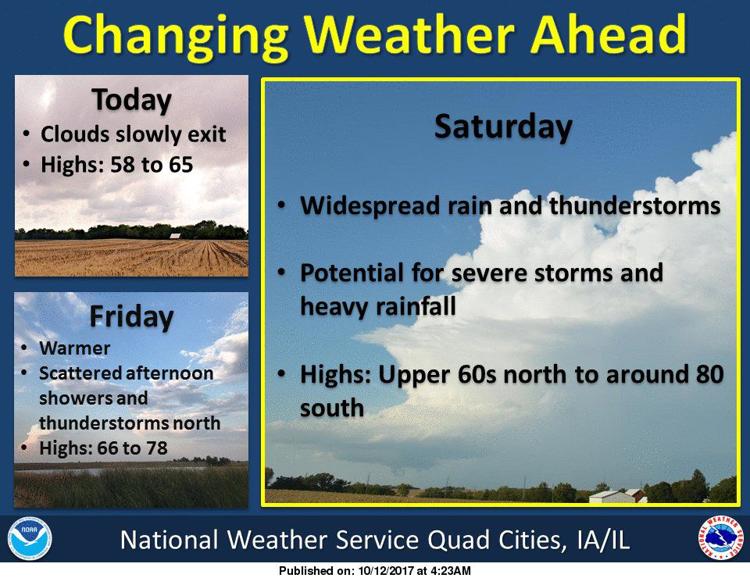 Watch out for areas of drizzle before 9 a.m. and patchy fog before 11 a.m. Otherwise the day will be cloudy with a high near 62 degrees and a low around 52 degrees.
Friday brings a 20 percent chance of showers after 1 p.m. Skies will be partly sunny with a high near 73 degrees.
Showers are likely Friday night. Skies will be mostly cloudy with a low around 60 degrees. The chance of precipitation is 70 percent with new rainfall amounts between a quarter and half of an inch possible.
2. Aldi's on Elmore will reopen Nov. 16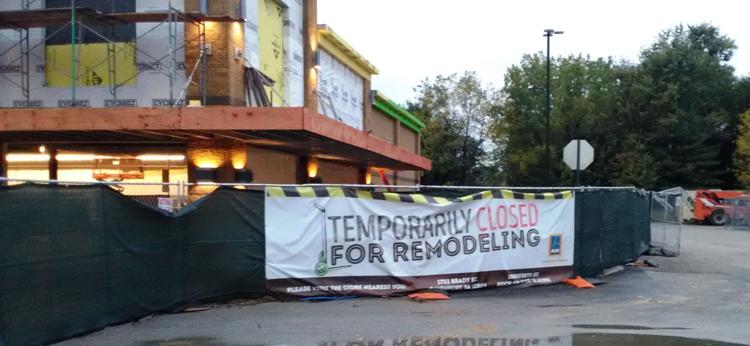 An "Ask the Times" reader is wondering if we have have heard anything about the Aldi's grocery store on Elmore Avenue in Davenport? "Is it closed permanently or temporarily. If temporarily, when will it reopen?" the reader asks. Our Roy Booker gets the answer. Read more.
3. Moline to study how to improve Avenue of the Cities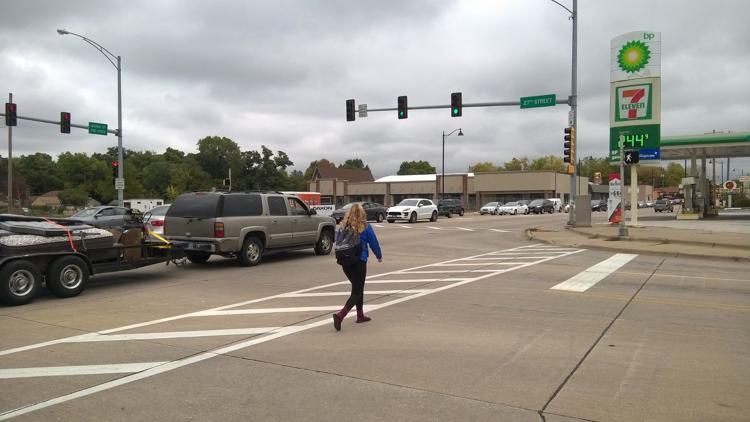 With orange construction cones and detours already abounding across Moline, the city now plans to study how to improve another key commercial corridor — Avenue of the Cities.
Jeff Anderson, Moline's city planner, said the city has issued a request for proposals, or RFP, to hire a consultant to provide planning services for an master plan update for the city's portion of Avenue of the Cities. Read more.
4. BettPlex breaks ground on high-end family entertainment center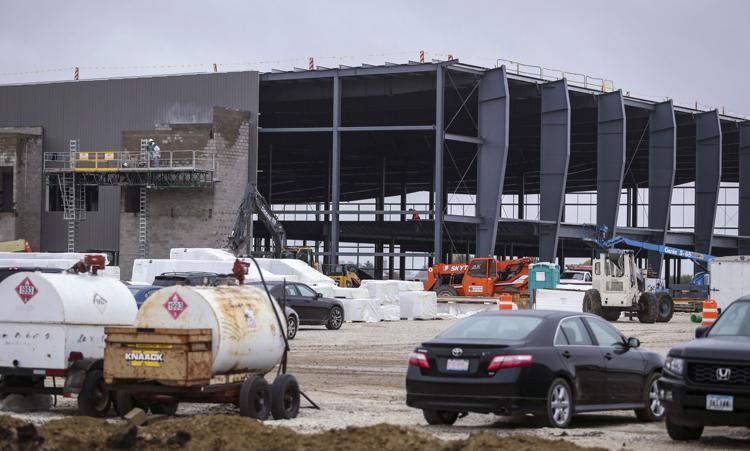 The BettPlex sports complex has found a partner to build and operate the family entertainment center on its site.
Developer Doug Kratz officially announced the partnership with High 5 Lanes and Games Wednesday morning as construction of the complex continued in the backdrop on Middle Road and Forest Grove Road. Read more.
5. Moondance benefit concert — first one without Ellis Kell — is this Saturday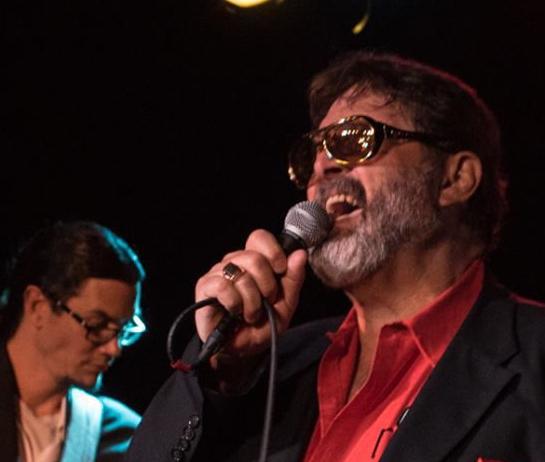 In the final weeks of Ellis Kell's life, he and his wife, Kristi, talked about their favorite music, their grandkids and everything in between. One of those things, one of the most important, was Moondance, the benefit concert they started in 2002, months after their daughter Karli Rose died in a car accident. She was 17.
"We knew we would continue it," Kristi Kell said. "It was so important to him to keep it going."
Her husband, Ellis Kell, a longtime Quad-City music maker and supporter, died in December.
For Kristi Kell and her daughter, Ali, planning this year's Moondance — the first without Ellis — hasn't been easy.
Over the years, Moondance, which will be held on Saturday at the Redstone Room, has gotten bigger. This year, the musical lineup includes Rock Island-native Lissie, the Whoozdads, Mo Carter and Erin Moore. For Dale and the RME staff, it's always an extra special event. Read more.
6. Civil Service Commission rules it has jurisdiction to hear Washburn appeal
Former Davenport Fire Chief Lynn Washburn's tenure with the department may not be over.
The Civil Service Commission voted Wednesday that it has jurisdiction to hear the case of her discharge by a 3-1 vote. The commission does not have jurisdiction to hear whether her discharge was just, but rather if she has a right to a position commensurate with her civil service status.
Washburn was terminated from her position by City Administrator Corri Spiegel on July 27, three days after being placed on administrative leave.