A good Monday to all. It's Columbus Day and Fire Prevention Week. Don't forget to check your smoke detectors and change your smoker detectors' batteries. As for today's weather — here are the details from the National Weather Service.
1. A little fog to start the day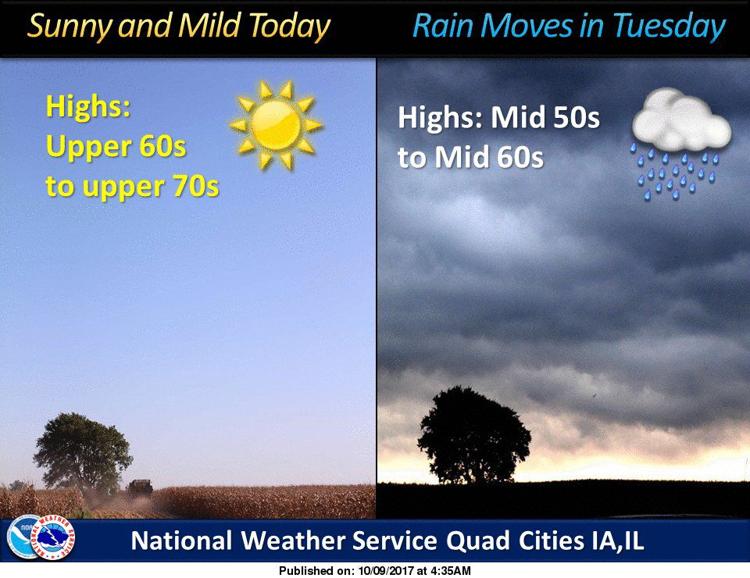 Watch out for patchy fog before 7 a.m. Otherwise skies will be sunny with a high near 75 degrees.
Tonight will be mostly cloudy with a low around 51 degrees. North winds between 10 to 15 mph will gust as high as 20 mph.
Showers are likely Tuesday with rainfall amounts between a quarter and half of an inch possible. The high for the day will be near 63 degrees.
Rain is likely overnight along with northwest winds gusting as high high as 25 mph. The low will be around 53 degrees.
2. More work on 19th Street in Moline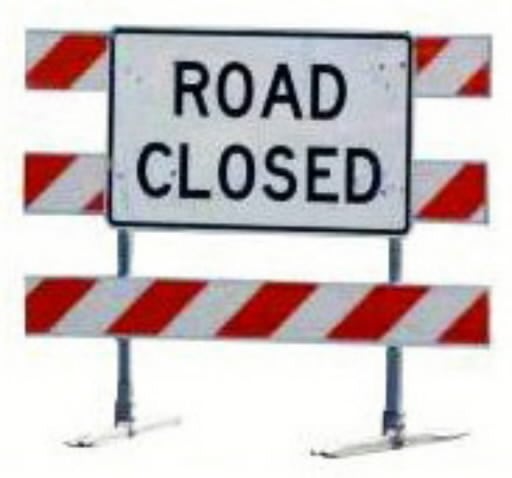 The city of Moline reports that beginning today workers will be relocating a sanitary sewer at 19th Street between 4th and 5th avenues. Expect delays as 19th Street will be closed. The project is expected to be completed by the end of the month.
3. Follow up file: 44-year-old murder remains unsolved
At 10:30 p.m., Oct. 11, 1973, Alexander Torres Sauceda, 23, left his parents' home, telling his family he had to help a friend start a car.
According to a Quad-City Times article by Clay Thompson published Wednesday, Oct. 11, 1978, Sauceda was murdered about 30 minutes later.
A little while later, a man phoned the Bettendorf Police Department and told the officer he had shot a man at Duck Creek Plaza shopping center. The man never gave his name.
The anonymous caller has never been found. No suspects have been detained for questioning. No arrest has been made. Only the person who pulled the trigger can say why he targeted the U.S. Army veteran who had served in Vietnam. Read more.
4. Steamwheeler tryout leads to chances for local football players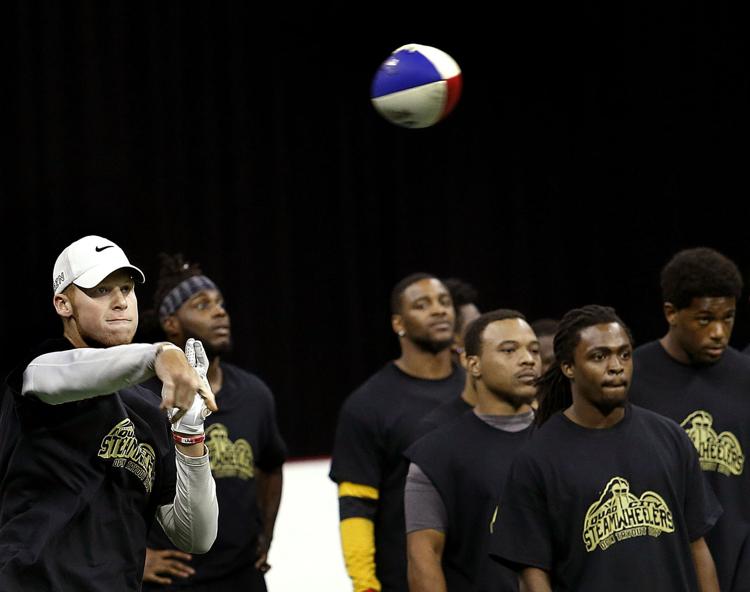 When professional indoor football teams such as the Quad-City Steamwheelers hold open player tryouts, the hopes generally exceed the expectations.
Teams don't expect to find star players at these things. They hope they can find a little speed, possibly some size, perhaps a serviceable receiver, maybe a decent lineman.
The Steamwheelers got a lot more than that Sunday.
The team, which opens play in Champions Indoor Football in March, held tryouts at the newly-renamed TaxSlayer Center in Moline that were attended by about 100 local players. Read more.
5. ICYMI: Our Big Story — Off Limits at (Velie's) Plantation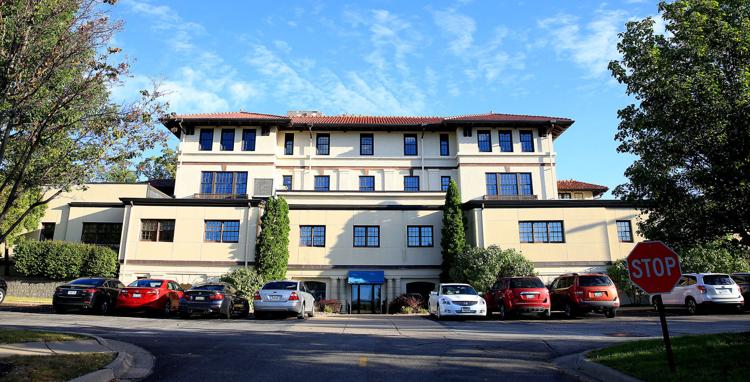 The old mansion on the hill in Moline needs all 46 rooms to store the memories. Anyone who spent any time in the Quad-Cities between the 1940s and about 1980 knows about the Plantation — the fancy, full-menu mansion-turned restaurant, where the wealthy were regulars and everyone else saved for special occasions.
There were a dozen dining rooms and even more fireplaces. The wait staff could have fielded two football teams, and the cocktail lounge — the Tahitian Room — produced more memories than it did rum hangovers.
The foundation for the massive mansion was poured in the fall of 1911, and construction began in earnest in 1912. Villa Velie was finished in 1913, and its 500-acre grounds stretched south from its perch on the 7th Street bluff all the way to the Rock River.
Willard Velie, a grandson of John Deere, built his mansion with the riches he earned as an automaker.
The Plantation had a remarkable run for a restaurant and drew well-heeled diners from the region and beyond. It may have survived even longer if not for a maintenance man who crept into Nick Chirekos' second-floor office in 1979, intent on relieving the restaurateur of the contents of his safe. Read more.
6. Jay Leno coming to the Q-C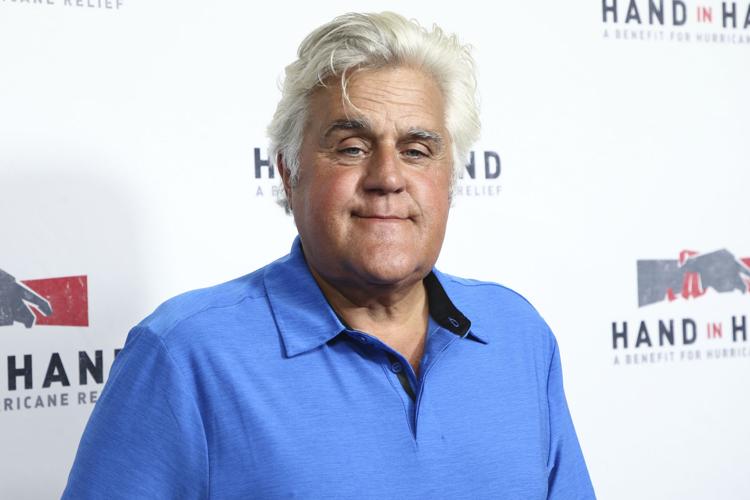 You can see the legendary late-night talk show host Jay Leno in person this week. Currently on a 100-city tour, Leno is slated to perform Saturday at the Adler Theatre, 136 E. 3rd St., Davenport. Tickets, $49, $79, $125, are available at ticketmaster.com, the Adler Theatre Box Office (136 E. 3rd St.) and by phone at 800-745-3000.