A good Cyber Monday to all. Unseasonable warm temperatures along with dry and breezy conditions bring an elevated fire danger this afternoon. Here are the weather details from the National Weather Service.
1. A high in the lower 60s
Today will be sunny with a high near 64 degrees. South winds between 5 to 10 mph will increase to 10 to 15 mph in the afternoon with wind gusting as high as 20 mph.
These gusty southerly winds along with low relative humidity, and mild temperatures will lead to an elevated fire danger this afternoon, the weather service states.
Tonight will be mostly clear and breezy with a low around 49 degrees. South winds will gust as high as 35 mph.
Tuesday brings a 20 percent chance of rain after noon. Skies will be mostly cloudy with a high near 56 degrees. Southwest winds will become northwest in the afternoon. Winds could gust as high as 20 mph.
Tuesday night will be mostly clear with a low around 28 degrees. 
2. Jersey Ridge Road closure begins today
Jersey Ridge Road in Davenport will be closed to all traffic between Lombard Street and Central Park Avenue beginning today for sewer repairs. The contractor estimates work will be completed and the road re-opened on, or by, Friday.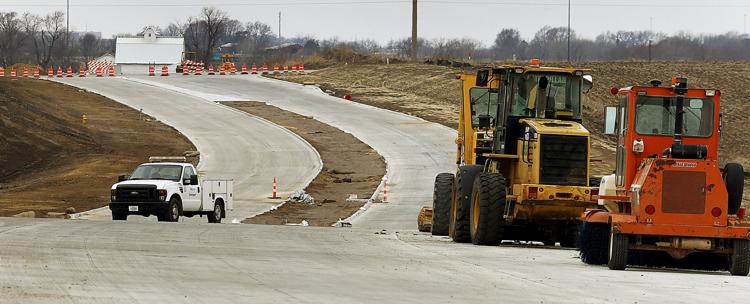 In other road work news, Veterans Memorial Parkway has opened between Utica Ridge Road and Elmore Avenue.
However, drivers should note that stop signs have been installed as a temporary traffic control measure. Traffic signals will be installed at the intersections of Veterans Memorial and Utica Ridge Road, and at Veterans Memorial and Elmore Avenue in the spring.
Work to extend Veterans Memorial from Elmore Avenue to Jersey Ridge Road, will continue as long as weather permits this year, and will pick back up in the spring.
3. Prince Harry, actress Meghan Markle to wed next year
Look what happened while you were sleeping — Actress, humanitarian campaigner, lifestyle blogger — and, next spring, a princess. Palace officials announced early today that Prince Harry is engaged to Meghan Markle, confirming months of rumors.
In some ways, Markle — an outspoken full-time actress, and a divorcee — makes a surprising addition to Britain's monarchy. Read more.
4. Students show off their dance moves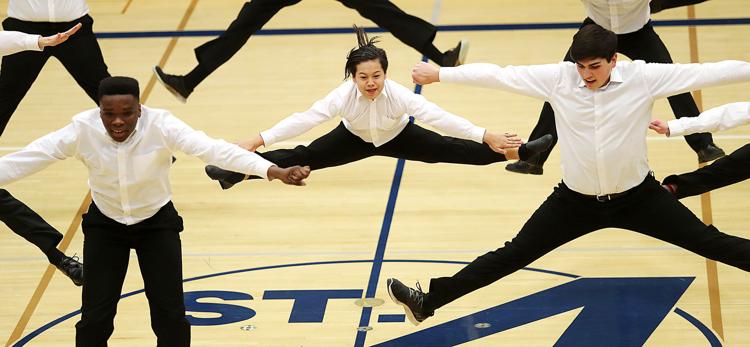 Check out these photos from Lee Lohman Arena where about a dozen schools strutted their stuff during the High School Dance Showcase.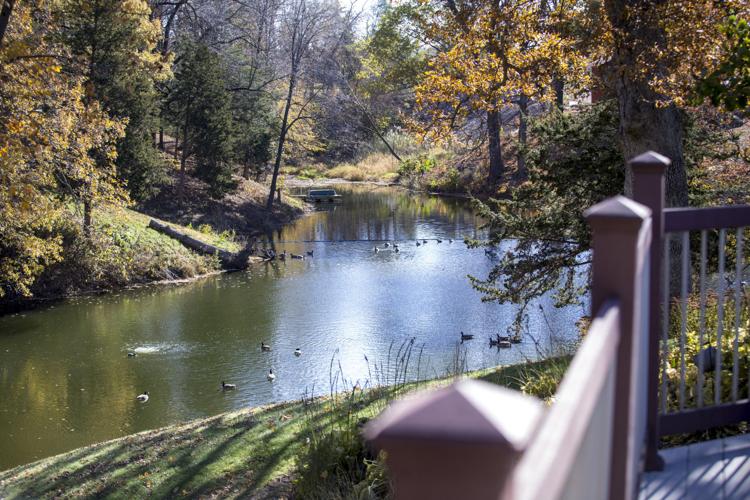 Times reporter Alma Gaul takes us inside another special Quad-City home. This week, it's the Denise and Rick DeBaillie home by a lake in East Moline. Read more.
6. Miss South Africa wins Miss Universe crown
Demi-Leigh Nel-Peters, who represented South Africa, won the Miss Universe crown Sunday.
The 22-year-old, who wants to use her reign to champion HIV/AIDS and self-defense causes, was crowned at The AXIS theater at Planet Hollywood casino-resort on the Las Vegas Strip. Read more.