A good Friday to all. Sunny, chilly and then some rain. That pretty much sums up the weekend forecast from the National Weather Service. Here are the weather details.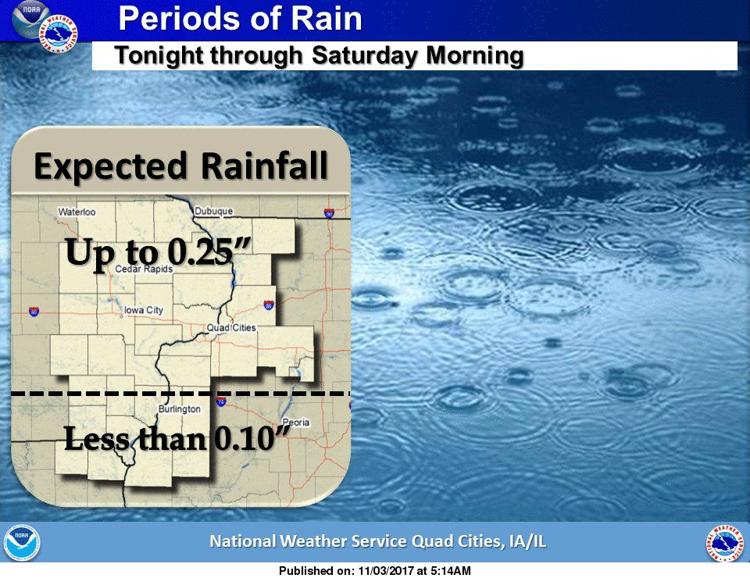 Today will be mostly sunny with a high near 49 degrees.
Tonight showers are likely after 1 a.m. The chance of precipitation is 80 percent with new precipitation amounts of less than a tenth of an inch possible. The overnight low will be around 41 degrees.
For Saturday rain is likely between 7 a.m. and 1 p.m.  The chance of precipitation is 80 percent with new precipitation amounts between a tenth and quarter of an inch are possible. The daily high temperature will be near 51 degrees.
Saturday night we'll see patchy drizzle and fog. Skies will be mostly cloudy with a low around 48 degrees.
Sunday there's a chance of rain throughout the day. Skies will be cloudy with a high near 60 degrees. The chance of precipitation is 50 percent with new rainfall amounts of less than a tenth of an inch possible.
2. Another reminder to fall back this weekend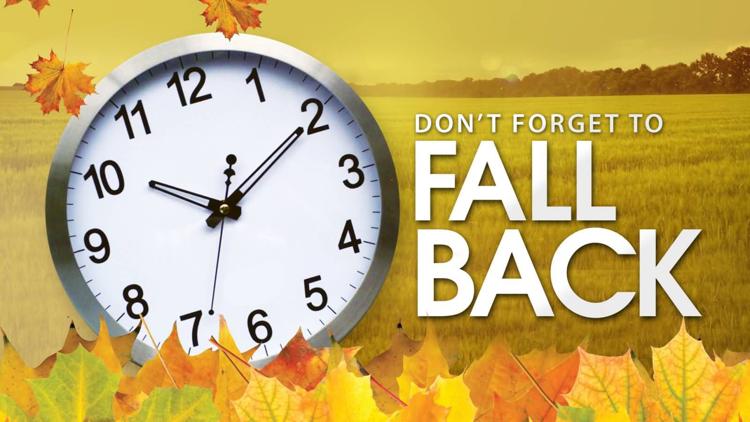 Sure, you'll remember, but there are those out there who will forget, so another reminder. Daylight-Saving  Time ends at 2 a.m., Sunday. So, don't forget to set your clocks back one hour before you go to bed Saturday night. It is also a time to install new batteries in your weather radio and smoke detectors.
3. School locked down, 2 arrested in firearm theft in Moline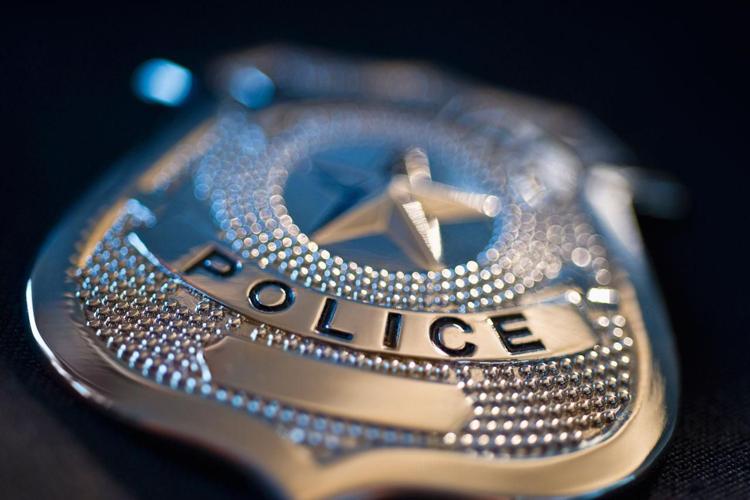 Hamilton Elementary School in Moline was placed on lockdown Thursday after a home near the school was burglarized and a firearm stolen, police said.
Moline Police Detective Michael Griffin said that at about 2 p.m. Moline police responded to a burglary in progress in the 10 block of Vale Court.
The victim advised officers that a firearm had been stolen and that the suspects were running eastbound from the home.
Hamilton School was locked down and officers were dispatched to the school as a precaution.
Moline officers then established a perimeter around the area and two men were seen running through the woods a few minutes later.
The men were captured and three firearms were recovered, Griffin said.
Benjamin R. Wynn, 28, of Milan, and Travon Trice, 34, of Preemption, each were arrested for one count of residential burglary and one count of being a felon in possession of a firearm.
Formal state charges are expected to be filed today by the Rock Island County State's Attorney's Office.
However, federal authorities could take over the charges of felon in possession of a firearm and prosecute Wynn and Trice under the Department of Justice initiative Project Safe Neighborhoods. Instituted in 2001, Project Safe Neighborhoods is a Justice Department initiative to reduce gun violence. Unlike state prison, there is no parole in the federal prison system.
4. Harrison Street collapse update

The city of Davenport reports that the parking lane and the west southbound travel lane of Harrison between 5th and 4th streets will remain closed for the immediate future.
Workers have discovered an issue with the sanitary and storm sewer lines in the area of the intersection. Additional evaluation is necessary before finalizing the repair/replacement plan.
It is likely additional traffic control will be placed next week as repairs get under way.
5. Iowa, Illinois area 2nd round playoff capsules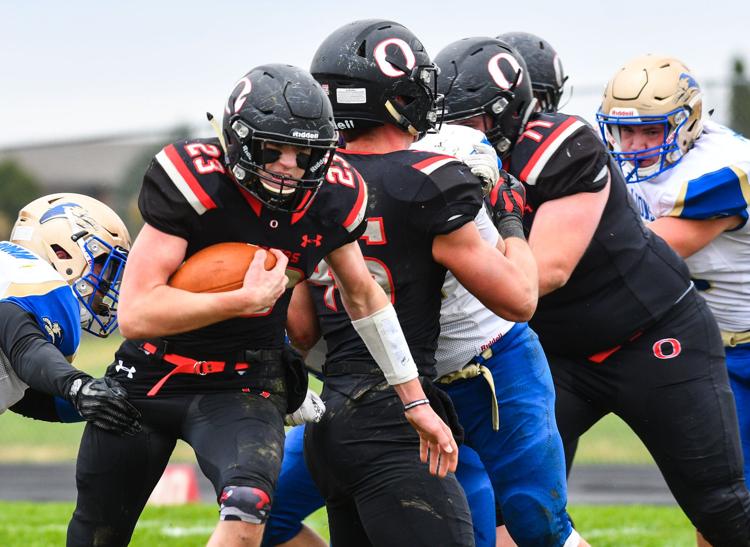 State high school football playoffs are in full swing. Sports reporter Bobby Metcalf provides the details. Read more.
6. Bug hotel comes to Davenport garden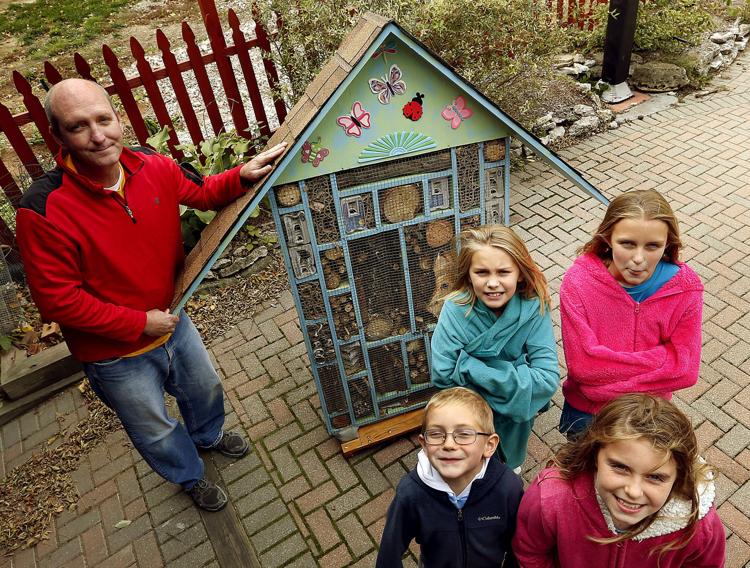 Tell people you're going to make a "bug hotel," and you'll likely get quizzical looks. Someone might joke that they've stayed in a bug hotel, and, no thanks. Another may ask why bugs need hotels and don't we just want to get rid of them?
But bug hotels are a thing.
Just ask Jesy Yeates, of Davenport, who recently constructed a bug hotel, with help from his family, that will be installed at the community garden of the East Bluff Neighborhood Association at 13th Street and Grand Avenue. 
Simply, a bug hotel is a human-made structure created to provide shelter for insects, much like birdhouses provide shelter for birds. Read more.