A good Monday to all. A white Christmas for the Quad-Cities? Will winter brings record cold? Those are questions to ponder as winter "officially" arrives later this week. As for today's weather, here are the details from the National Weather Service.
1. Fog early, then gradually clearing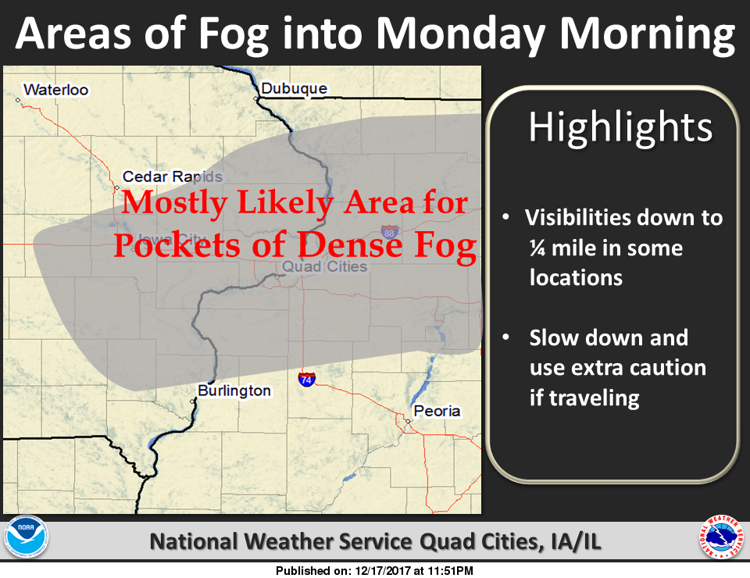 Look for areas of fog before 8 a.m. Otherwise the day will be cloudy through mid morning with gradual clearing. The high will be near 48 degrees. Southwest winds between 5 to 15 mph will gust as high as 20 mph.
Tonight will be partly cloudy with a low around 36 degrees. Southwest winds between 10 to 15 mph will gust as high as 20 mph.
Tuesday will be mostly sunny with a high near 49 degrees and a low around 26 degrees.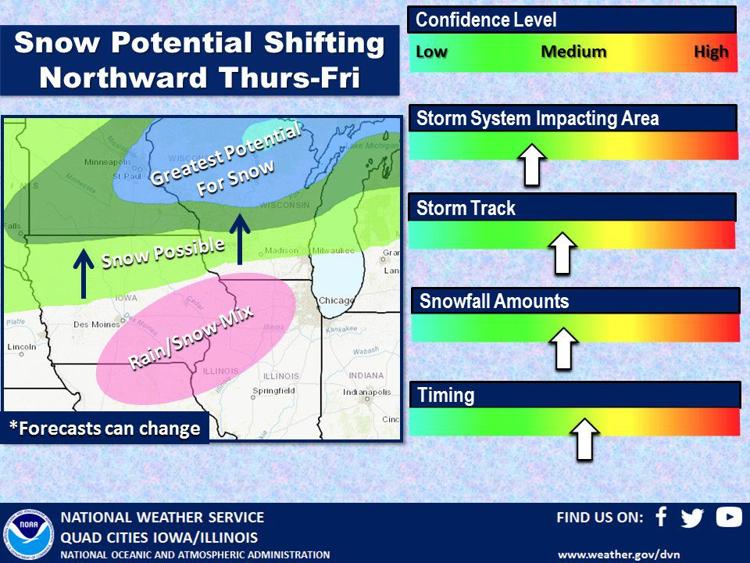 Now how about that White Christmas? According to the National Weather Service the probability of accumulating snow impacting eastern Iowa and northwest Illinois Thursday-Friday is slowing decreasing as the the latest forecast takes the storm system further north, putting the Quad-City region in warmer temperatures. The chances for a rain/snow mix is increasing.
Keep that in mind, if you are hitting the road later this week.
2. Road work to watch out for this week in the Q-C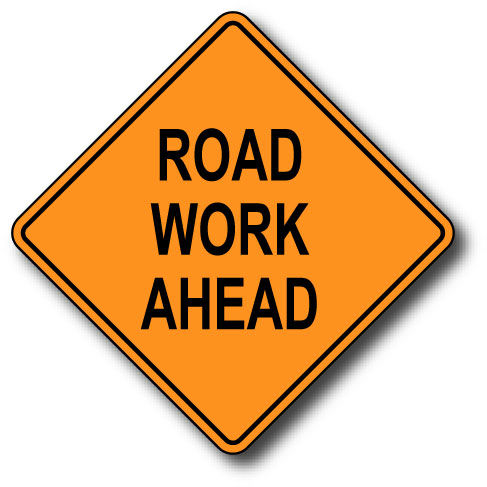 Even with the Quad-Cities closing in on the Christmas holiday, road crews are out making repairs to Quad-City streets.
• The right westbound lane of River Drive between Mississippi and Esplanade avenues will be closed beginning Tuesday for work on overhead power lines. Work should be completed by Friday.
• The right westbound lane of Kimberly Road at Brady Street remains closed until Thursday for repairs to a water main break.
• Southbound Eastern Avenue between Pleasant and Locust streets will be closed beginning Thursday until Saturday for installation of a new power pole. A detour will be posted for southbound traffic.
• Western Avenue will be closed north of 4th Street on Tuesday for train track repairs.
• Warren Street will be closed north of 4th Street on Wednesday for train track repairs.
3. East Moline police investigate shooting
East Moline Police are investigating a shooting that occurred around 12:28 a.m. Sunday at a residence in the 2600 block of 6th Street.
A 47-year-old male was taken to an area hospital for treatment of injuries to the upper body. Detectives have a suspect and are investigating the case.
Anyone with information is encouraged to call police or Crime Stoppers at 309-762-9500, or submit information on the mobile app P3 Tips.
4. Controlled burns today in Davenport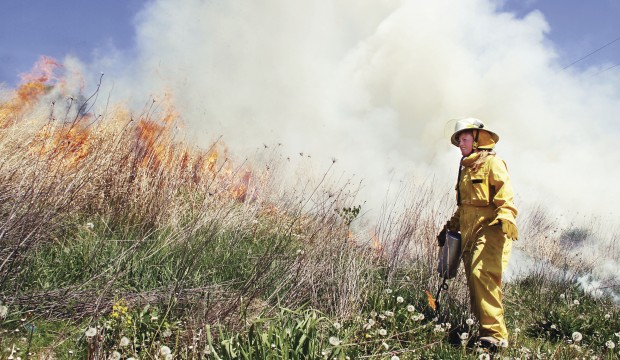 Crews will be out today conducting controlled burns at two locations along Duck Creek The burns are scheduled to begin at 10 a.m. along Duck Creek near Jersey Ridge Road and George Washington Boulevard, and near Harrison and 35th streets.
The burns are being conducted to control the spread of invasive plant species, and promote the health of prairie plant materials. Burn permits and prescribed burn plans are in place and the Davenport Fire Department will be on hand to assist with burn control as needed.
5. Holiday gift (and selfie) hunt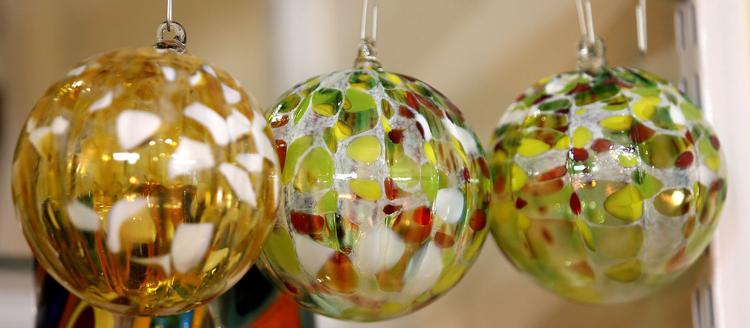 6. 100-year-old Bettendorf bungalow to be razed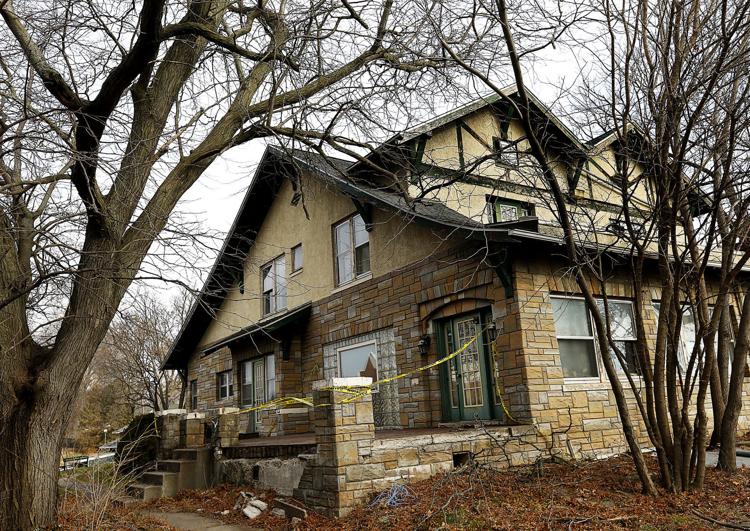 A former Bettendorf family bungalow will be demolished Tuesday as Rivermont Collegiate clears the way for spring construction of a $6 million classroom/dormitory.
Students enrolled in the college preparatory school and others will swing gold hammers and smash into the walls of a 100-year-old, two-story brick bungalow known as the Wallace House, and a backhoe will stand at the ready. Read more.