A good Monday to all. Sidewalks and driveways are improved over yesterday but still are somewhat slick, so be careful out there. Plus some area schools are closed today or are delaying the start of classes because of the weather. Here are the weather details from the National Weather Service.
1. Here comes a January thaw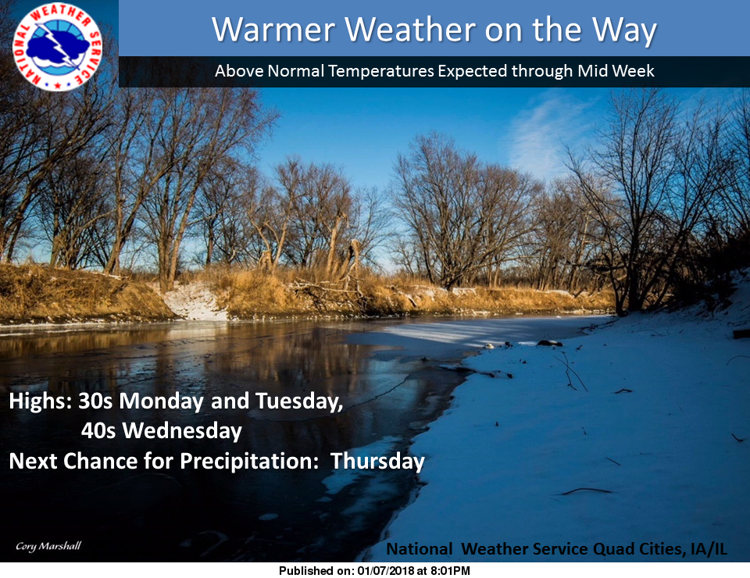 Today will be cloudy through mid-morning then gradually clearing with a high near 34 degrees. 
Tonight patchy fog will be possible after 4 a.m. Otherwise, skies will be partly cloudy with a low around 17 degrees.
Tuesday will be partly sunny with a high near 36 degrees.
Tuesday night brings a slight chance of drizzle after midnight, then patchy fog after midnight. The overnight low will be around 33 degrees.
2. School closings/delays today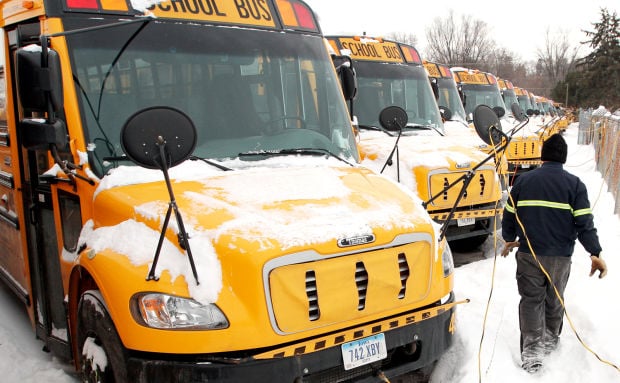 Some area schools are cancelling classes or delaying the start of classes today because of the weather. Check out the list.
3. Area police urge caution on the roads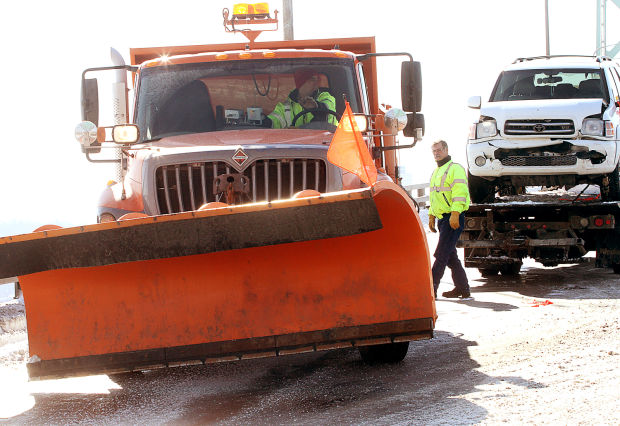 Freezing rain and drizzle that froze on contact with the ground made driving conditions hazardous Sunday, and the roadways won't be much better Monday morning until the sun comes out.
"It has been so cold there is a layer of permafrost below the roadways," meteorologist David Sheets said Sunday.
Until the roads are salted and the sun is out Monday sending temperatures into the middle 30s, people can expect slick roadways with the potential for black ice. Read more.
4. Credit Island bait shop changes hands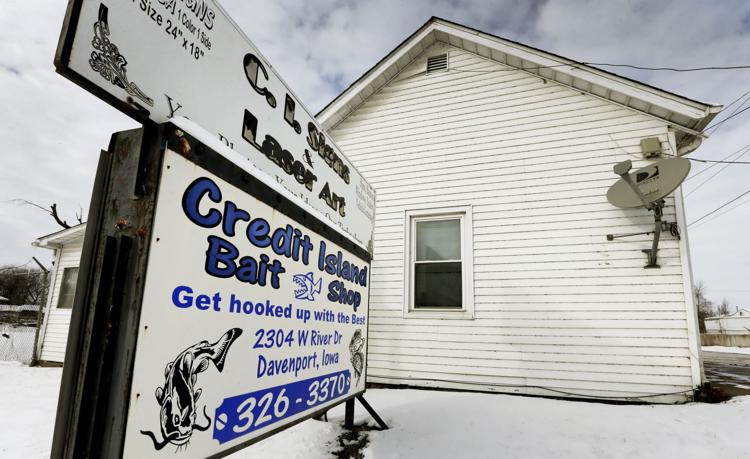 The manager of Credit Island Bait Shop in west Davenport walks barefoot to work most days.
Lisa Benningfield, who has proudly worn that hat since April 2016, lives on site with her family in the five-bedroom house attached to the popular roadside store at 2304 W. River Drive. Outside of regular business hours, chances are the mother of two is home and willing to greet customers early in the morning or late at night.
That level of hospitality likely will not change Feb. 1, when a new owner takes over the enterprise frequented by area anglers.
Longtime owners Alan and Alice Kump struck a deal with Chad and Terri Kinsey of Viola, Illinois, a Mercer County community about 30 miles south of the store.
Keeping fishermen in mind, the sellers really want to see the store — across the street from the entrance to Credit Island Park — survive and thrive. Read more.
5. Eagles turn out for their day
The annual Bald Eagle Days wrapped up Sunday at the QCCA Expo Center in Rock Island. There was also live viewing near Lock and Dam 15 on the site of the former Dock building in Davenport. And the eagles did not disappoint. Check out these images.
6. Davenport street reopens
Iowa Street between 8th and 10th streets in Davenport is scheduled to be open today.   The intersection of Iowa and 9th had been closed because of a water main break.