A good Wednesday to all. The good news? Mild temperatures continue to hang over the Quad-City region with NO snow in the forecast. The bad? It just won't be quite as warm as it has been in the Q-C. Here are the weather details from the National Weather Service.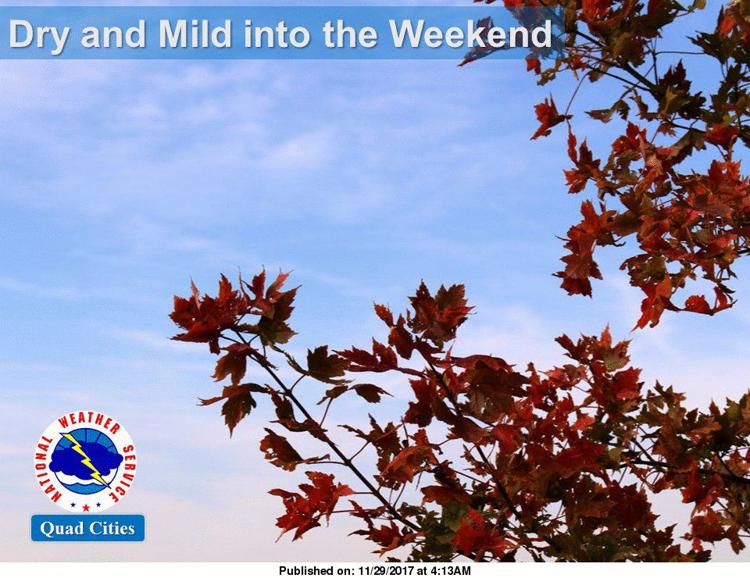 It will be sunny today with a high near 48 degrees. North winds between 5 to 10 mph will become southeast in the afternoon.
Tonight there's a slight chance of rain between midnight and 3 a.m. Skies will be mostly cloudy then gradually becoming mostly clear with a low around 33 degrees. 
Thursday will be sunny with a high near 49 degrees and a low around 27 degrees.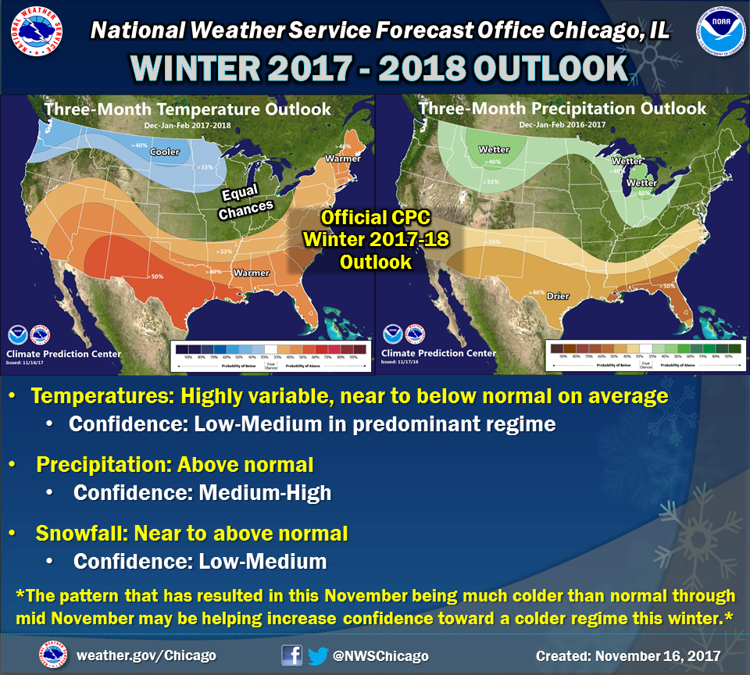 Wonder what the winter may bring? Here's the latest winter weather outlook graphpic from the National Weather Service out of Chicago.
2. Second-half scoring drought dooms Hawkeyes
The Iowa basketball team managed to hold down the nation's highest scoring team for a half Tuesday night. The Hawkeyes did it primarily by executing so well on offense that Virginia Tech was unable to get its withering transition game in gear.
That all changed after halftime. Iowa's offense went stone cold and Virginia Tech strung together 14 consecutive points early in the second half to break open a close game and roll to an easy 79-55 victory in the Big Ten/ACC Challenge at Cassell Coliseum. Read more.
3. Former Rock Island County sheriff to run in primary
Former Rock Island County Sheriff Jeff Boyd has filed to run for sheriff in the March 20 primary election against incumbent Sheriff Gerry Bustos. 
Boyd was elected sheriff in 2010 and resigned in September 2014 after entering an Alford plea to a charge of attempted official misconduct, a misdemeanor, after prosecutors accused him of harassing a woman he met at a Rock Island gym. Read more.
4. Man suspected of killing grandfather to be evaluated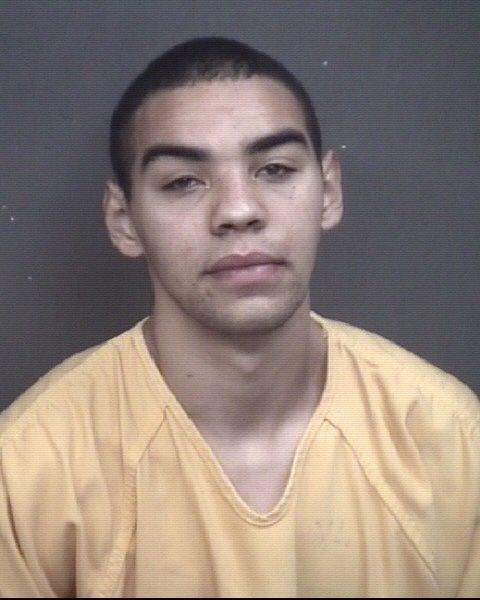 A 23-year-old East Moline accused of fatally shooting his grandfather earlier this month will be evaluated for his fitness to stand trial. 
Rock Island County Assistant Public Defender Matthew Durbin, one of the attorneys for Roman P. Knox, said Tuesday that there was a "bona fide" doubt as to his fitness and asked that he be evaluated by Moline-based clinical psychologist Kirk Witherspoon. 
Judge Frank Fuhr granted the request during a short hearing at the Rock Island County Justice Center and set a status hearing for Dec. 12. Read more.
5. Davenport district enrollment down by 272 students
Enrollment in Davenport is down again this year by 272 students, and the topic of this week's meeting involved a learning session between the Davenport School Board and a special district committee to discuss the impact of the decline.
There were 421 students who moved from Davenport to another public district in Iowa, and that number includes 166 who moved to Scott County districts: Bettendorf, North Scott and Pleasant Valley.
In the Quad-City area, enrollment is down in Davenport, Clinton and Muscatine, North Scott is flat, and enrollment growth is up in Bettendorf and Pleasant Valley. Read more.
6. Feel like Royal-Tea at this LeClaire tea shop
One stretch of Cody Road in LeClaire has been dubbed Libations Lane since a winery, brewery and distillery are all within a short walk of each other. A coffee shop — Jones Street Java House — is just up the hill.
According to Anthony and April Flanigan, there was one libation missing — tea.  That's why the couple opened Royal-Tea earlier this month at 316 N. Cody Road just across the street from the Green Tree Brewery. Read more.