A good Wednesday and final day of February to all. Will March come in like a lion or a lamb? Here are the National Weather Service details.
1. Mild today, rain tomorrow
Today there is a chance of drizzle after 3 p.m. Otherwise the day will be cloudy with a high near 57 degrees and a low around 36 degrees. There's an 80 percent chance of rain during the night with new precipitation amounts between a quarter and half of an inch possible. Overnight northeast winds between 5 to 15 mph will gust as high as 20 mph.
Thursday rain is likely before 8 a.m., rain, possibly mixed with snow between 8 a.m. and 10 a.m,  then rain after 10 a.m. Skies will be cloudy through mid-morning, then gradually clearing with a high near 44 degrees. It will be breezy with a north wind between 15 to 20 mph gusting as high as 30 mph. The chance of precipitation is 60 percent with little or no snow accumulation expected.
Thursday night will be mostly clear with a low around 25 degrees. Northwest winds will gust as high as 20 mph.
The Rock River is receding, but still out of its banks. A flood warning is in effect until further notice.
2. Battling a fever, Sommers lifts Lancers to state tourney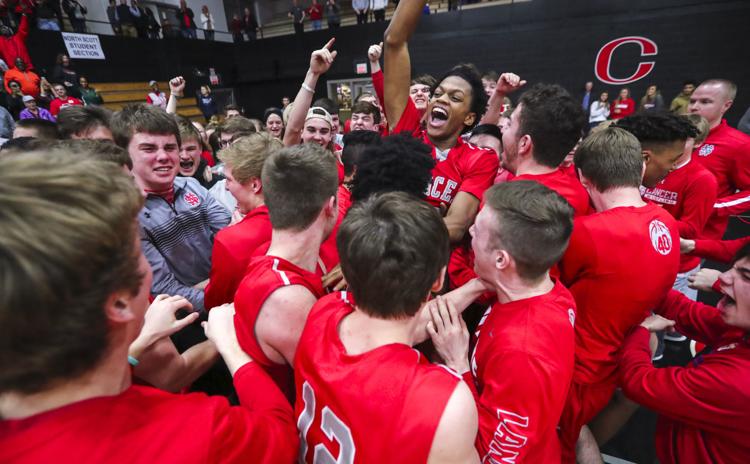 Reece Sommers had his flu game. The North Scott junior didn't go off for 38 points like Michael Jordan back in Game 5 of the 1997 NBA Finals, but with Sommers suffering with a fever of 101 degrees during the day Tuesday, comparisons were made.
"We showed him the picture this afternoon of Jordan and (Scottie) Pippen, sent him a text saying, 'You're all right dude, you'll be fine,'" Lancers head coach Shamus Budde said.
Sommers was indeed fine and also hit the biggest shot of the year, nailing a 3-pointer in the closing seconds to give North Scott a 53-52 win over Dubuque Senior at Yourd Gym and send the Lancers to the Class 4A state tournament. Read more.
3. 'American Pickers' star Mike Wolfe to appear in episode of NCIS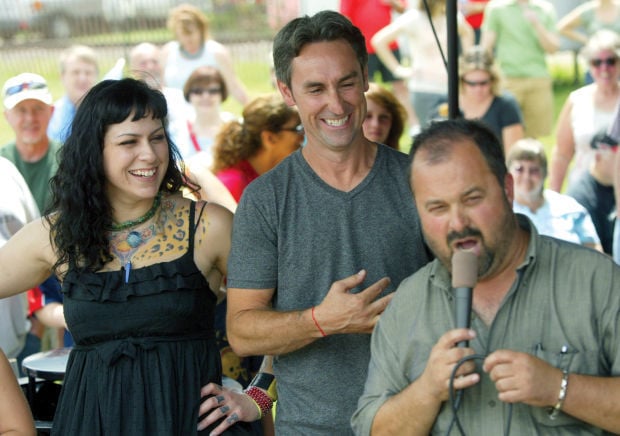 Former Quad-City resident Mike Wolfe is adding another, fictional, TV show to his credits.  The native of Joliet, Illinois, and creator/star of History Channel's "American Pickers" will appear in an upcoming episode of "NCIS," a CBS drama about criminal cases connected to Navy and Marine Corps personnel.cases connected to Navy and Marine Corps personnel. Wolfe, of course, plays himself.
"The tables have turned and I got picked," Wolfe wrote last week in an Instagram post announcing his appearance on NCIS. The episode is set to air at 7 p.m. March 13.
In the episode, special agent Gibbs, played by Mark Harmon, and Ducky, played by David McCallum, are watching "American Pickers" when they see Wolfe with a 200-year-old war stick "that could be a match from a decade-old cold case," according to Entertainment Weekly.
"Gibbs tracks down Wolfe, who bought the stick from from some seller. And voila! The case is re-opened," the story reads. 
No word on if Antique Archaeology, Wolfe's store in LeClaire, Iowa, will grab any "NCIS" screen time. 
"American Pickers," which also stars Davenport native Frank Fritz, is currently in its eighth season and airs at 8 p.m. Mondays on the History Channel.
4. Family-style breakfast arrives in LeClaire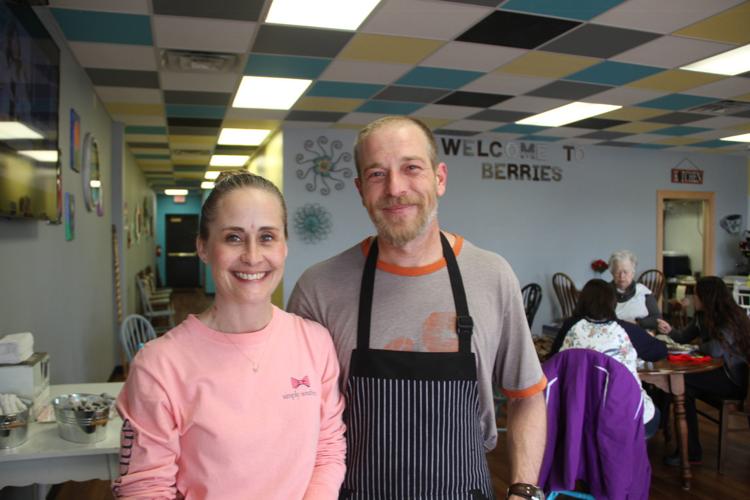 Breakfast — the homemade way — has always been big in Lindsey Lenane's home.
Over the years, whether Lenane was working full-time as a nurse or waitress, Lenane made a point to serve up morning feasts for her husband of 12 years, Josh Brown, and their six children, now ages 10-21.
Now, Lenane and Brown, both 40, are keeping that tradition going beyond their family table.
The couple opened Breakfast at Berries in LeClaire on Feb. 7.  Read more.
5. Big Ten Tournament at a glance: Iowa vs. Illinois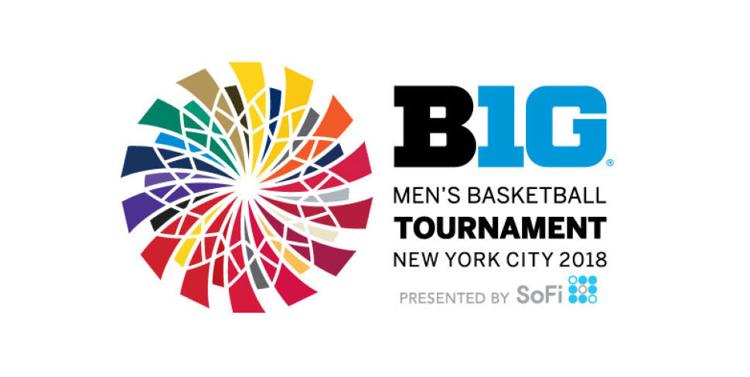 Iowa plays Illinois at Madison Square Garden, New York in round one of the Big Ten men's basketball tournament. Tip-off is at  4:30 p.m. The game will be televised by the Big Ten Network, and on radio locally on  WOC (1420 AM), WMT (600 AM) Read more.
6. A brighter Bucktown: New artists market, gallery space
Up until a few days ago, the artwork on display inside the Bucktown Center for the Arts had been virtually a mystery to those passing by on 2nd Street in downtown Davenport.
MidCoast Fine Arts' new artists market, a $60,000 renovation project at least two years in the making, is cluing people in.
MidCoast held a grand opening event on Friday for the remodeled 2,200-square-foot space, which showcases artwork made by over 30 local and regional artists.  Read more.