A good Lincoln's birthday Monday to all. For the first time in many days, no snow is in the forecast, instead replaced by negative wind-chill numbers. Here are the weather details from the National Weather Service.
1. Bitter wind-chills today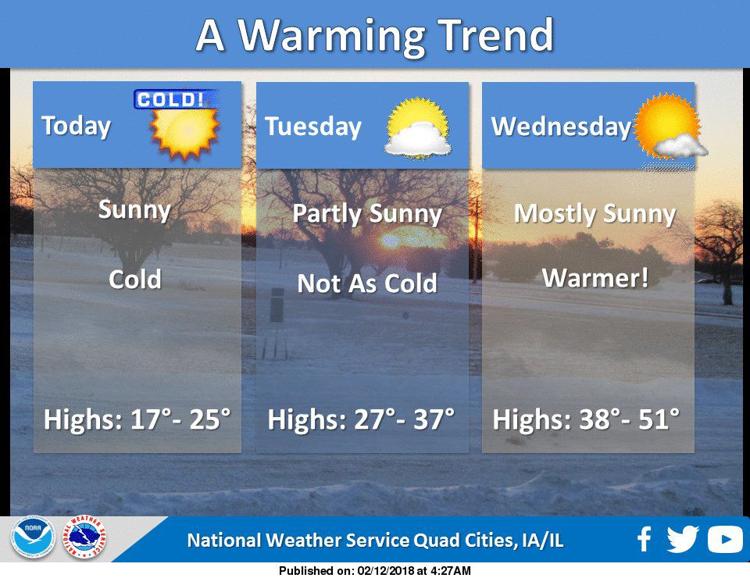 Today will be sunny with a high near 19 degrees and wind-chill values as low as -15 degrees. 
Tonight will be mostly cloudy with a low around 7 degrees and wind-chill values as low as -5 degrees.
Tuesday will be mostly cloudy with a high near 30 degrees and a low around 23 degrees. Wind-chill values will be as low as zero.
2. Government Bridge closure rescheduled for today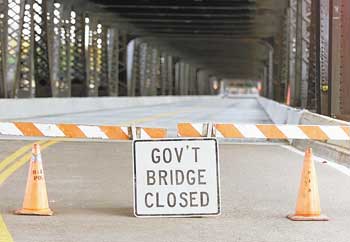 Last week's postponed closure of the Government Bridge has been rescheduled for today beginning at 8:30 a.m. and continuing until  7 p.m. Wednesday.
The Rock Island Arsenal Directorate of Public work is closing the bridge to complete repairs to its lift mechanism. The Mississippi River bridge connecting Arsenal Island to Davenport will remain open to pedestrian traffic.
3. Second snow emergency for downtown Davenport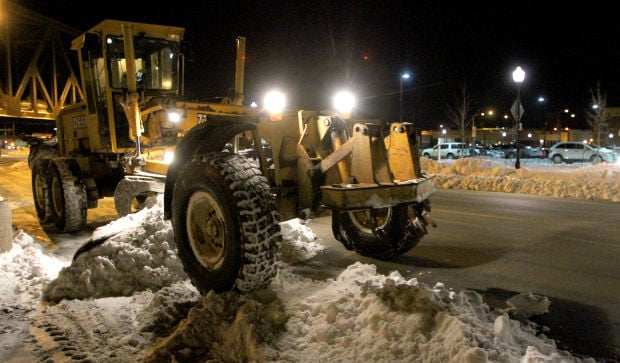 A second snow emergency for the downtown and Hilltop areas of Davenport has been issued effective for 10 p.m. tonight until 6 a.m. Tuesday. The emergency is limited to River Drive to 5th Street between Gaines Street and East River Drive, and Harrison Street from River Drive to Locust Street. Parking on posted snow routes in this area is prohibited when this snow emergency is in effect.
As an alternative to on-street parking in the downtown, residents and visitors to the area can park for free in any one of the city's three parking ramps through 7 a.m., Tuesday.
4. Clear those sidewalks, or else ...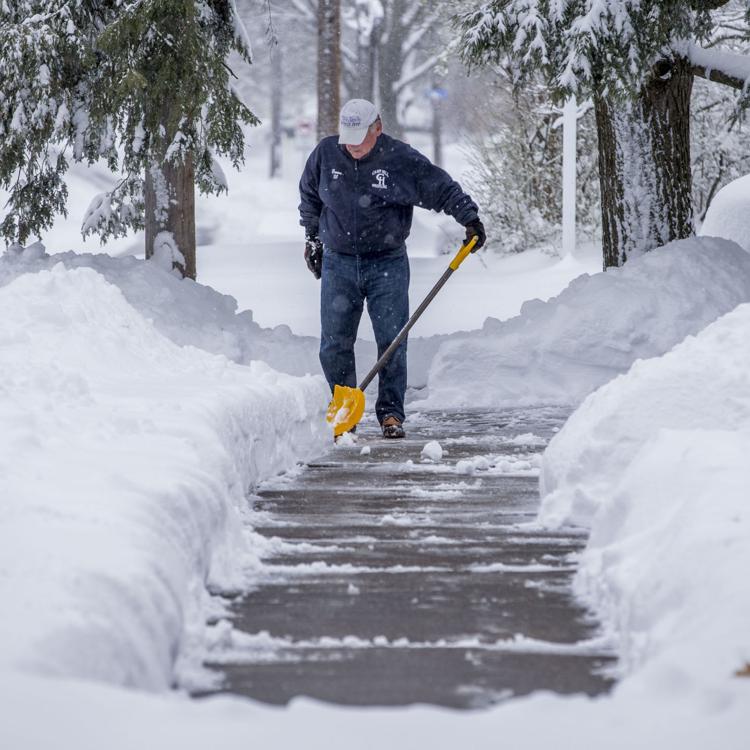 Enforcement of the Davenport sidewalk snow removal ordinance begins today. Routine inspections are performed along arterial streets, within three blocks of schools and in the downtown area to promote pedestrian safety in areas where pedestrian traffic is higher.
Any location generating a complaint is also inspected and cleared if warranted. When a sidewalk has not been cleared within the allotted time, the city may clear that sidewalk and bill the property owner for the associated costs. No advance warning of such clearings will be given. Before you report a sidewalk, consider lending a hand; the individual may not have cleared the walk because they are out of town, ill or otherwise unable.
5. Follow up file: 2 children died in 1984 after explosion at Davenport home
On Saturday, Nov. 24, 1984, Deborah "Tara" Green and Cathy Dopler were inside a first-floor bedroom at 1512 Belle Ave., Davenport, when they heard an explosion in the front of the house.
Dopler, the aunt to Green's three children, Cindy, 6, John Richard "J.R." Green Jr., 3, and Mark, 1, said that after the explosion, "Tara got up and ran through the living room yelling at the kids to get out," according to a Quad-City Times story published Sunday, Nov. 25, 1984, by reporter Lucy Moll.
Cindy was in the kitchen at the time and ran out the back door. But the two boys were in an upstairs bedroom, trapped.
According to the Davenport Fire Department District Chief Art Kenyon, the fire started in two places – just outside the front of the house and inside the front door – just after the explosion was heard.
For 33 years the case has remained cold. Read more.
6. ICYMI: Our big story — Tourism proving itself, still underfunded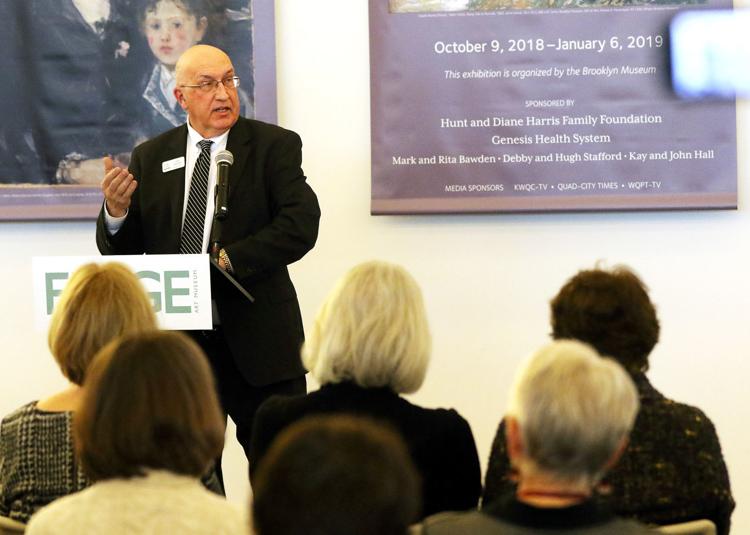 As Joe Taylor waited anxiously at a Des Moines reception last month to learn the route for the 2018 RAGBRAI, he hoped all the efforts by his Quad-Cities Convention & Visitors Bureau staff had been enough.
For years, the tourism staff has been reacquainting the bi-state region with the Register's Annual Great Bicycle Ride Across Iowa. The ride skipped over the Quad-Cities for 29 years until ending here in 2011 and again in 2015.
It's a big win for the entire Quad-Cities.
But the job of selling the Quad-Cities faces greater challenges these days as cities nationwide, including close Midwest neighbors, compete for tourists. Event organizers are upping their requests for financial incentives — or bid fees — to bring their events to town. Their bargaining chip is the promise of delivering visitors who will spend money on lodging, dining, shopping, attractions and more.
Meanwhile, the convention and visitors bureau has been challenged by deep budget cuts from losses in state grants and a decreased share of hotel/motel taxes from the city of Davenport. The result has been a reduction of 3.5 full-time equivalent bureau positions, less money to spend on advertising the Quad-Cities, and attending fewer industry trade shows. Read more.