1. Another pleasant day for the Q-C
A good Monday to all. Another pleasant day is on tap for the Quad-Cities along with continued flood concerns.
Here are the weather details from the National Weather Service.
Today will be sunny with a high near 73 degrees and a low around 47 degrees.
Tuesday brings a 30 percent chance of showers and thunderstorms after 1 p.m. The high will be near 73 degrees. South winds will gust as high as 25 mph.
Showers and thunderstorms are likely Tuesday night. Skies will be cloudy with a low around 56 degrees. The chance of precipitation is 60 percent with new rainfall amounts between a quarter and half of an inch possible.
And that brings us to area rivers and streams.
A flood warning is in effect until Wednesday for the Wapsipinicon River near DeWitt.
Early today the river was at 11.71 feet and holding steady. Flood stage is 11 feet with moderate flooding.
The Wapsi is expected to rise to 12 feet Tuesday morning then fall below flood stage Wednesday.
At 12 feet water is affecting residences and some businesses along the river between Wheatland and Calamus.
Also a flood warning is in effect until Thursday for the Rock River near Joslin. Earlier today the river was at 11.87 feet and rising. Flood stage is 12 feet. Minor flooding is forecasted.
The Rock is expected to rise above flood stage this morning and continue rising to 13 feet Tuesday morning, then fall below flood stage. on Thursday.
Flooding is affect of unprotected agricultural land and Lundeen's Landing Campground.
Flood watches are in effect for the Rock River at Moline and the Cedar River near Conesville.
The Rock is expected to rise above flood stage (12 feet) and continue to rise to 12.2 feet Tuesday evening, then fall below flood stage Wednesday evening.
The Cedar is expected to rise above flood stage (13 feet) this morning and continue rising to 13.7 feet Tuesday morning before falling below flood stage Wednesday morning.
2. John Deere Road update: Head-to-head traffic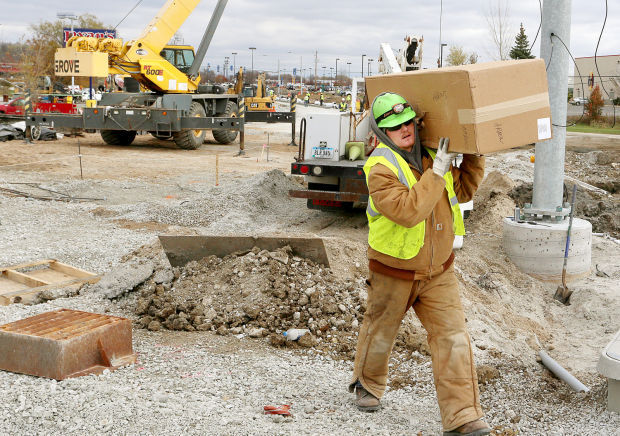 Work on John Deere Road is ongoing in preparation for head-to-head traffic on the westbound lanes. All the temporary barrier wall has been set and the appropriate traffic control devices have been put in place for head-to-head traffic which is scheduled to begin today.
• Westbound (heading north) I-74 exit ramp for eastbound John Deere Road will  close at about 10 A.M. Once this ramp is closed, drivers will need to follow to posted detour in order to reach eastbound John Deere Road.
• Traffic signals will be shifted starting at 7 p.m. Traffic signals will be moved starting at the 70th street intersection and the intersections will be moved heading to the west.
• During the hours of 7 p.m. to  11 p.m. drivers should take caution that the eastbound traffic signals may be offset from the lanes of travel. Drivers are urged to be extra cautious at this time.
• Traffic will be shifted head-to-head beginning at 10 p.m. tonight. At this time, traffic will be paced from the I-74 interchange into the new head-to-head configuration. This will necessitate stopping all north and south traffic on 41st, 53rd, 60th, and 70th streets for about 10 minutes while the traffic shift is occurring. Once all the necessary traffic control devices are in place, workers will allow the north and south traffic to flow freely.
This traffic switch is weather permitting.
• Also, on 53rd Street, 44th Avenue will be shut down today. This shutdown is scheduled for 14 days, weather permitting.
3. Progress report: Kimberly Road/Division Street widening
• Traffic routed head-to-head in the northbound lanes of Division Street between 38th and 40th streets maybe re-opened, but long-term closure of the southbound lanes (late May/early June) should be set this week.
• Also beginning today travel will be reduced to one westbound lane of travel on Kimberly Road between Wilkes and Division Street.
• Drivers will also see the installation of temporary traffic lights in the coming week. Please pay attention when traveling through this intersection in the coming weeks. Consider an alternate route if you are able.
4. Brady Street project status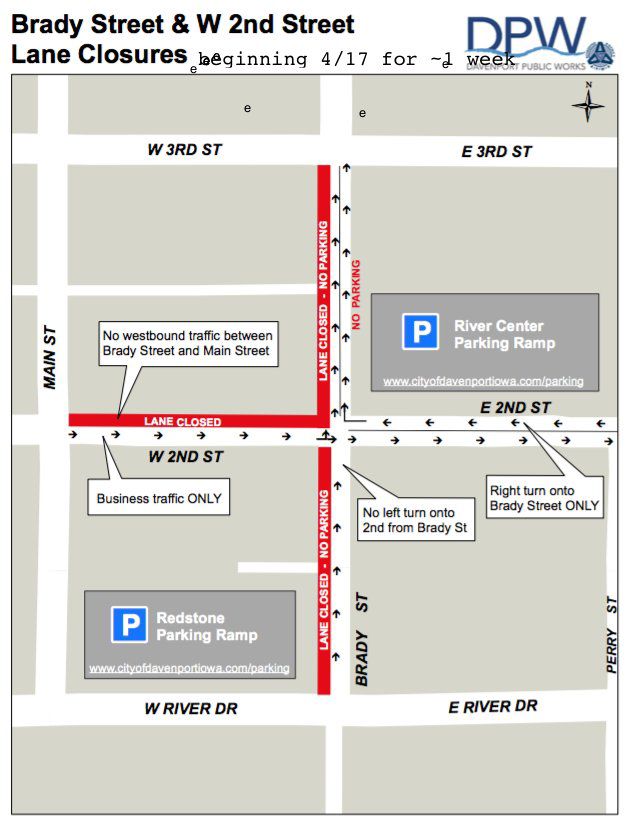 • Work will continue in the two left/west lanes of Brady Street between River Drive and Locust Street through May 1.
• Beginning today additional lane reductions will occur on 2nd Street west of Brady Street for installation of a stormwater pipe. Westbound traffic on 2nd Street will not be permitted through the intersection. Work should be completed by Saturday.
• On or about May 1, work will flip to the two right/east lanes of Brady Street, with an anticipated full project completion date of June 3.
• Vehicles parked in temporary no parking zones may be ticketed and towed.
• Drivers and pedestrians traveling through the area should be mindful that travel is being permitted on milled surfaces. The transition between adjacent surfaces is approximately 3 inches.  Reduce your speed when traveling into, on, or off of these milled surfaces. Pedestrians should be wary of tripping hazards
5. Curb work brings lane closures in Clinton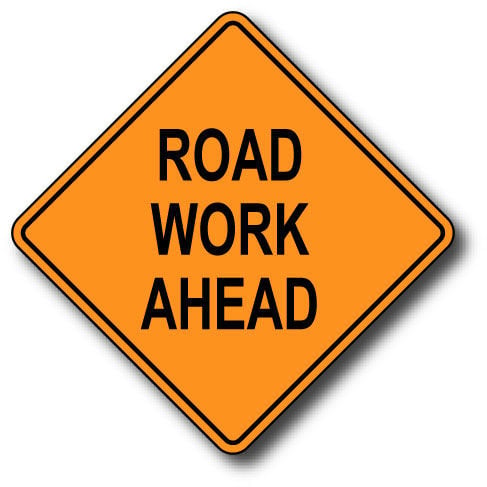 The city of Clinton reports that beginning at 7 a.m. today, curb ramps will be constructed at every intersection on North 4th Street from 1st Avenue to 7th Avenue North.
There will be intermittent lane closures on North 4th Street during this construction. This work should take about 2 weeks, weather permitting.
Also, 13th Avenue North between Mill Creek Parkway and the landfill will be closed for emergency repairs beginning at 7:30 a.m., today and continuing through Friday at 3:30 p.m.
This road will be closed to all through traffic.For more information, call 563-244-3423.
6. I-74 bridge washing under way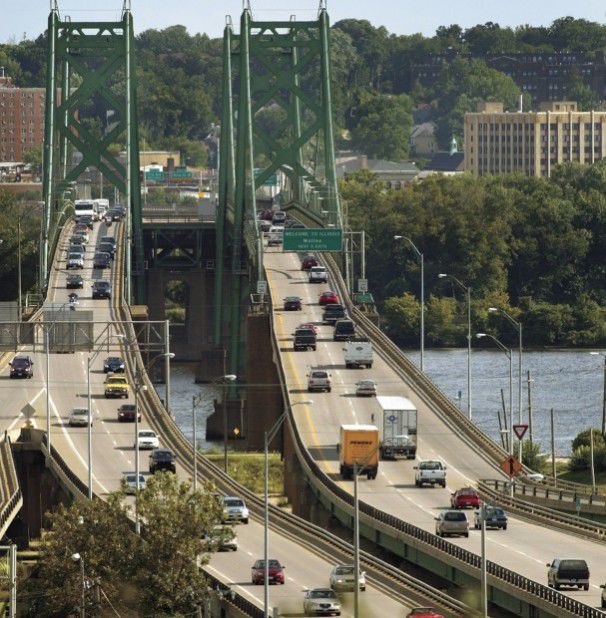 Intermittent nighttime lane and ramp closures began last night on the I-74 bridge over the Mississippi River in Bettendorf.
The bridge rehabilitation and cleaning project requires intermittent nighttime lane and ramp closures in both directions of I-74 between U.S. 67, Grant Street, and State Street in Bettendorf and Seventh Avenue in Moline until July 3.
• The lane and ramp closures will occur when work is taking place from 8 p.m. to 6 a.m. Sunday nights through Friday mornings.
• When the River Drive on-ramp to westbound I-74 in Moline is closed, detoured traffic will enter I-74 at the Seventh Avenue on-ramp.
• When the State Street on-ramp to eastbound I-74 in Bettendorf is closed, detoured traffic will enter I-74 using the Grant Street on-ramp.